August was Chicago's deadliest month in 20 years, WLS-TV reported.
According to the Chicago Sun Times, 90 people were murdered in the city in August, the most murders in a single month since 1996.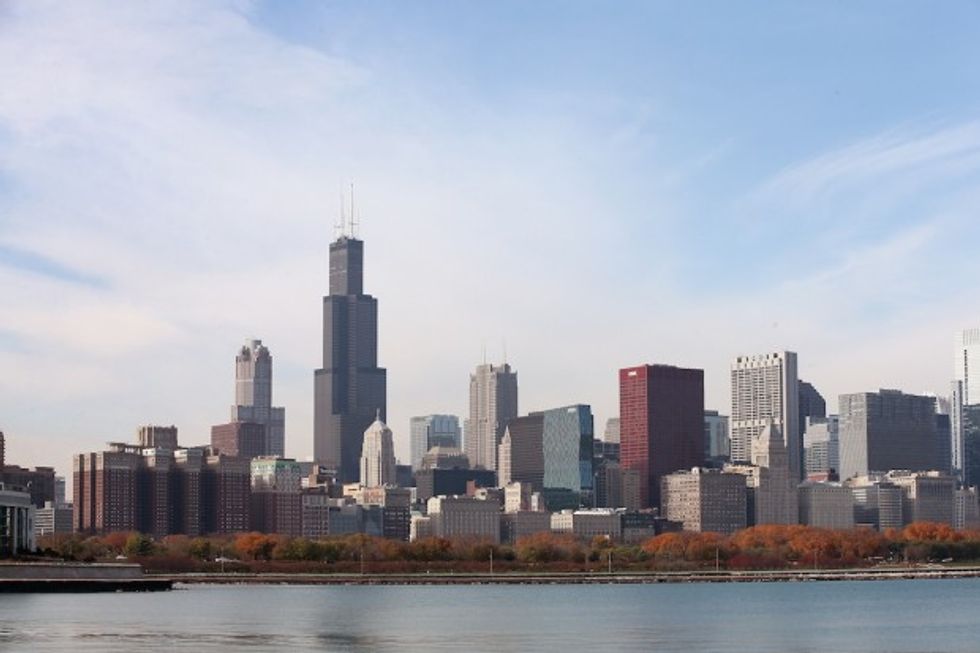 The Willis Tower rises above the Chicago skyline. (Scott Olson/Getty Images)
In addition to those who were murdered, hundreds more were wounded in shootings.
The New York Times reported that there have been more homicides in Chicago this year than in Los Angeles and New York City combined.
Illinois Gov. Bruce Rauner (R) told WLS that the violence merits a state of emergency in the city, but he said he would not activate the National Guard as some have suggested.
"There are not enough jobs and more education quality in Chicago," Rauner said. "The schools, especially in low-income neighborhoods in the South Side and West Side, have not been invested in properly, have not been supported. And that has not given the educational opportunity for the young people to see a career for themselves. And as a result they get drawn into gang violence."
Chicago Mayor Rahm Emanuel, a Democrat, told WTTW-TV that he is planning to "a major address on public safety, of what we have to do as a city" in September.
"It's a very complex set of problems that will be addressed in a very comprehensive way," Emanuel said. "Everything from our police, to what we've got to do for our children and their safety, to dealing with guns, holding criminals accountable and making sure that we're also providing hope where there's despair."
—
Follow the author of this story on Twitter and Facebook: