The Arizona campaign chairman for Republican presidential candidate Donald Trump, Phil Lovas, told a local radio station that the candidate doesn't have a plan for immigrants currently in the country illegally.
"Well, what he has said is we are going to secure the border," Lovas said in an interview on Glendale's KTAR-FM Thursday. "Once the border is secure — and that includes building the wall, and that includes increasing the number of ICE agents, establishing a lawful new immigration system — and I think the words he used were 'we will find a way to consider the appropriate disposition of those who remain.'"
While discussing the speech on immigration that Trump delivered Wednesday, Lovas cited an argument made by former Massachusetts Gov. Mitt Romney (R) that, if immigration laws were enforced, those in the country illegally would "self-deport."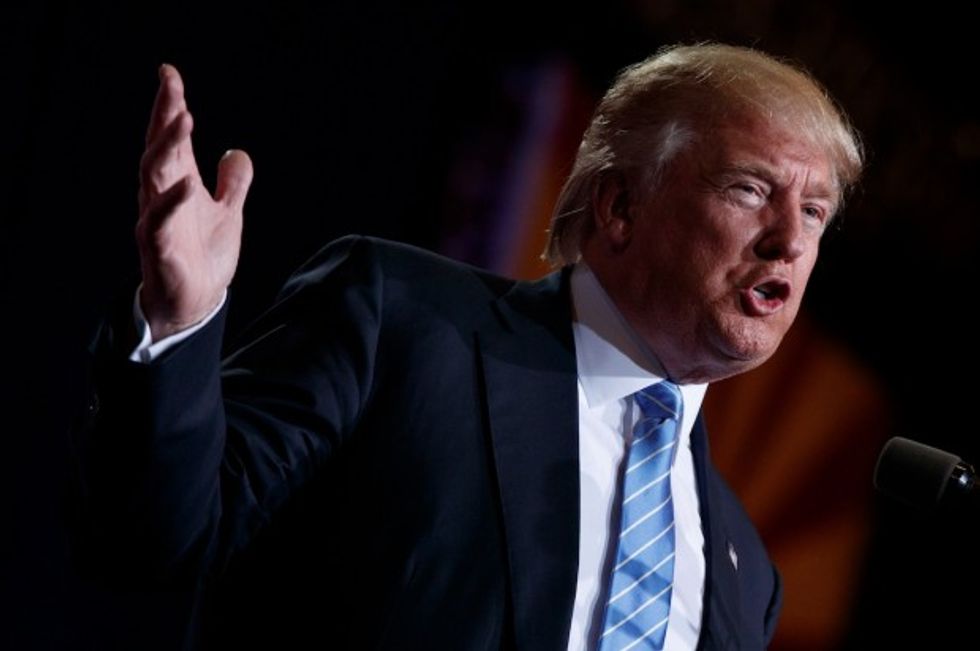 Republican presidential nominee Donald Trump delivers an immigration policy speech during a campaign event in Phoenix on Wednesday. (AP Photo/Evan Vucci)
"He talked about e-verify," Lovas said. "So, if we shut off the magnets in terms of — you know — job opportunities and those things for people who are here illegally, Mitt Romney made this point four years ago. People would self-deport. If you cannot find a job and you cannot find opportunity in this country, you are likely to probably leave. ... So if that's the case, the job opportunities are not there, they will self-deport."
Lovas said Trump doesn't have a plan for what will happen to those who are currently in the country illegally.
"At the end of that, once we have secured the border, built the wall, at that time, if there are people who are here illegally, we will figure out what to do with them," Lovas said. "He didn't have a plan necessarily for those folks right now, but he said we would address that in the future."
Trump told Newsmax shortly after the 2012 election that Romney lost the election due to Republicans' "mean-spirited" attitude towards Hispanics:
Republicans didn't have anything going for them with respect to Latinos and with respect to Asians. The Democrats didn't have a policy for dealing with illegal immigrants, but what they did have going for them is they weren't mean-spirited about it. They didn't know what the policy was, but what they were is they were kind.
Trump called Romney's "self-deportation" policy for immigrants in the country illegally "crazy" and "maniacal."
"It sounded as bad as it was, and he lost all of the Latino vote," Trump said. "He lost the Asian vote. He lost everybody who is inspired to come into this country."
(H/T: Buzzfeed)
—
Follow the author of this story on Twitter and Facebook: