When an Indianapolis man, identified only as Phillip, posted a Donald Trump campaign sign in his front yard, he anticipated some backlash.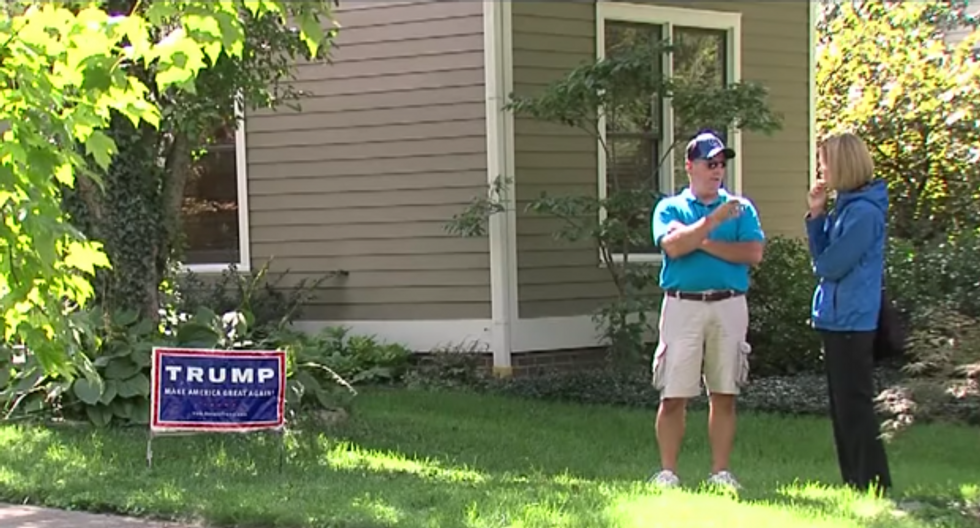 Screengrab via RTV6
His concerns turned out to be valid as he said it didn't take long for someone to try to steal his sign. So Phillip decided to take matters into his own hands.
First, he set up a hidden camera. He then attached the sign to fishing wire and string that he spray-painted green.
Then, he waited.
His camera caught the second attempted theft on video. A woman is seen in the footage grabbing the sign and attempting to run off with it. Unfortunately for her, she hit a snag.
Unaware the sign was attached to fishing wire, the would-be sign thief face-planted in the yard. She was then forced to flee without the Trump sign.
Phillip said people are free to disagree with his sign, but it's his property.
"Whether it's a Bernie or Hillary or a Trump sign, you might disagree with whatever the politics are, but it's not yours. Leave it alone," he said.
(H/T: WZ)
---