Coverage of third-party presidential candidates has constituted less than 1 percent of airtime during broadcast network evening newscasts this election cycle, according to a new study by the Media Research Center.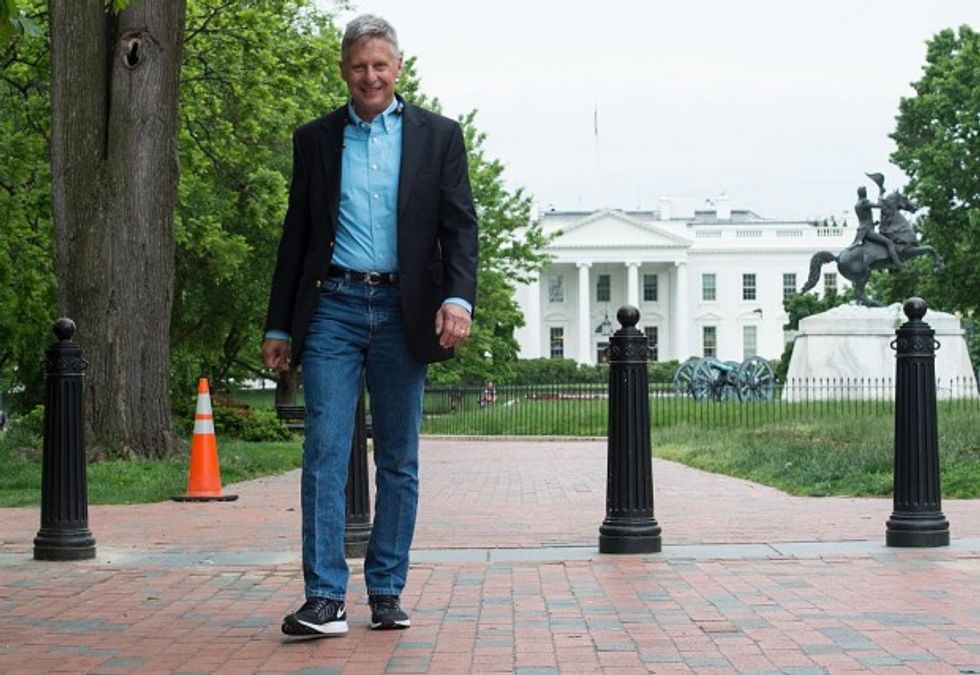 Libertarian Party presidential nominee Gary Johnson (Nicholas Kamm/AFP/Getty Images)
MRC analysts examined all 1,713 stories on the 2016 campaign that aired on ABC, CBS and NBC's evening newscasts from Jan. 1 through Aug. 31. They found that Republican presidential nominee Donald Trump received 1,773 minutes of coverage during the networks' evening news broadcasts while Democratic presidential nominee Hillary Clinton received 1,020 minutes of coverage.
Meanwhile, conservative independent candidate Evan McMullin, Green Party presidential nominee Jill Stein and Libertarian presidential nominee Gary Johnson have each received less than one minute of coverage — approximately .03 percent of airtime.
The only reference to Stein during the broadcasts examined in the study took place when an Iowa voter mentioned her as an alternative when asked to choose between Clinton and Trump.
ABC's "World News Tonight" covered McMullin's unconventional entry into the race for 32 seconds in the midst of a separate story on the election.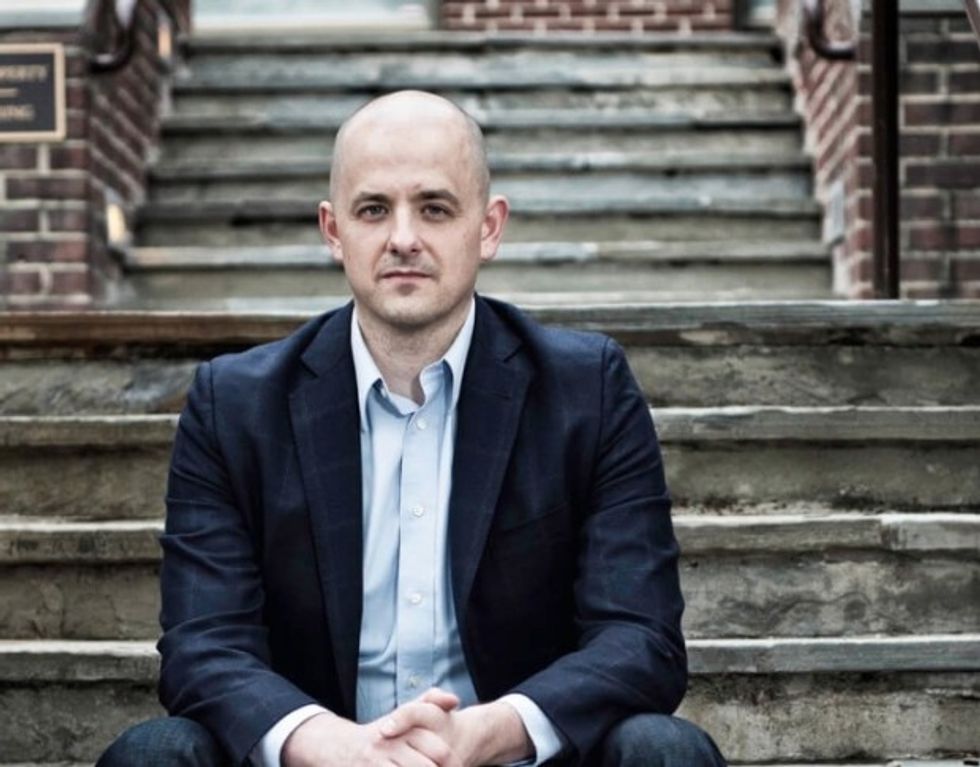 Independent presidential candidate Evan McMullin (Image via evanmcmullin.com)
Though Johnson is polling at 8.4 percent according to a RealClearPolitics average, he was granted a mere 11 seconds of coverage.
"That means Clinton has received more than 5,000 times more coverage than Johnson, while Donald Trump garnered nearly 10,000 times more evening news airtime than his Libertarian challenger," MRC's Rich Noyes noted.
Noyes added that, in 1992, independent candidate Ross Perot "received enough media coverage" to earn a place on the debate stage and received 19 percent of the vote.
He argued that, despite the fact that Clinton and Trump both have an unfavorability rating higher than 50 percent, "Without significant media coverage, most voters probably won't even consider the alternative candidates of 2016, no matter how dissatisfied they are with the two major party nominees."
—
Follow the author of this story on Twitter and Facebook: