Police in Florida are still working to figure out who spray-painted the words "kill white people" on a wall along a busy highway.
The highway wall contained not only the call for violence but also "black power" and "BLM," the abbreviation for Black Lives Matter.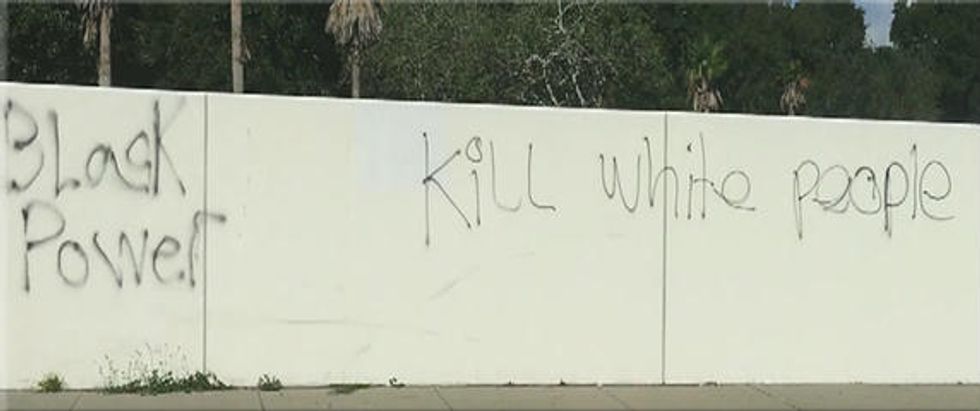 Image source: WFTS-TV
The Hillsborough County, Florida, Sheriff's office told WFTS-TV that it doesn't know who is responsible for the vandalism, which was discovered Wednesday. Less than a 10-minute drive from the site, a Trump sign in someone's front yard had also been painted over.
Highway crews quickly showed up to paint over the graffiti.
"I was kind of sad really, because why does it have to be like, why does it have to get to this," Cat D'Alessandro, who said she bought her own spray paint to help the crew cover up the graffiti, told WFTS.
Stacy Hatfield, who lives in the affected area, said, "Yeah I'm pissed off, very pissed, because this just ruined our paint job and it makes our neighborhood look like trash now."
"It makes me sad that it's gotten to this much hate when we really should love and care about each other," Hatfield added.
—
Follow the author of this story on Twitter and Facebook: