A man accused of fatally shooting two people in Texas on Sunday night is an illegal immigrant who had been deported at least three times.
That's according to multiple Dallas media outlets, which cited Immigration and Customs Enforcement, the federal agency that oversees deportations.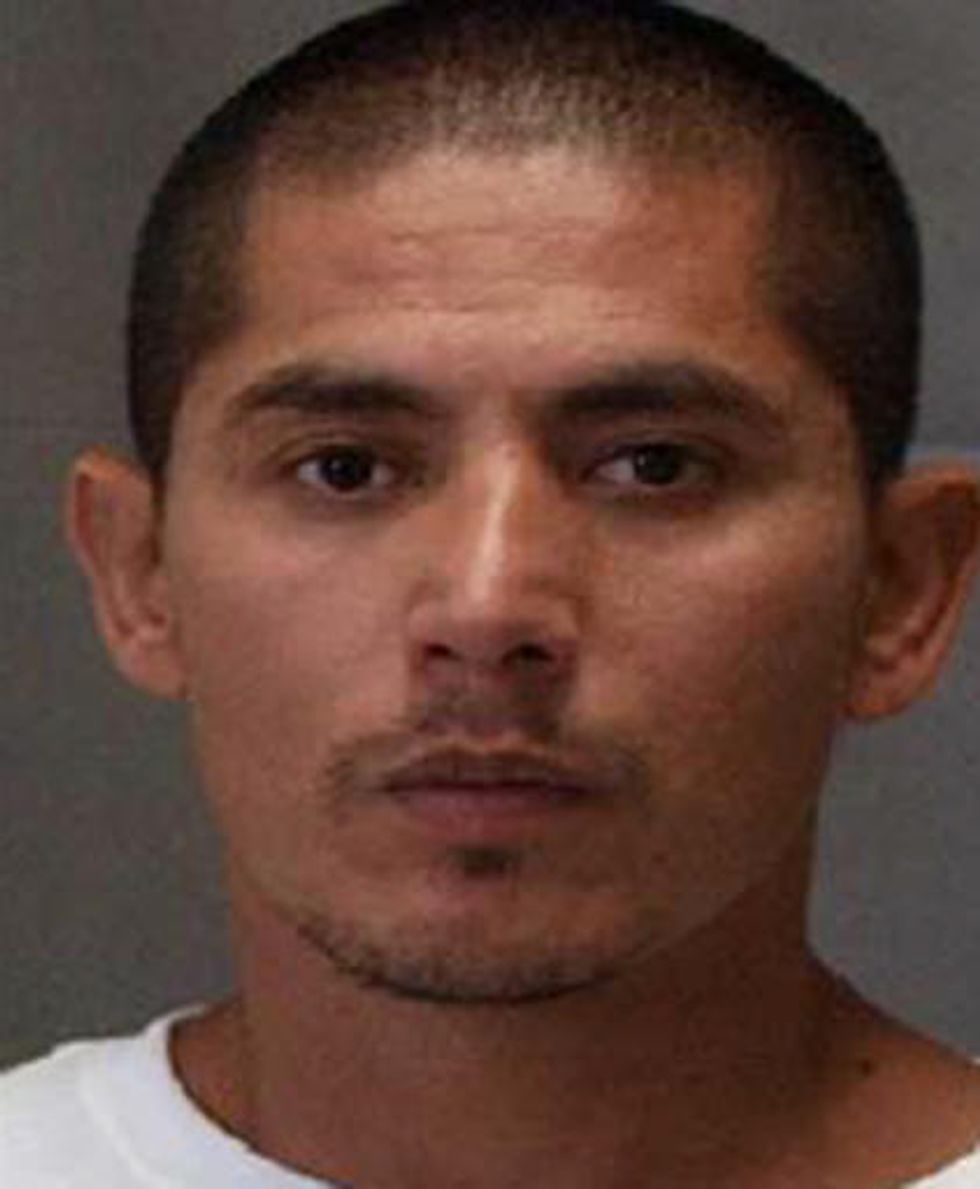 Juan Navarro Rios is a suspect in a pair of Dallas-area killings and was arrested Tuesday after a standoff at his relatives' apartment in Georgetown, about 25 miles north of Austin, according to police. U.S. officials say Navarro Rios was in the country illegally after three deportations to Mexico. (Dallas Police Department via AP, File)
Juan Navarro Rios, who went by the aliases Guillermo Luviano-Franco and Silvestre Franco-Luviano, was arrested Tuesday night. The 43-year-old Mexican immigrant is suspected in a wave of crimes committed Sunday night. Police told KXAS-TV that Rios opened fire on vehicles, killing 33-year-old Ruben Moreno. He then traveled to a nearby intersection, firing more shots, and injuring an unidentified woman.
The suspect later allegedly opened fire on 44-year-old Welton Betts, who was pumping fuel at a Texaco gas station. He then allegedly got into Betts' vehicle, forced out a passenger and drove to another home, where he allegedly stole a silver 2014 Lexus sedan.
Rios is suspected in a number of other crimes committed in central Texas on Monday and Tuesday, including kidnapping a man and setting fire to the apartment he was in while engaging in a standoff with police.
Rios was taken into custody Tuesday night. Authorities later discovered Rios is an illegal immigrant who was deported in 2006, 2009 and 2014.
"This is an example of the worst of the worst that we go after on a daily basis," Hector Gomez, deputy marshal with the Lone Star Fugitive Task Force told the Dallas Observer the Daily Caller reported.
Gomez also criticized the U.S.' "porous" border, saying that going in and out of the country is "relatively easy."
"You hate to say it, but this is not unusual. We deal with Mexican nationals, South American nationals as well as our own domestic fugitives that are dangerous," Gomez added, according to the Observer.
—
Follow the author of this story on Twitter and Facebook: