After a man in a gorilla suit wearing an "All Lives Matter" shirt stormed the field during Sunday's NFL matchup between the Detroit Lions and the Chicago Bears, multiple sports reporters deemed the man "racist" — that was before cops ripped off his mask.
The man, before being tackled by security at Chicago's Solider Field, ran around the field and made a true spectacle of himself. One fan tweeted video of the incident:
A guy dressed as a gorilla wearing an "all lives matter" shirt just ran onto the field at the Bears game pic.twitter.com/QJLfuS1b1U

— Nik Gaur (@Gaur_Nik) October 2, 2016
The man's shirt read "All Lives Matter" on the front, while on the back it read, "Put Down the Guns," possibly in reference to the high number of murders that have happened in Chicago this year.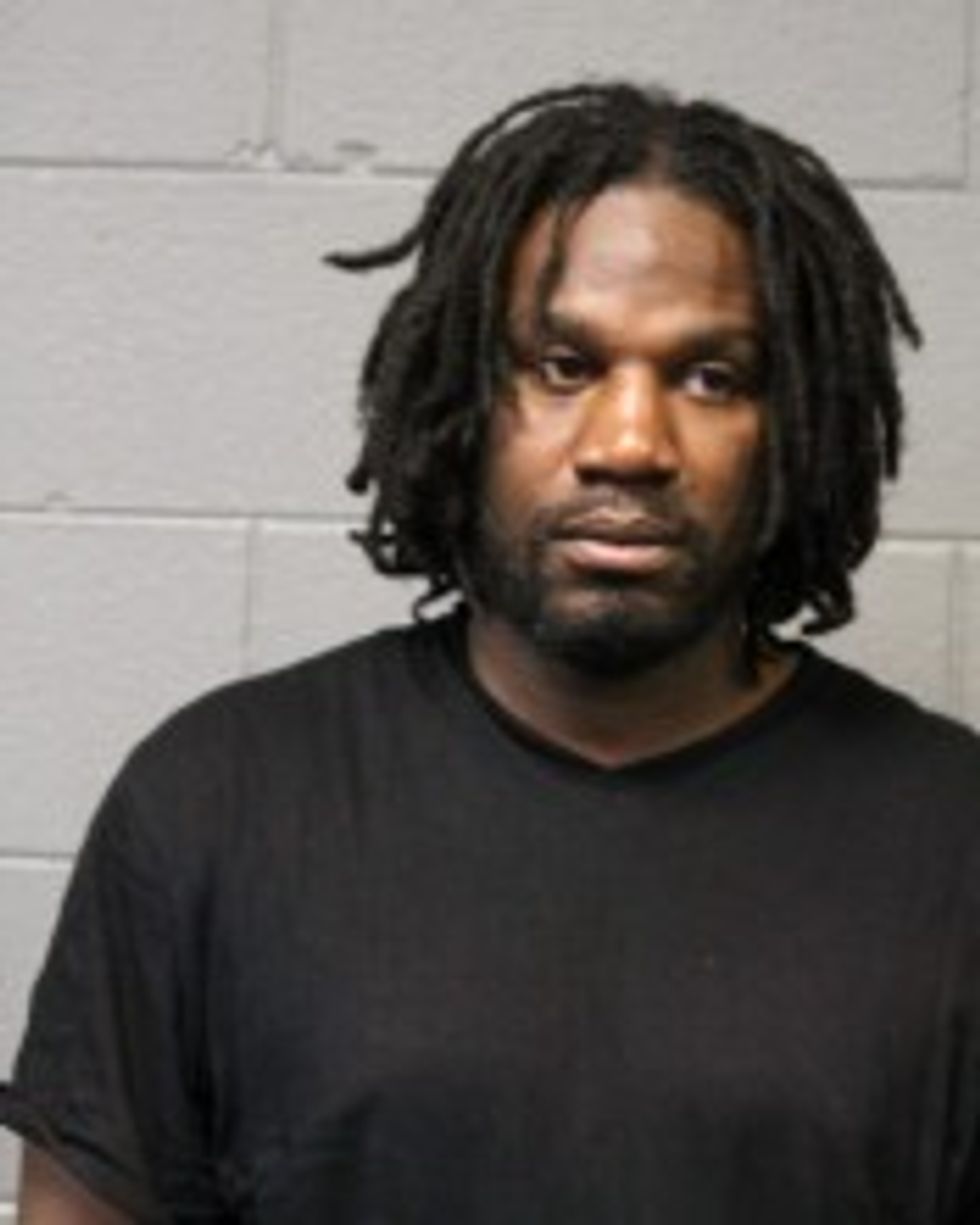 Angelo Graham (Image source: Chicago Police)
Just as quickly as the man ran onto the field and was tackled by security, sports journalists labeled the man "racist," presumably for both the gorilla suit and the "All Lives Matter" shirt.
From Breitbart:
Jay Busbee at Yahoo Sports, for instance, wrote that "wearing an 'All Lives Matter' shirt over a gorilla costume—well, that's either breathtaking ignorance or just straight-out, no-question racism." Corey Collins of Sporting News described the uninvited runner's display as "juvenile, pretty-racist, attention-seeking behavior."
However, the man was likely no racist. In fact, the man wearing the suit and controversial shirt was Angelo Graham, 31 of Tennessee — a black man, which doesn't fit the media's narrative of a racist.
Graham has since been charged by Chicago police with one felony count of criminal trespass to a place of amusement.
—
Follow the author of this story on Twitter and Facebook:
[facebook //www.facebook.com/plugins/like.php?href=