White House press secretary Josh Earnest got testy Wednesday while discussing an Israeli plan to build a settlement in the West Bank, telling reporters that "the United States is so disappointed."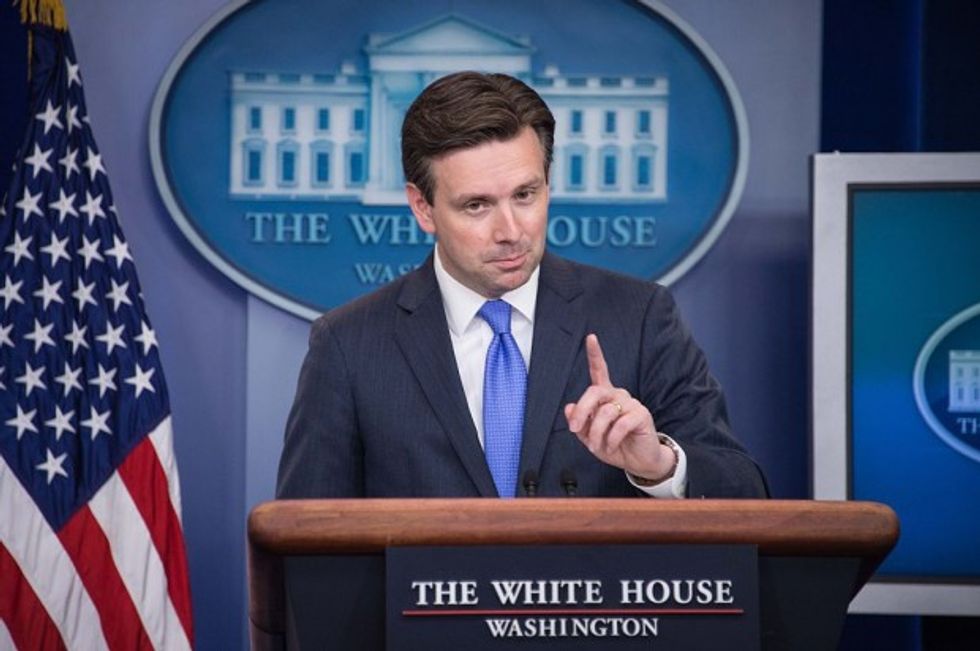 White House spokesman Josh Earnest speaks at the daily briefing at the White House in Washington, DC, on July 11, 2016. (Nicholas Kamm/AFP/Getty Images)
Both the White House and State Department said they "strongly condemned" Israel's plan to build the settlement, a phrase multiple media outlets have characterized as sterner than statements typically made by the United States government about ally nations.
Earnest suggested that the Israeli government had broken its word to the administration.
"We did receive public assurances from the Israeli government that contradict this announcement," he said. "I guess when we're talking about how good friends treat one another, that's a source of serious concern as well."
According to CNN, Israeli Prime Minister Benjamin Netanyahu said in 2009 that until there is a "permanent" peace agreement "we have no intention to build new settlements or set aside land for new settlements."
Ernest said that the administration's concern "is based on our longstanding view that settlement activity and other efforts to change the facts on the ground in the West Bank and East Jerusalem undermines the goal of a two-state solution to the Israeli-Palestinian conflict."
Ernest continued:
Expanding these settlements only makes it harder to negotiate a sustainable and equitable peace agreement in good faith between the two parties. It's also troubling, I would add, that in the wake of Israel and the United States concluding an unprecedented agreement on military assistance designed to further strengthen Israel's security, that Israel would take a decision contrary to its long-term security interest -- a long-term security interest that the United States is prepared to dedicate billions of dollars to protect.

The United States has long believed, and we continue to believe, that it's within the clear interest of Israel's national security to resolve the Israeli-Palestinian conflict in a way that allows a democratic and Jewish state of Israel to live side by side in peace and security, with a viable and contiguous Palestinian state. And the announcement of these settlements makes that national security priority harder to achieve.
CNN adds that Israeli officials "have characterized the planned construction as an expansion of an existing settlement" inside the disputed West Bank territory.
—
Follow the author of this story on Twitter and Facebook: