Add former Secretary of State Condoleezza Rice to the growing list of Republican and conservative leaders who are calling on Donald Trump to step down as the Republican presidential nominee.
"Enough! Donald Trump should not be President," Rice wrote on her personal Facebook page Saturday. "He should withdraw."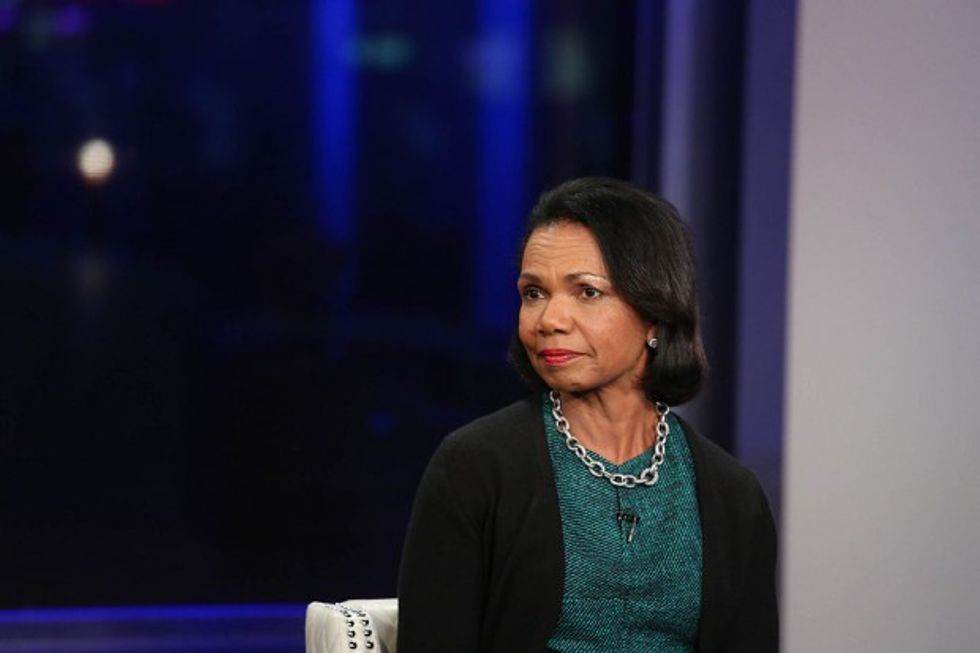 Getty Images/Rob Kim
"As a Republican, I hope to support someone who has the dignity and stature to run for the highest office in the greatest democracy on earth," she added.
Rice served as the national security adviser to President George W. Bush before becoming secretary of state in 2005. She was with the Bush administration for its entire duration.
The call from the former secretary of state came after the Washington Post on Friday leaked incredibly lewd audio of Trump from 2005 talking very sexually about women.
Rice joins a growing list of prominent Republicans who have rebuked and disavowed Trump following the release of the bombshell audio. Other top Republicans include: Utah Rep. Jason Chaffetz, Arizona Sen. John McCain, Utah Rep. Mia Love, South Dakota Sen. John Thune and Maine Sen. Kelly Ayotte. Dozens of other Republican House members, senators and state governors have also denounced Trump in the wake of the scandal.
Outside the beltway, former Republican presidential candidate Carly Fiorina and prominent conservative talk radio host Hugh Hewitt have also joined their Republican counterparts in opposing Trump following the audio leak.
Still, Trump is defiant and says he has no plans to step down as the Republican nominee. He told multiple media outlets on Saturday that there is "zero chance" he'll step aside.
—
Follow the author of this story on Twitter and Facebook:
[facebook //www.facebook.com/plugins/like.php?href=