Conservative radio host Glenn Beck made it clear Tuesday he has no intention of casting his ballot for Hillary Clinton or Donald Trump on Election Day.
"I am firmly against both Donald Trump and Hillary Clinton as potential presidents of the United States of America. I believe that neither candidate has the values, decency or principles to be the leader of the free world," Beck wrote on his website. "And for the millionth time (though I presume not the last), I reject the notion of a binary choice. I will not vote for the 'lesser of two evils.'"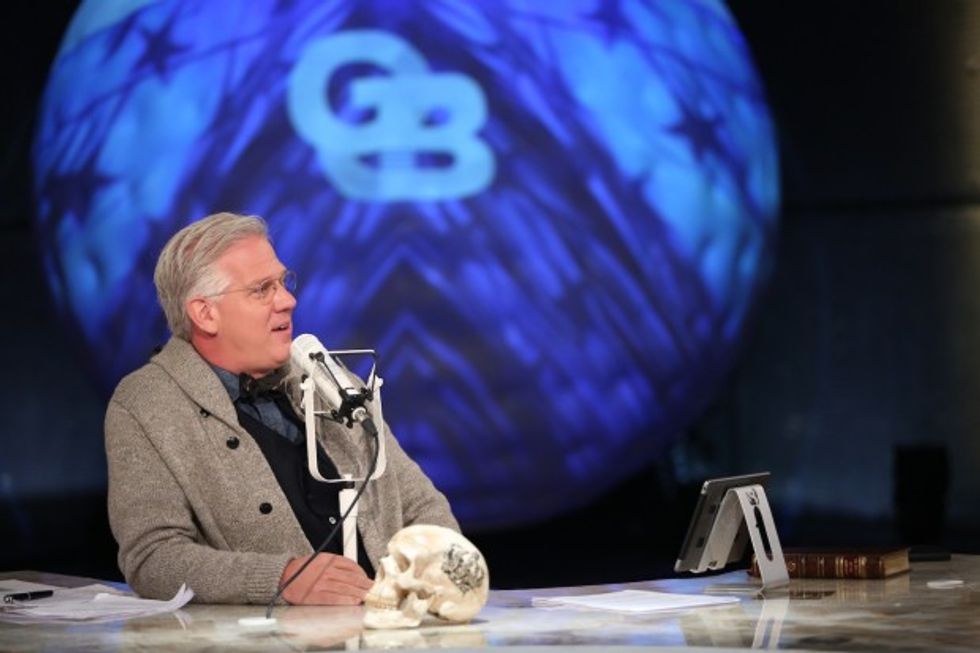 Glenn Beck (TheBlaze)
The popular commentator's post came after a whirlwind of false reports surfaced Monday night suggesting he was throwing in with the Democratic presidential nominee. While Beck did say the thought of voting for Clinton "crossed my mind," he made it clear he would not do it because he thinks her administration would lead to a country "run by oligarchs."
In addition to those comments, Beck wrote on his Facebook page over the weekend, "If the consequence of standing against Trump and for principles is indeed the election of Hillary Clinton, so be it. At least it is a moral, ethical choice."
Some misleading reports suggested Beck was indicating the "moral, ethical choice" was voting for Clinton. That, however, is not the case, according to the media personality.
"The 'moral, ethical' reference is not directed towards Hillary Clinton, but rather my decision to stand for and on my principles against the candidacy of Donald Trump," Beck clarified. "If other people share this principle and hence, Clinton is elected, at least my choice of sticking to my principles is, to me, moral and ethical."
"Any attempt at putting words in my mouth or distorting this very clear statement is unfortunate and yet, not surprising," he added. "I challenge any objective reader to read my statement and come to a different conclusion."
While Beck wrote that he is not endorsing any presidential candidate this cycle, he reiterated that, if the election were held today, he would vote for Darrell Castle, an attorney from Memphis, Tennessee, and the Constitution Party's nominee for president.