Despite a barrage of sexual assault and harassment allegations over the past two weeks, Republican nominee Donald Trump has only lost minimal ground to Democratic challenger Hillary Clinton, according to a new ABC News/Washington Post poll.
The poll, released Sunday, shows that Trump is only down four points to the former secretary of state, 47 percent to 43 percent. Libertarian candidate Gary Johnson received five percent of support in the poll while Green Party candidate Jill Stein received just two percent.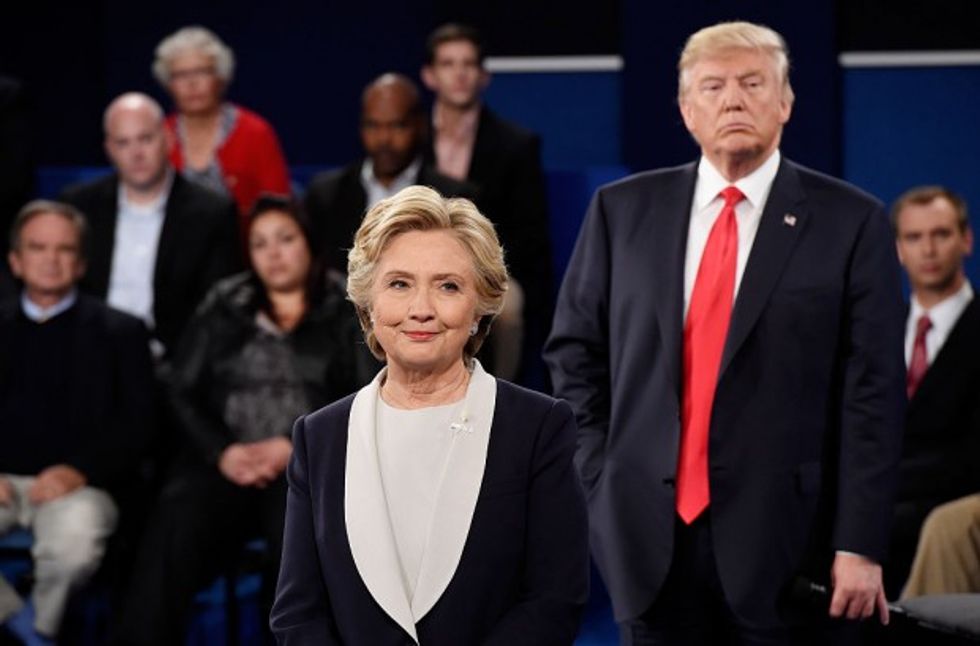 Getty Images/Saul Loeb-Pool
The poll shows that Trump has only lost minimal ground to Clinton, compared to the last ABC/Washington Post poll which was taken on Sept. 26, just days before the first presidential debate. That poll showed that just two points separated the two candidates at the time.
Still, with just a little more than three weeks to go before Election Day, voters have a very unfavorable view of the billionaire businessman. According to the poll, 66 percent of voters see Trump as unfavorable while overwhelming majorities see him as unfit to serve as president, dishonest and lacking the temperament and morality to be commander in chief.
Voters also show similar sentiment toward Clinton, though they believe she is qualified to serve as president.
The poll surveyed 1,152 adults, including 920 registered voters and 740 likely voters, between Oct. 10-13. The margin of error among likely voters is +/- 4 percentage points.
—