Sen. John McCain (R-Ariz.) said Monday that he doesn't know if Republican presidential nominee Donald Trump's nominations to the Supreme Court would be better than Democratic presidential nominee Hillary Clinton's nominees.
During an interview on the "Dom Giordano Program" on Philadelphia's WPHT-AM, McCain was asked if Trump would be superior to Clinton on "big picture" issues such as nominations to the Supreme Court.
"First of all, I don't know, because I hear him saying a lot of different things," McCain said.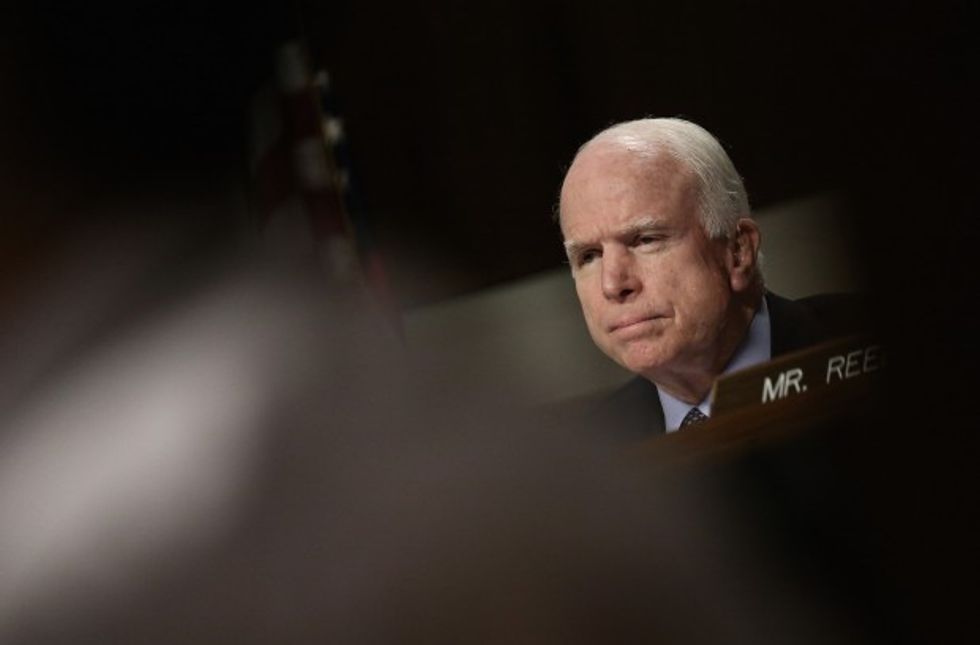 Arizona Republican Sen. John McCain (Win McNamee/Getty Images)
Trump has released a list of possible Supreme Court appointees, which he has said would "guide" his selection process as president — a statement that earned praise from many conservatives.
McCain also defended his decision to un-endorse Trump after the publication of a 2005 video tape in which the candidate states he can "do anything" to women because he is a "star."
"It's not what he said, my friend, it's what he said he did," McCain said.
"I mean, bragging is one thing," McCain added, when asked if Trump was merely "bragging."
"I've been in a lot of locker rooms, my friend, and frankly I have not heard comments like that," he added.
Later in the interview, while making the case that Pennsylvania should re-elect GOP Sen. Pat Toomey, McCain pledged that Republicans would unite against Clinton's nominees should she become president.
"I promise you that we will be united against any Supreme Court nominee that Hillary Clinton, if she were president, would put up," McCain said. "I promise you. This is where we need the majority, and Pat Toomey is probably as articulate and effective on the floor of the Senate as anyone I have encountered."
Listen via CNN: