This election season has been a confusing one for many prominent conservatives. House Speaker Paul Ryan (R-Wis.) has attempted to walk a difficult and well-documented tightrope with respect to his relationship with Republican presidential nominee Donald Trump. Ryan is, however, by no means alone among Republicans who have sent mixed signals about their endorsement of Trump. For instance, Sen. Deb Fischer (R-Neb.) has, during the course of the last five months, endorsed Trump, then called for him to drop out, then endorsed him again.
Perhaps no one has publicly struggled with the decision of whether to back Trump more than prominent evangelical theologian Wayne Grudem. Grudem made news in July by writing a widely circulated column arguing that voting for Donald Trump was a "morally good choice." Several weeks later, Grudem again made news by writing that he could no longer support Trump after the now-infamous "Access Hollywood" tapes were released, arguing that "I cannot commend Trump's moral character, and I strongly urge him to withdraw from the election."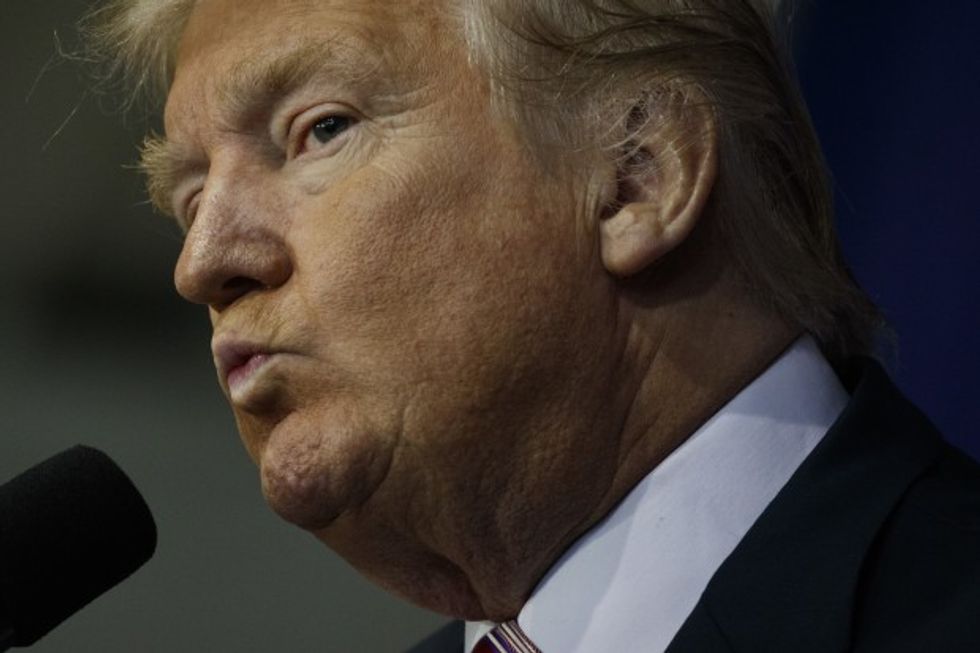 Republican presidential candidate Donald Trump speaks during a campaign rally at the Delaware County Fair Delaware, Ohio, Thursday. (AP Photo/Evan Vucci)
Grudem is now back for a third try, and he has decided once again that supporting Trump is the right thing to do. According to Grudem:
Once I put the choice in those stark terms, there is a good way to make a decision. Since I find both candidates morally objectionable, I am back to the old-fashioned basis on which I have usually decided how to vote for my entire life: Whose policies are better? Do I agree more with Trump's policies or with Clinton's?

It isn't even close. I overwhelmingly support Trump's policies and believe that Clinton's policies will seriously damage the nation, perhaps forever. On the Supreme Court, abortion, religious liberty, sexual orientation regulations, taxes, economic growth, the minimum wage, school choice, Obamacare, protection from terrorists, immigration, the military, energy, and safety in our cities, I think Trump is far better than Clinton (see below for details).
Grudem expressly notes in his column that this might not be his final decision, stating, "A caution: There are still three weeks until the election. Given the questionable backgrounds of both candidates, there may still be another major 'October surprise' about either Trump or Clinton — or both."