Speaking to reporters in Krasnaya Polyana, Russia, Russian President Vladimir Putin addressed claims that his government is attempting to influence the U.S. presidential election. Intelligence agencies have claimed that Russian hackers were responsible for the breaches of DNC email systems and the email system of Democratic presidential nominee Hillary Clinton's campaign chair, John Podesta.
The information obtained from these security breaches has been posted on the controversial site WikiLeaks, and many of the revelations have been either embarrassing or politically damaging to Clinton. Clinton herself raised the allegation in the final debate, saying, "We have 17 intelligence agencies — civilian and military — who have all concluded that these espionage attacks, these cyberattacks, come from the highest levels of the Kremlin, and they are designed to influence our election."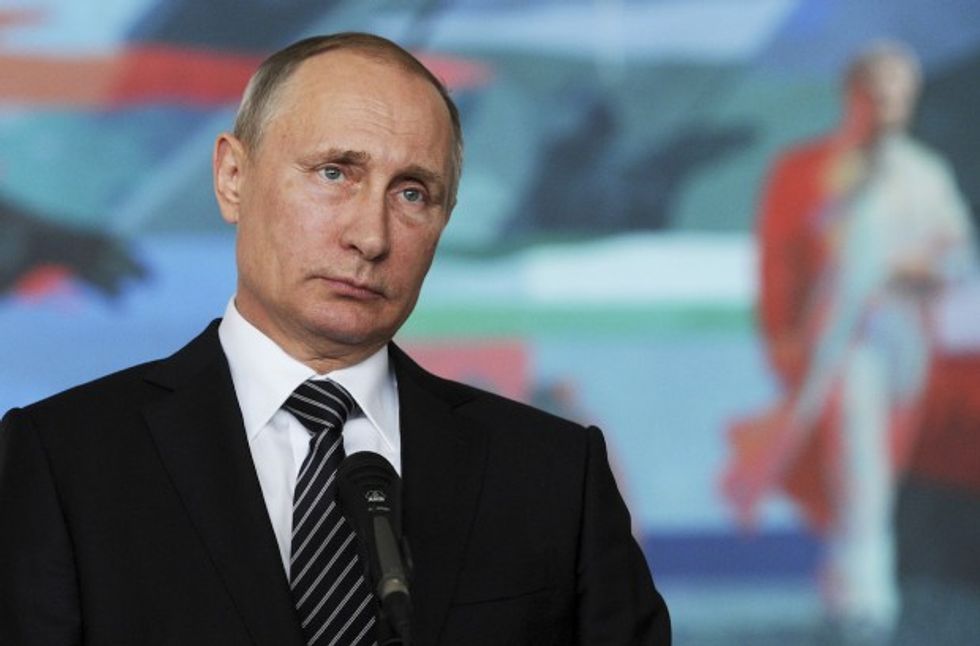 Russian President Vladimir Putin (Mikhail Klimentyev/Sputnik, Kremlin Pool Photo via AP)
Putin on Thursday denied these claims and mocked the idea that Russia was capable of influencing America's election.
According to the translation provided by NBC News, Putin said that the claims his government was behind efforts to influence the American election were the result of "hysteria," and asked, "Is there anyone who seriously thinks that Russia can in any way influence the choice of the American people? Is the U.S. a banana republic? The U.S. is a great power. If I'm wrong please, correct me."
Russia has also been implicated in hacking into voter systems in several states.
Putin also praised Republican presidential nominee Donald Trump, without explicitly endorsing him. According to the translation provided by NBC News:
"Trump has chosen his own way of reaching the hearts of the voters," Putin said. "He is acting extravagantly, but not so pointlessly."

"He represents the interests of the part of the society tired of the elites that have held power for decades," he added. "He is representing the common people, and he is acting like a common guy himself."