Republican presidential nominee Donald Trump and Democrat Hillary Clinton are in a statistical tie in the run-up to Election Day, according to a new ABC News/Washington Post tracking poll.
The survey, which was released Saturday, found that only two points currently separate Clinton and Trump nationally — 47 percent of support for Clinton and 45 percent for Trump.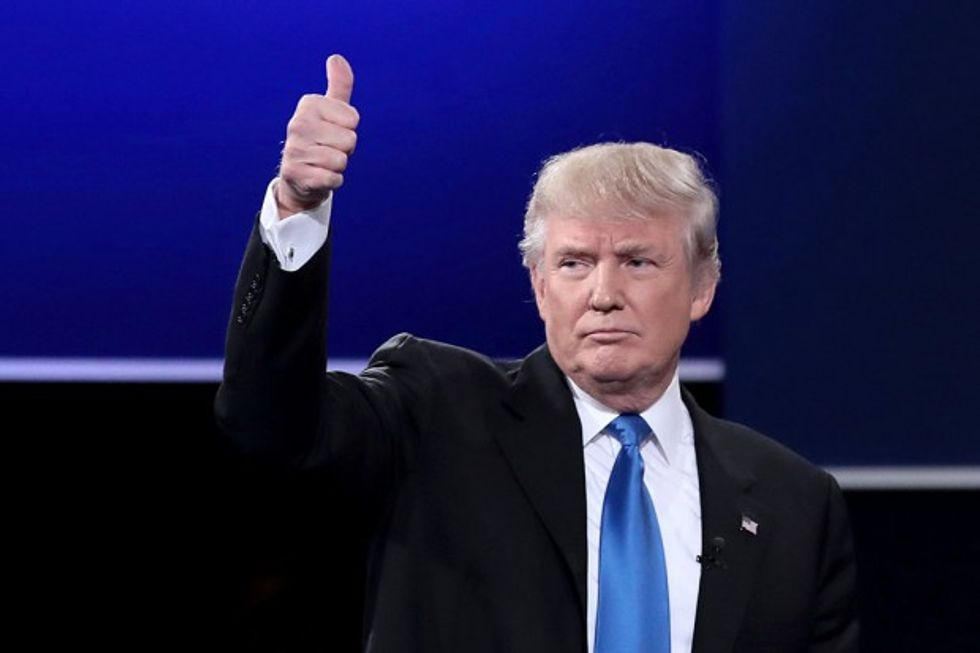 Getty Images/Drew Angerer
The results are dramatically different when compared to the same poll just a week ago, which found that 12 points separated the two. Since that time, however, Clinton has lost three points while Trump has gained seven.
Still, because the poll was conducted between Oct. 24-27, it does not take into account voter sentiment over news Friday that the FBI is reexamining their case against Clinton and her use of a private email server as secretary of state. The news is likely to help Trump — even if just a little — given that voters already believe Clinton is extremely untrustworthy.
Trump continues to chip away at Clinton's lead, according to the RealClearPolitics national average of polling, which has Trump just 4.6 points away from Clinton nationally. Just 11 days ago, that lead was more than seven points.
The ABC News/Washington Post poll surveyed 1,148 likely voters. It has a margin of error of +/- 3 percentage points.