Tuesday morning, Eric Trump — son of Republican presidential candidate Donald Trump — walked into his voting booth and cast a vote for his dad. To commemorate the moment, he decided to send out a photo of his ballot for the world to see via Twitter.
"It is an incredible honor to vote for my father," Trump wrote. "He will do such a great job for the U.S.A!"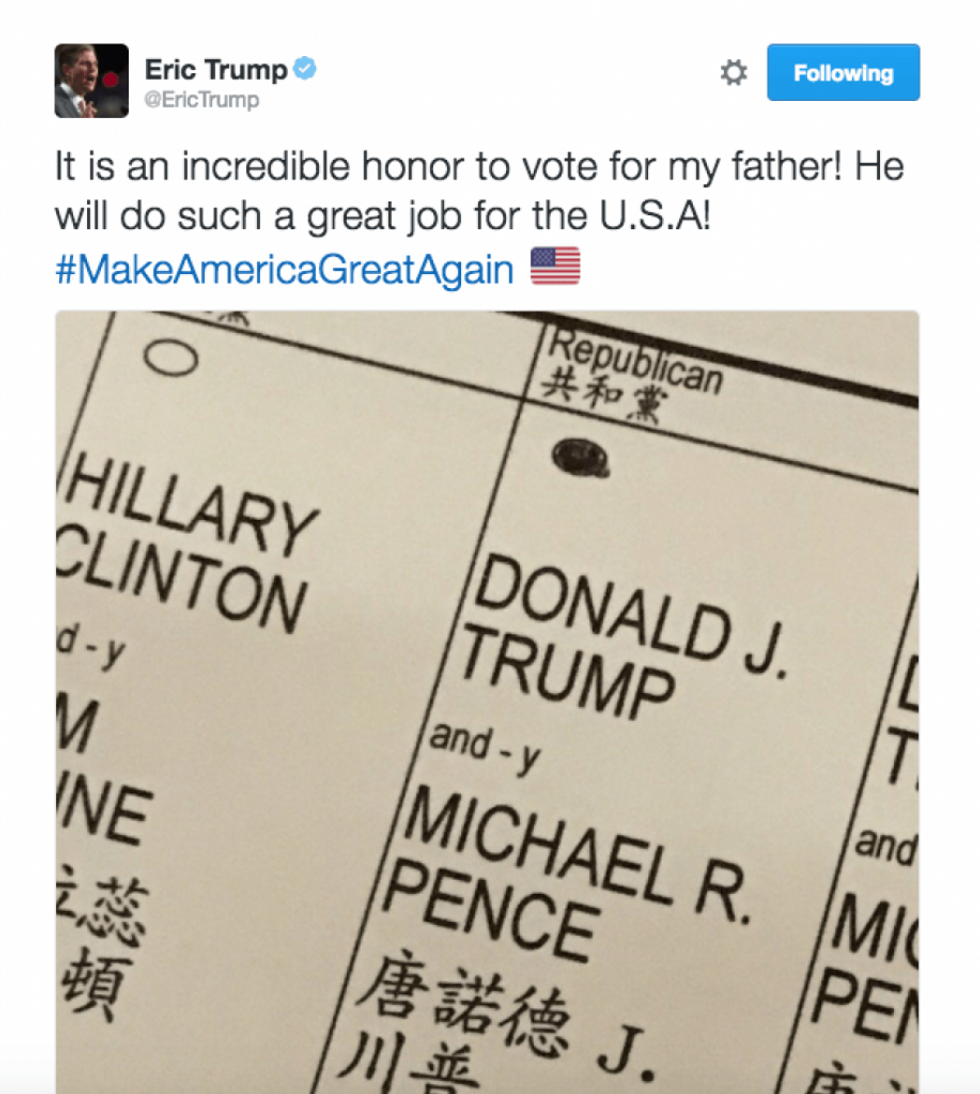 Image source: Twitter/@EricTrump
The problem is that, according to New York law, one cannot tweet out a picture of a completed ballot. This means that Trump broke election law in New York state. In this instance, he could face up to a $1,000 fine or one year in jail according to New York Magazine.
Trump quickly took down the post, however, and whether or not he will face any charges at this point is unknown.
He isn't the only person to recently make this mistake. Singer Justin Timberlake also broke a similar law in Tennessee when he tweeted out a picture of himself at the voting booth. Timberlake was let off the hook, however, and faced no charges.
There are currently 18 states where you cannot take a picture of your ballot, and those wishing to share their votes with the web should be aware of which states they are.