The Pentagon plagiarized Wikipedia in a document for Congress, the chairman of the House Intelligence Committee said at a Thursday hearing, the Hill reported.
Republican Chairman Devin Nunes (Calif.) said Deputy Defense Secretary Bob Work turned in the document to the chairmen of the House Intelligence, Armed Services, and Defense Appropriations committees on March 21, the Hill noted.
The document was used to back up a finding that the British Royal Air Force base at Croughton was the best place for the Joint Intelligence Analysis Center with the United Kingdom, Nunes said, according to the outlet.
"Are you aware that significant portions of this document that you passed to three committee chairmen to meet a public law were plagiarized from Wikipedia?" Nunes asked Work, the Hill reported.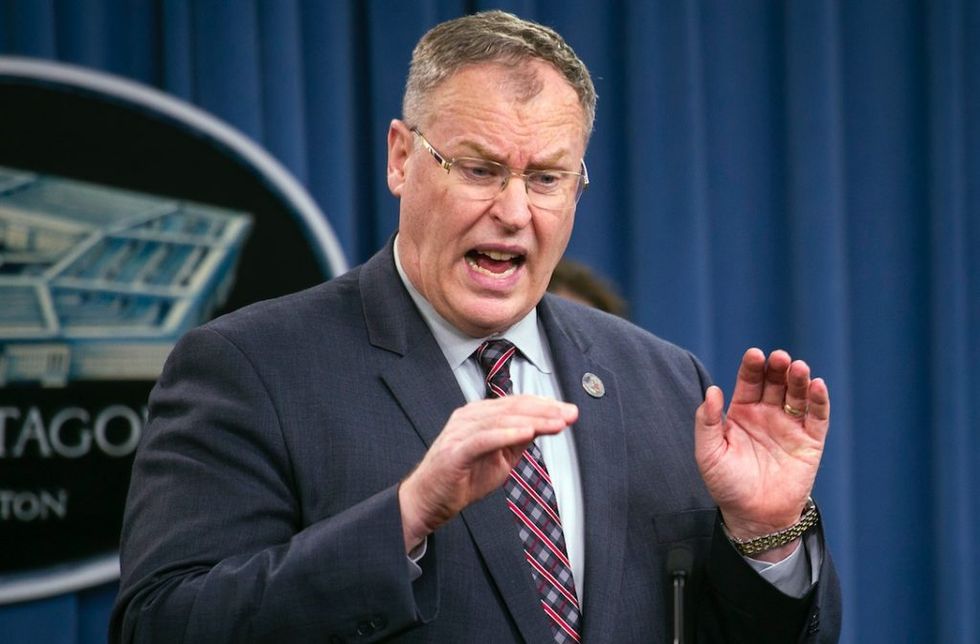 Deputy Secretary of Defense Bob Work. (AP Photo/Cliff Owen)
"No," Work replied, according to the outlet. "I did not know that the information in that document came from Wikipedia." He maintained that the plagiarized information had "no bearing" on the document's determination, the Hill said.
"I'm just alarmed, Secretary Work, that we would rely on Wikipedia, a free online encyclopedia that's famously known for most high school students plagiarizing their homework," Nunes said, the outlet noted. "And that the Department of Defense would even use Wikipedia, a free online service, to provide any information to Congress to put in any report."
"I would say that I'm surprised that this comes directly from a Wikipedia page," Work noted, the Hill said.