During a college graduation trip to Yellowstone National Park, Colin Scott was looking for hot springs to soak in, the Helena Independent Record reported — a forbidden activity there known as "hot potting."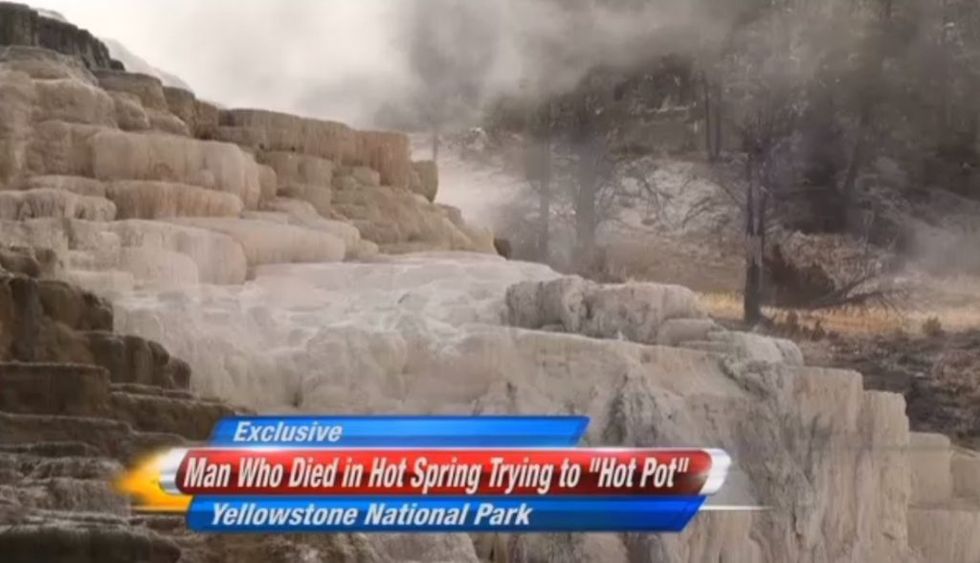 Image source: KULR-TV
Still the 23-year-old along with his sister Sable left the boardwalk near Pork Chop Geyser on the afternoon of June 7 and walked several hundred feet up a hill, KULR-TV reported.
Sable Scott was capturing video on her cellphone the moment her brother reached down to check the temperature of a pool — about 6-feet long, 4-feet wide and 10-feet deep — in Norris Geyser basin. But Colin Scott slipped and fell into the boiling acidic water.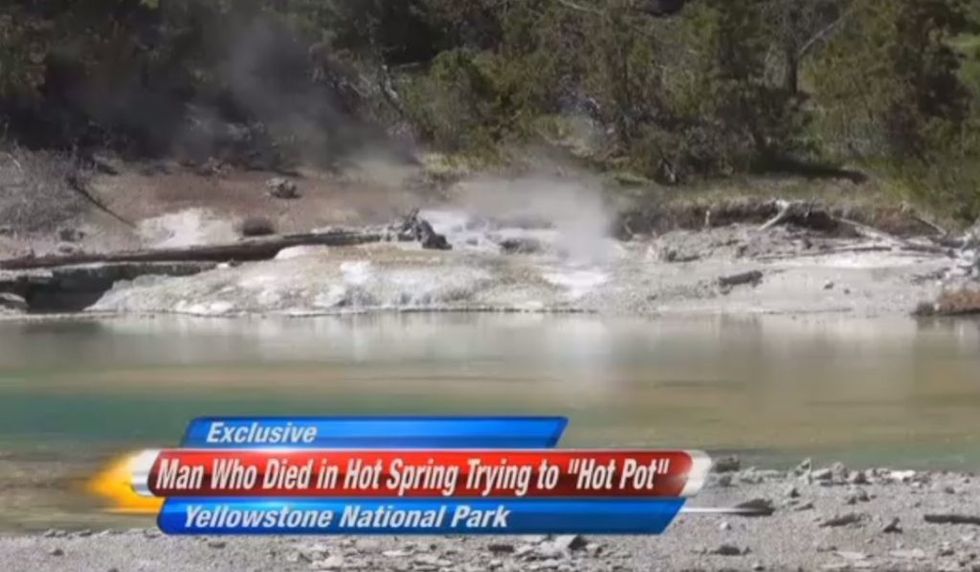 Image source: KULR-TV
Rescuing rangers found the Portland, Oregon, resident's body in the pool that day, along with his wallet and flip flops, but a lightning storm delayed the recovery.
However, when they returned the next day, no remains were found.
Deputy Chief Ranger Lorant Veress, noting the dangerous churning waters, told KULR that "in a very short order there was a significant amount of dissolving."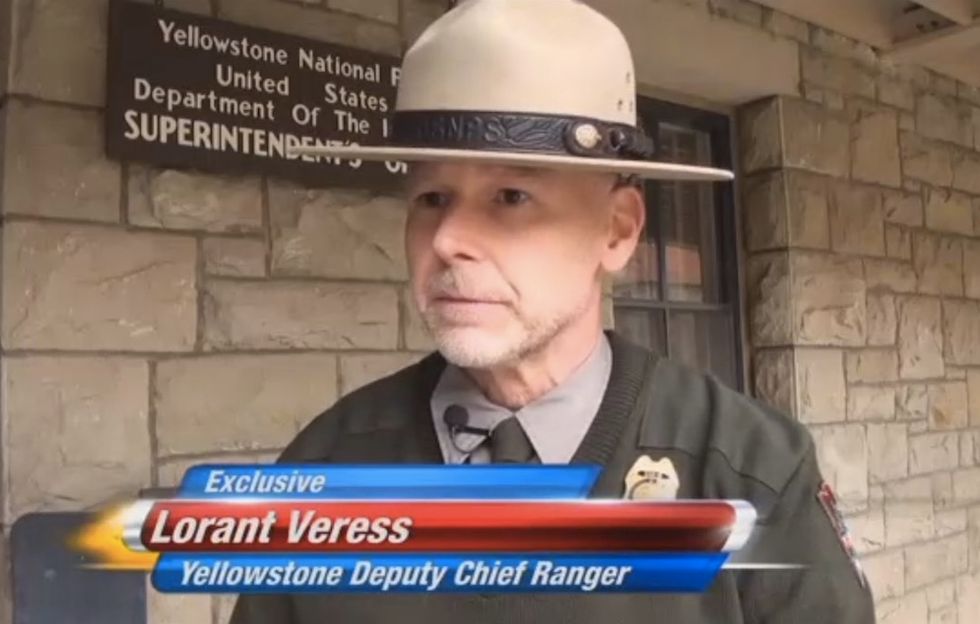 Image source: KULR-TV
The final report on the incident — which noted Sable Scott's efforts to rescue her brother — was recently released by Yellowstone officials after a Freedom of Information Act request.
But park officials wouldn't release the cellphone video or even a description of it, the station said. Portions of the released report are redacted as well, KULR said, out of respect for the victim's family. No citations were issued.
As for the acidic waters of the springs, Veress said warning signs are posted "because it is wild, and it hasn't been overly altered by people to make things a whole lot safer, it's got dangers."
He added to KULR that "there's a closure in place to keep people from [entering the springs] for their own safety and also to protect the resources because they are very fragile. But most importantly for the safety of people because it's a very unforgiving environment."