Warning: Image contained in this post may be disturbing to some readers.
The Russian ambassador to Turkey has died after being shot in the Turkish capital of Ankara.
Andrei Karlov was attending a photo exhibit in Ankara called "Russia as seen by Turks" when the BBC reported he and several others were shot.
Video of the massacre shows the ambassador giving a speech when shots ring out. Karlov is seen clutching his hand to his midsection before falling to the floor. The alleged shooter, a man dressed in a suit and tie and wielding a gun, was seen standing behind the ambassador.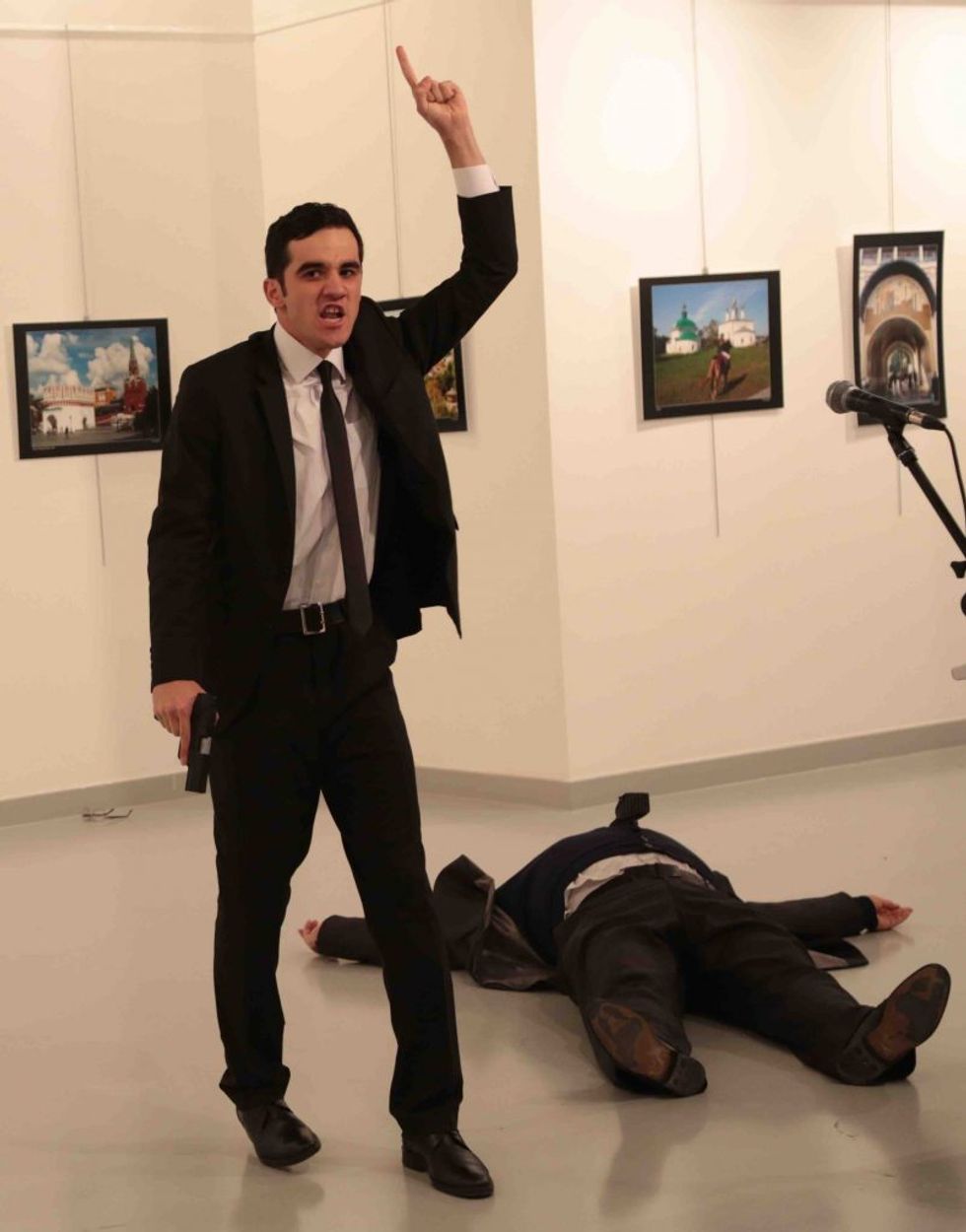 A man gestures near to Andrei Karlov, the Russian Ambassador to Turkey, on the ground, at a photo gallery in Ankara, Turkey, Monday. (AP Photo/Burhan Ozbilici)
Moments after the shooting, the gunman is heard shouting, "Don't forget about Aleppo. Don't forget about Syria" in Turkish.
He also uttered the Arabic phrase "Allahu Akbar," which means, "God is great, BBC reported.
Karlov was taken to a nearby hospital for treatment. Initial reports indicated the ambassador was in critical condition. Subsequent reports later confirmed that Karlov had died.
The conditions of the other victims and their identities were not known at the time.
The attack comes at a pivotal time for Russia-Turkey relations. The two countries have bene on opposite sides of the ongoing Syrian civil war. Russia has for months helped to prop up Syrian dictator Bashar Assad while the Turkish government has supported Syrian rebels.
The gunman's identity was not immediately clear.
Editor's note: This post has been updated.