When a husband broke into his estranged wife's Missouri home shortly after midnight Friday, she told Kansas City police he began cutting her with a knife and said he was going to kill her, law enforcement officials told TheBlaze on Tuesday.
But the couple's 8-year-old daughter wasn't about to let that happen, KCTV-TV reported.
The girl stood between her mother and father and got cut on her left side in the process, police said. According to the police, the mother was cut numerous times on her hands and arms.
Both victims were transported to a hospital with non-life-threatening injuries. Later, police told KCTV the victims' conditions were listed as serious but stable.
Macedonio Villanueva-Luz, 42, was charged Saturday with one count of first-degree burglary, two counts of second-degree domestic assault, two counts of armed criminal action and one count of a protection order violation, police told TheBlaze on Tuesday.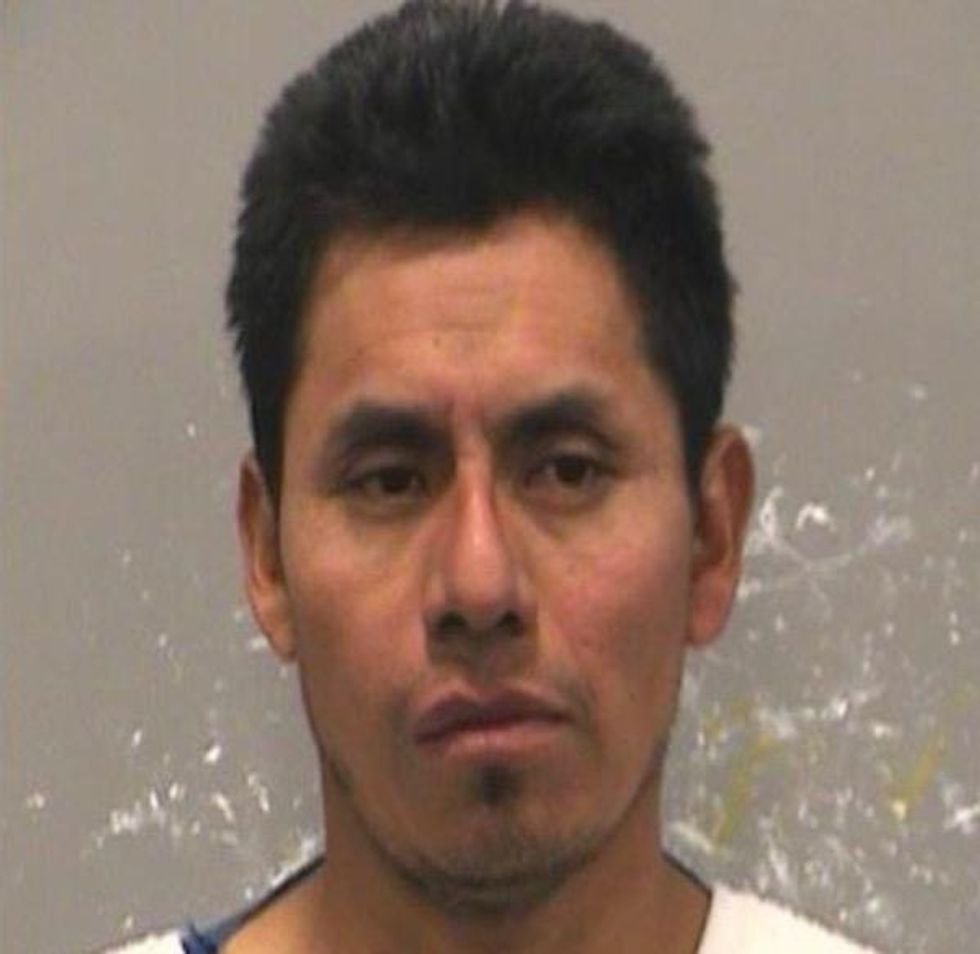 Macedonio Villanueva-Luz (Image source: Kansas City police)
Villanueva-Luz's bond was set at $50,000, police told TheBlaze, and he remained Tuesday at the Jackson County Detention Center.
The following report aired prior to charges being filed against Villanueva-Luz:
(H/T: Mad World News)