Mercedes-Benz removed advertisements from Bill O'Reilly's show Monday on Fox News after new revelations about the number of sexual harassment lawsuits settled by the network and O'Reilly.
CNN Money obtained a comment from Donna Boland, the manager of corporate communications at Mercedes-Benz, about their advertisements on the show.
"Yes, we had advertising running on The O'Reilly Factor (we run on most major cable news shows) and it has been reassigned in the midst of this controversy," she said. "The allegations are disturbing and, given the importance of women in every aspect of our business, we don't feel this is a good environment in which to advertise our products right now."
CNN Money said they spoke to more than 20 other advertisers, some who said they were "monitoring" the situation, but none indicated they would pull their ads like Mercedes-Benz had.
Jenny Craig told them they condemned all sexual harassment, but declined to comment on specific ads on Fox News.
"As a matter of corporate policy, we do not publicly comment on our advertising strategy," a spokesperson told CNN Money. "What I can tell you is that we are constantly evaluating our media buys to maximize the efficiency of our corporate investment and effectively reach our target audience."
 The New York Times reported that Fox News and O'Reilly have paid out $13 million in settlements to five women claiming O'Reilly had acted inappropriately toward them.
"Fox News has a very tired, tattered playbook, and that is, 'attack, attack attack!' " said Lisa Bloom, attorney for a former Fox News contributor who has made harassment allegations, "especially women who speak out against their moneymakers."
"So what she told me off the record were a lot of stories of other women who are under gag orders, who cannot talk, they have been silenced," Wendy Walsh, a radio TV personality and the latest person to accuse  O'Reilly of sexual harassment, told reporters."  And they had to take that money because they were facing potential economic ruin. And I felt like my story was so mild that I had to be a voice for them. Because nobody can buy my voice. My voice is not for sale. My truth is not for sale."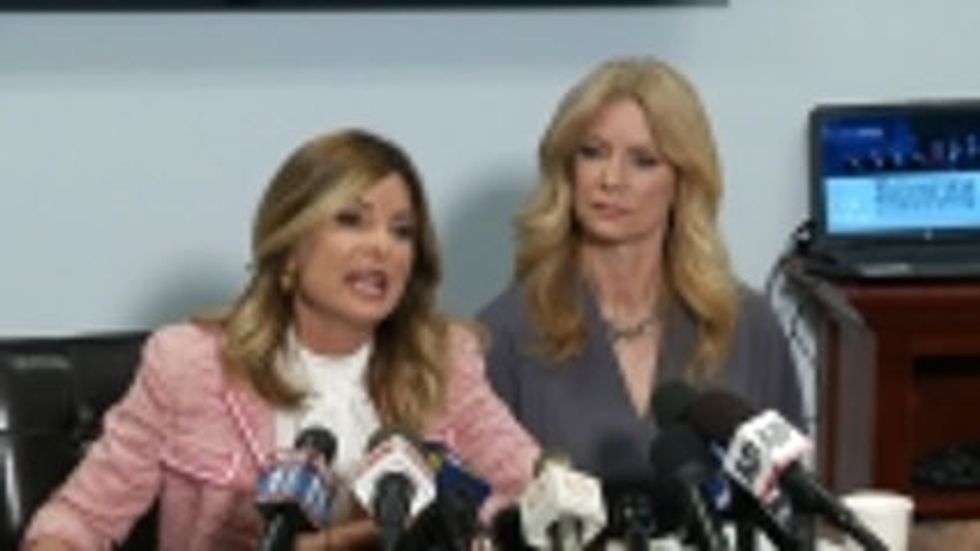 O'Reilly's show has reportedly earned Fox News nearly $450 million in ad revenue from 2014 to 2016.
[Ed. Note: This article has been updated to more accurately reflect reporting by the New York Times.]