Sen. Marco Rubio (R-Fla.) appeared to partially blame the appeasement by the Trump administration of Syrian President Bashar al-Assad for the heinous gas attack in Syria that has shocked the world with its gruesome brutality.
In the days before the attack, Secretary of State Rex Tillerson told the media, "The longer-term status of President Assad will be decided by the Syrian people." Ambassador to the United Nations Nikki Haley also indicated this weekend that the United States would not seek to unseat Assad.
"It's my belief that if you're Bashar al-Assad and you read that it is no longer a priority of the United States to have you removed from power, I believe that that is an incentive to act with impunity," Rubio said during a news conference.
"I personally do not believe that it's coincidental," he concluded.
Dozens were massacred, including many children, in a gas attack in northwestern Syria that many blamed on the Syrian regime. The Syrian government's military denied involvement in what would be one of the worst chemical attacks in Syria in years.
Trump reacted by saying that the heinous acts would not be tolerated, admitting that the images of children being killed had changed his mind on what the U.S. policy toward Syria should be.
"When you kill innocent children, innocent babies, babies, little babies," he said, "with a chemical gas that is so lethal, people were shocked to hear what gas it was, that crosses many, many lines, beyond a red line. Many, many lines."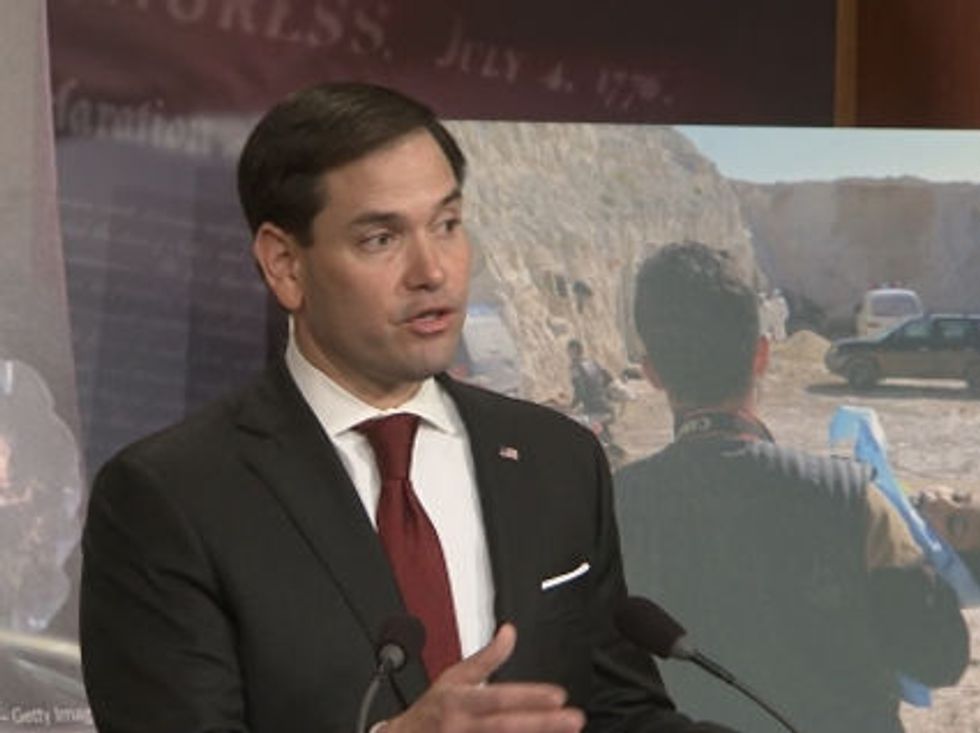 In a statement released after news of the gas attack, Trump blamed former President Barack Obama for famously setting a "red line" that was never enforced. Wednesday, Haley blamed Russia and Iran for backing the regime in Syria for the terrible attacks.