James Knowles III, mayor of Ferguson, Missouri, won re-election handily Tuesday in the first mayoral election since the 2014 shooting death of 18-year-old Michael Brown. Voters backed Knowles' bid for a third term over his opponent, Ella Jones, who has served on the Ferguson City Council since 2015.
Knowles, who is white, defeated Jones, who is black, 56 percent to 44 percent, according to NBC News. Jones would have been the first black mayor in Ferguson's 122-year-history.
The St. Louis suburb was thrust into the national spotlight in 2014 after Brown was shot by Ferguson police Officer Darren Wilson. The Department of Justice launched an investigation into the shooting and concluded that Wilson's use of force was justified.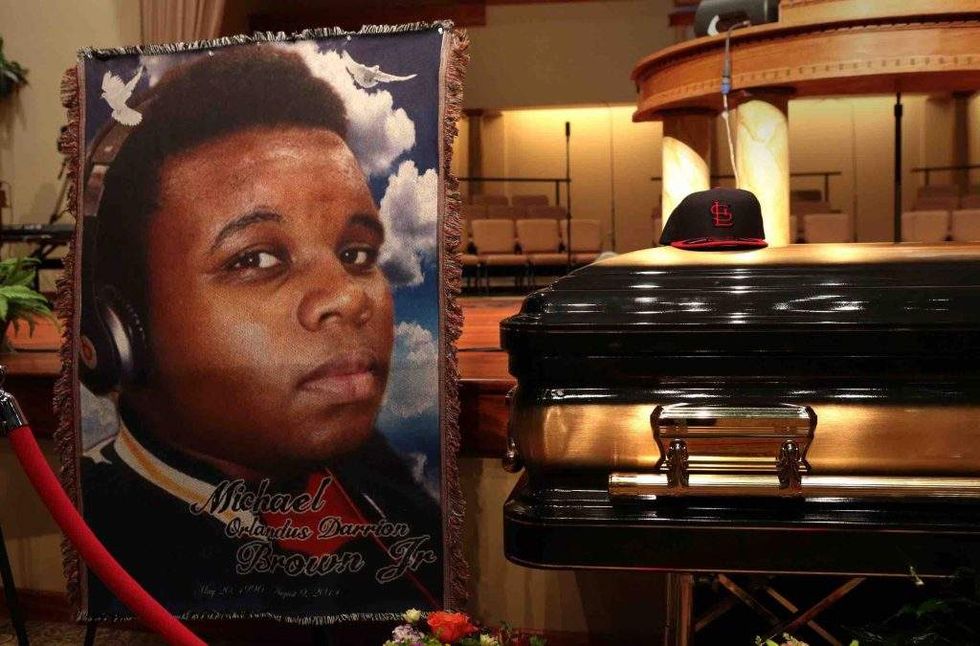 The funeral of Michael Brown was held Aug. 25, 2014, at Friendly Temple Missionary Baptist Church in St. Louis. (Robert Cohen/Getty Images)
The federal investigation did find bias against black residents, who account for 70 percent of Ferguson's population, the St. Louis Post-Dispatch reported. It also noted that the city used traffic tickets as a way to boost the city's revenue and called out Knowles for attempting to get one of his friends off the hook from a traffic ticket by having him do volunteer work instead of paying a fine.
Knowles faced calls in 2015 to step down as the city's leader, but he refused, telling the Post-Dispatch at the time that "walking away right now is just not the way I roll." An effort to trigger a recall vote on the mayor fell short by just 27 signatures, USA Today reported.
Ferguson City Manager John Shaw and Police Chief Tom Jackson, however, both resigned after Brown's death.
In the wake of his victory Tuesday night, Knowles attempted to reassure residents who were not on board with him.
"We all want the same thing," Knowles said, according to the Post-Dispatch. "We're all here for the same purpose, which is our community."
He said he was confident that he and Jones and the other council members will continue to work together:
I have spent, really, the entirety of my time in office working to bring this community together to rebuild what had been damaged and destroyed. I've been accused of many things by many people. I think most people who know me, know those things are not true.