New York has become the first state to grant free tuition at public colleges and universities for in-state middle class students, the Associated Press reported.
The plan — initiated by Democratic Gov. Andrew Cuomo — applies to New York residents from families earning $125,000 annually or less, the outlet said, adding that it doesn't cover room and board.
The free tuition plan will cost about $163 million, the AP said, and is part of the $153 billion state budget passed Sunday night. Students granted free tuition will have to take a certain number of classes and be subject to grade-point requirements, the outlet added.
Cuomo offered some thoughts on his tuition plan Sunday on Twitter:
Our plan for free college tuition for families under $125K shows the difference that responsible government makes. https://t.co/Rcg5MvWetr

— Andrew Cuomo (@Andrew Cuomo) 1491751690.0
Proud that our plan for affordable tuition would help great students like Wesley Joseph at @SUNY @MaritimeCollege p… https://t.co/ZbIAxL9Qoj

— Andrew Cuomo (@Andrew Cuomo) 1491766155.0
While a number of folks were happy about the turn of events, others were decidedly less enthusiastic: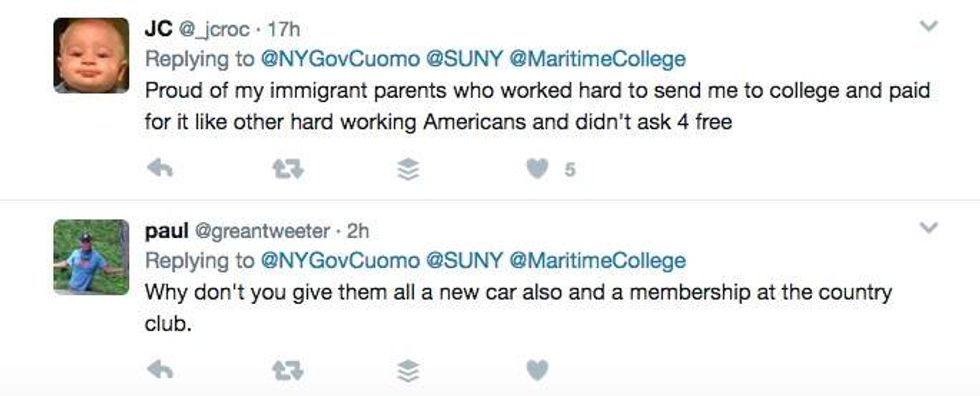 Image source: Twitter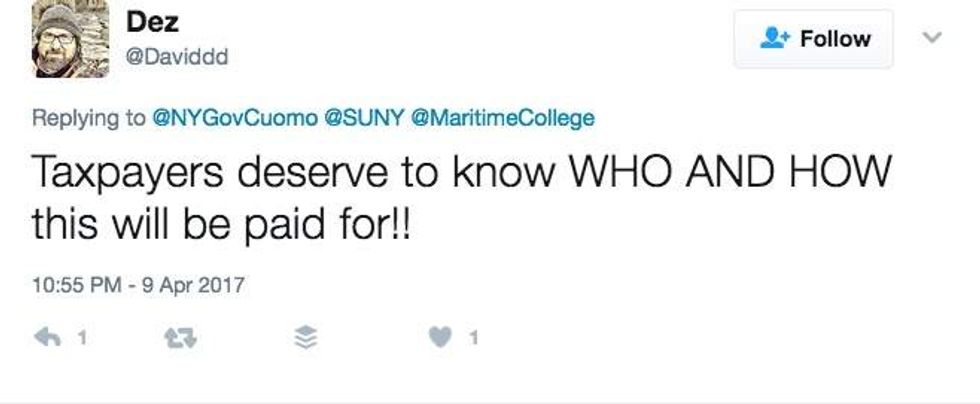 Image source: Twitter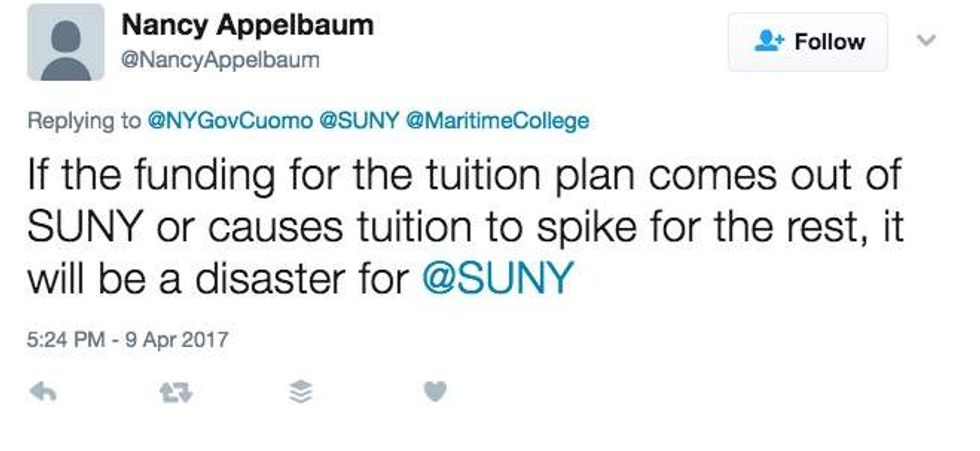 Image source: Twitter

Image source: Twitter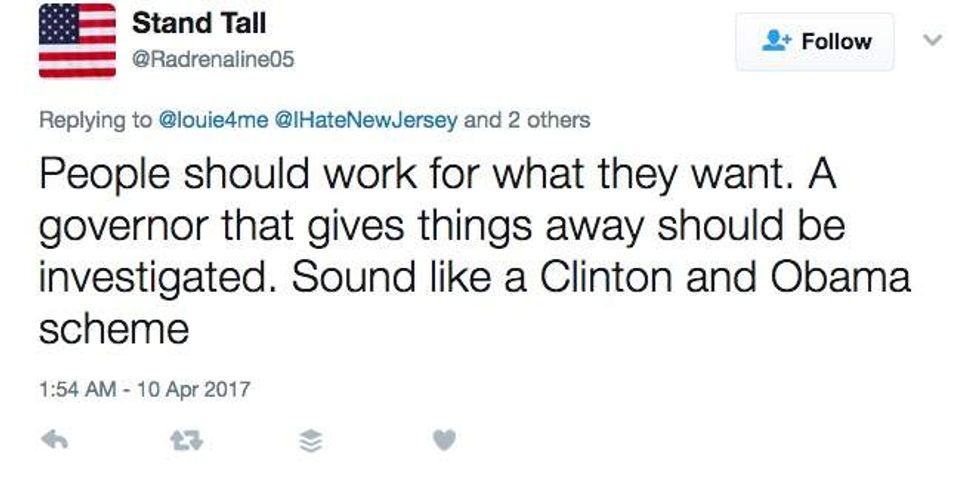 Image source: Twitter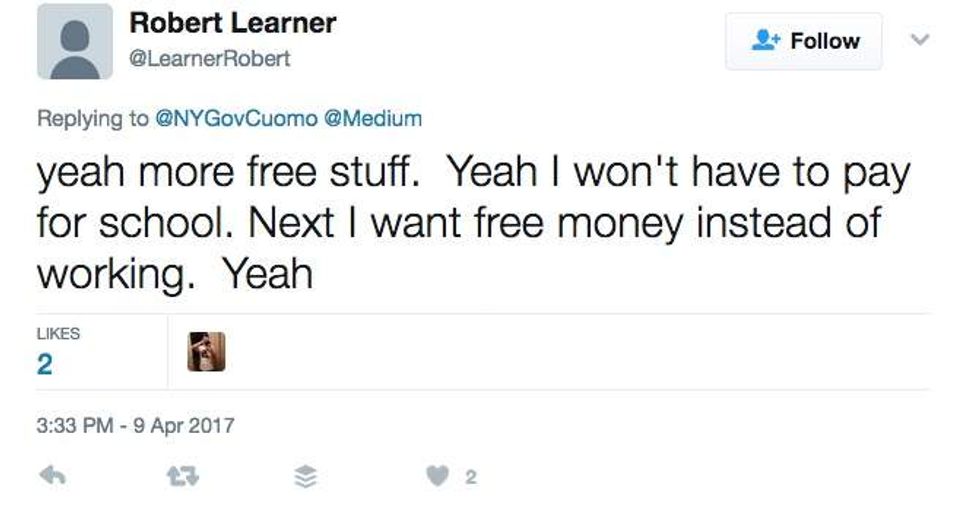 Image source: Twitter