President Trump explained Wednesday what he got in exchange from China for trade agreements that would be beneficial to the country he maligned so often on the campaign trail. Trump addressed the issue at a joint press conference with NATO Secretary General Jens Stoltenberg.
"[Chinese] President Xi wants to do the right thing," he told reporters. "We had a very good bonding. I think we had a very good chemistry together. I think he wants to help us with North Korea."
"We talked trade, we talked a lot of things," he said, and even recounted what he told the president. "The way you're gonna make a good trade deal is to help us with North Korea, otherwise we're just going to go it alone, that'll be alright too, but going it alone means going it with lots of other nations."
"I was very impressed with President Xi and I think he means well and I think he wants to help," Trump said. "We'll see whether or not he does."
It was reported Wednesday that the Trump administration won't be designating China as a currency manipulator, a promise he had made on the campaign trail, and a charge he made against China numerous times.
Trump also praised China for forcing North Korean coal ships to turn back, putting great economic pressure on the belligerent country that used to the financial pressure relief from the sale of coal to its sympathetic neighbor.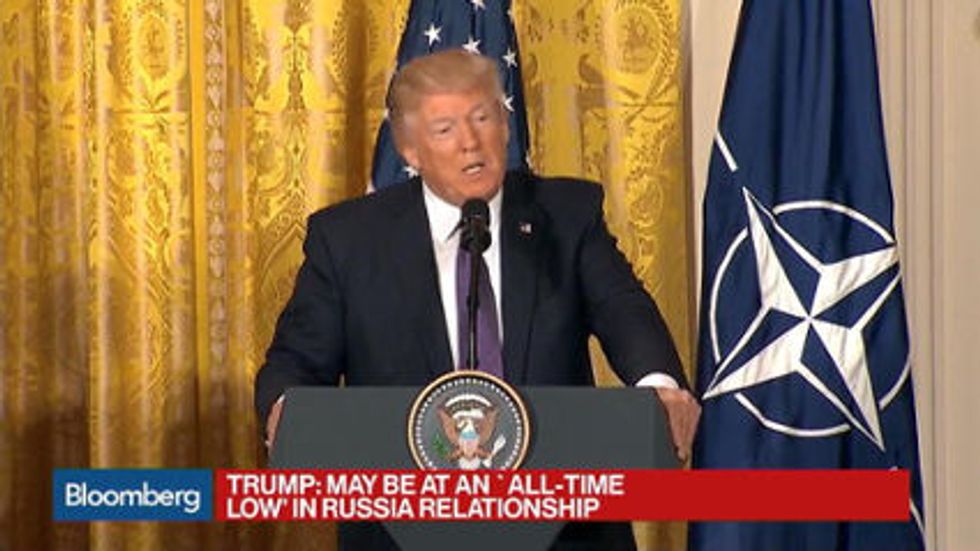 North Korea has become increasingly more threatening as they continue testing nuclear weapons and worry their neighbors, especially Southern Korea, our ally. China has reportedly sent 150,000 troops to the border in case there is any military action from the United States that would result in a massive wave of refugees from the authoritarian country.
North Korea has said it is ready for any war that the United States desires.