An illegal alien was caught trying to escape child rape charges when a flight delay allowed authorities to catch up to him and arrest him. The nineteen-year-old was trying to fly to Guatemala from Atlanta when storms prevented him from leaving.
From the Daily Mail:
Sergio Morales Soto was apprehended by federal agents while trying to flee the United States on April 5 , a day after he was accused of sexually assaulting a minor in Marydel, Maryland.
Soto was arrested on the plane at the Atlanta airport and sent back to Maryland to face charges of first and second degree rape, sex offense of the first, second and third degree and second degree assault.
Authorities were alerted that Soto was trying to flee but they would not have been able to catch him had a storm grounded him at Atlanta. Soto had flown from Baltimore, Maryland, and was to take a layover at Atlanta before flying on to Guatemala.
ICE officials confirmed that Soto was in the country illegally, and resided in Delaware.
President Trump made illegal immigrant crime one of the central issues of his presidential campaign, and he's tried to follow through on building the border wall to keep them from illegally crossing in, and erasing sanctuary cities to help deport them.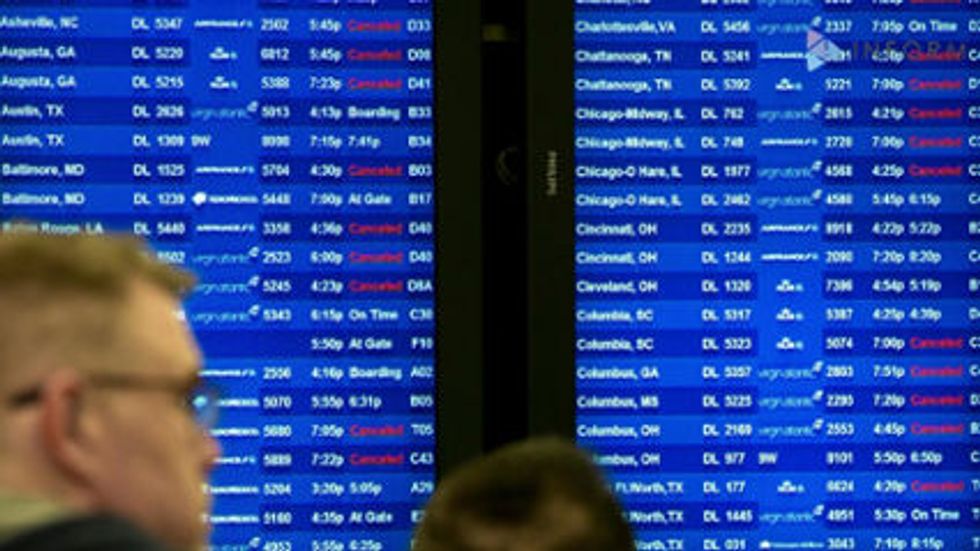 While he's hit some stumbling blocks on the wall building, Trump has been praised for the massive drop in illegal border crossings since his inauguration. Even his detractors had to admit that his tough talk on deportation is keeping potential border crossers from making the dangerous and perilous trek to the U.S. border.