An attorney for Fox News host Bill O'Reilly released a statement Tuesday blaming "far-left" organizations for a smear campaign against him, saying that he'll be revealing evidence of his claim.
"Bill O'Reilly has been subjected to a brutal campaign of character assassination that is unprecedented in post-McCarthyist America," the statement from attorney Marc Kasowitz read.
The statement appeared to be in reference to the accusations of sexual harassment against O'Reilly, who is on vacation this week from his show. In recent weeks, he's been assailed by protests and a social media campaign that has forced his show to hemorrhage dozens of advertisers.
"This law firm has uncovered evidence that the smear campaign is being orchestrated by far-left organizations bent on destroying O'Reilly for political and financial reasons," the statement concluded. "That evidence will be put forth shortly and it is irrefutable."
The statement offered no evidence of the claim it made.
CNN reported Tuesday that their sources claimed O'Reilly and Fox News were already in talks about his exit from the network.
The  campaign to get rid of  O'Reilly from the air began when the New York Times revealed a report saying he and Fox News had settled lawsuits to the tune of $13 million. O'Reilly responded by saying that he had settled in order to protect his children from a rancorous court battle had he chosen to fight the allegations.
But his case wasn't aided by yet another accuser making sexual harassment claims against him Tuesday.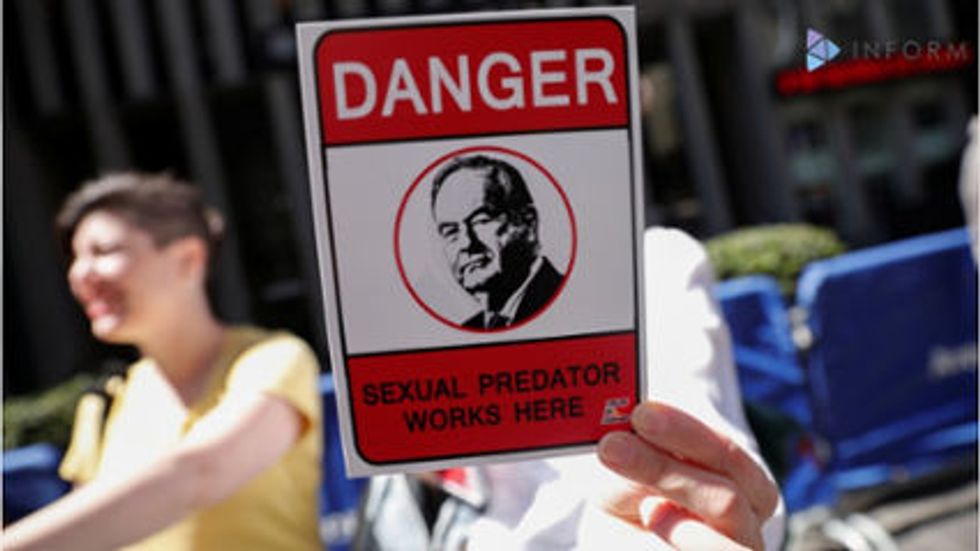 Rep. Maxine Waters (D-Calif.), a critic of Fox News, weighed in in the controversy saying that O'Reilly should go to jail over the sexual harassment charges.
[Editor's note: this post was edited for a minor error.]