In his latest video missive from "The Resistence" to President Donald Trump, political commentator Keith Olbermann calls on the intelligence agencies of foreign governments to drop whatever damaging information they have on Trump to help topple him.
"I appeal to the intelligence agencies and the governments of what is left of the free world," Olbermann began, "to them as entities, entireties, as bureaucracies making official decisions and to the individuals who make decisions of conscience, to GCHQ and MI-6 in the U.K., to the BND in Germany, the DGSE in France, the ASIS in Australia, and even the GRU in Russia, where they must already be profoundly aware that they have not merely put an immoral cynic in power here, but an uncontrollable one, whose madness is genuine and whose usefulness, even to them, is at an end.
"To all of them, and to the world's journalists, I make this plea," he continued. "We, the citizens of the United States of America, are the victims of a coup. We need your leaks, your information, your intelligence, your recordings, your videos, your conscience. The civilian government and the military of the United States are no longer in the hands of the people. Nor in the control of any responsible individual on whom you can rely."
"We, the citizens of the United States of America, are the victims of a coup," he warned. "For months, we have heard that your organizations have damning evidence against Donald John Trump. Whatever evidence you may have, you cannot conceal it any longer.
"Now we need your help," Olbermann pleaded. "Whatever there is on Trump, reveal it. Issue it officially if you can, leak it if you cannot. If your directors and your governments want you to wait, look to the last days here and ask yourselves, plumb your consciences, if there is any time left to wait?
"Give it to a reporter," he said. "Give it to an American friend. Put it on the internet. Leave it outside somebody's backdoor. There is no time left for protocols and estimations of longterm impacts and tradecraft. A dictator in training has betrayed our Constitution and nevertheless survived two nights in office."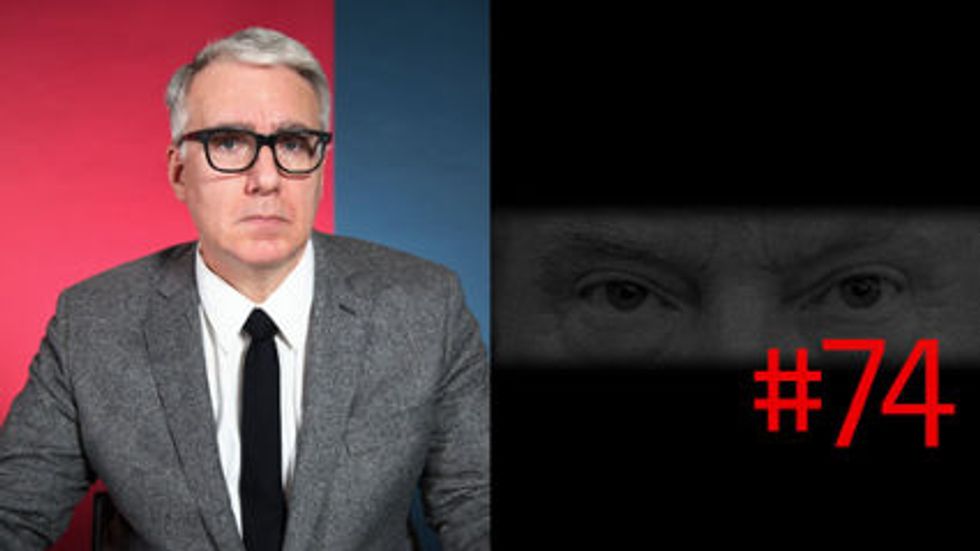 "The fate of all freedoms may rest in your hands and your willingness to not merely hint but show what you know," Olbermann warned. "If we go under, you are next."
"The freedom you save will be your own," he concluded. "Resist. Peace."
Olbermann says that it's time to overturn the "rules" and hope to re-establish them after toppling President Trump, and the reason he says this is necessary is that Trump himself engineered a coup on his own government.
Some on social media wondered if this qualified as treason.
Okey dokey there Kieth. You treasonous b*stard! 🖕🏼🖕🏼🖕🏼🖕🏼 https://t.co/hV8wPKv1y3

— Nicola~Think&Analyze ...∞⚔️☮️∞... (@Nicola~Think&Analyze ...∞⚔️☮️∞...) 1494539876.0
@KeithOlbermann Why are you asking foreign intelligence agencies to interfere in our political system? Sounds pretty treasonous to me.

— 8BitsOf👌🏻👌🏻👌🏻 (@8bitsofsound) May 11, 2017
@KeithOlbermann So your cure for your hallucinated treason, is actual treason? That's one of your more special comments.

— Mark Thompson (@MarkThompson621) May 11, 2017
@KeithOlbermann Pretty sure this is sedition.

— The Eternal Chad 👌 (@Slauncha) May 11, 2017
Olbermann has been a vitriolic and outspoken critic of Trump, who he recently accused of using his influence to quash Olmermann's return to CNN to criticize the president.