When a pair of armed robbers walked into Phil Carlino's place of business — Fremont Coin Company in Las Vegas — Friday night, the 91-year-old store owner did not let the cash-seeking intruders walk away unscathed.
Carlino acknowledged to KTNV-TV that the two robbers "really ran us over," but he still "had to fight."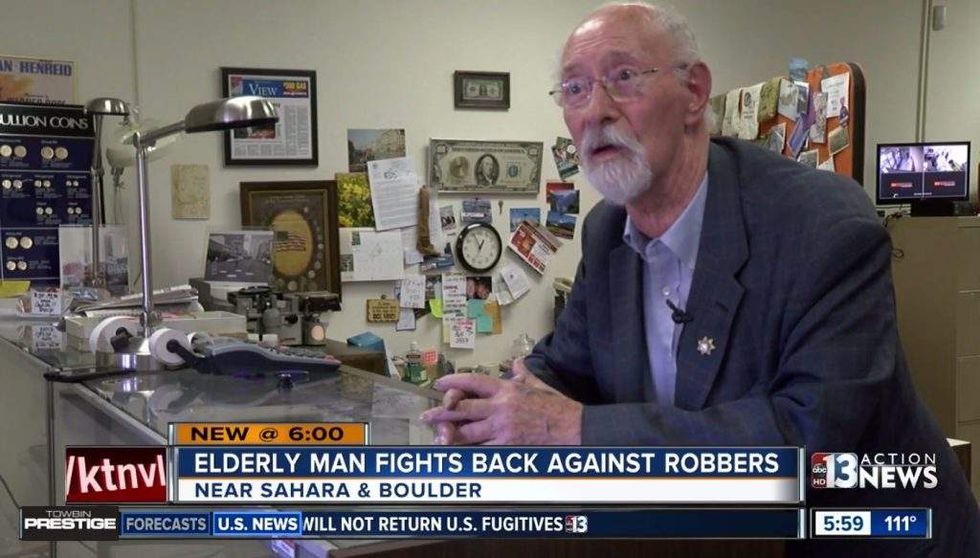 Phil Carlino (Image source: KTNV-TV video screenshot)
Primarily because one of the robbers was holding one of Carlino's employees — a young woman — on the floor at gunpoint, the station said.
Carlino told KTNV he intended to "try to make sure that my girl is safe and didn't get hurt badly."
While another robber is seen on surveillance video repeatedly kicking Carlino — who was seated in a chair — the plucky store owner let his fists fly in response.
At one point in the clip the robber trying to gain the upper hand on Carlino is seen falling to the ground.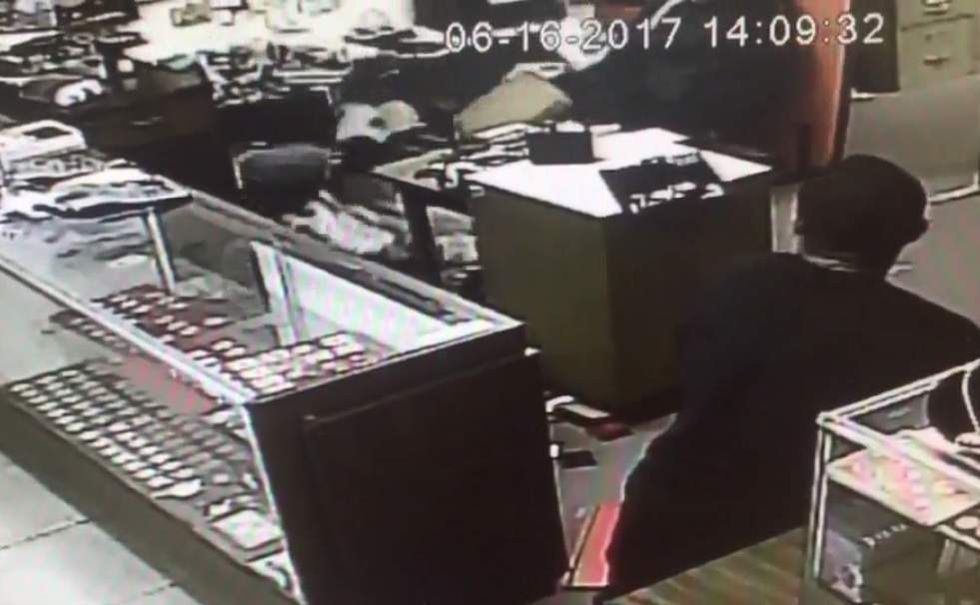 Image source: KTNV-TV video screenshot
In the end, the robbers took off with $500, the station said — but for Carlino it's more important that he and his employee were unharmed. Carlino told KTNV he visited a doctor who told him he was in "good shape" — save for a bruise on his hand.
Officials told the station one suspect was described as a black male, 25 years old, 5 feet, 8 inches tall, husky build with a mustache/goatee and wearing a black shirt, black shorts and black and gray shoes.
They told KTNV that the second suspect is a black male, 30 years old, about 5 feet, 9 inches tall, thin build with a mustache/goatee and wearing a grey fedora hat, a grey/black/white jacket, white shirt, grey sweat pants with black pads on the knees, black shoes and a multi-colored bag.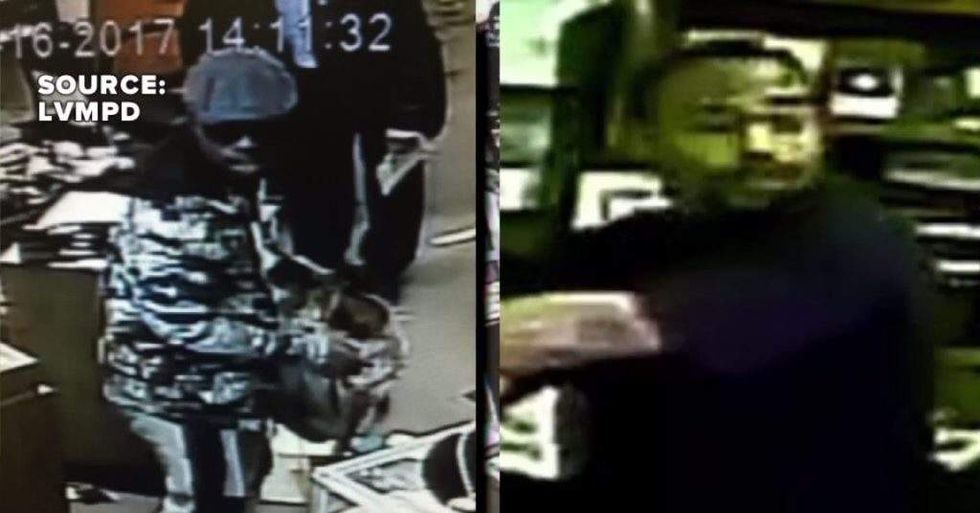 Image source: KTNV-TV video screenshot
The pair fled in a '90s model Buick four-door vehicle, faded green in color, police told the station.
And Carlino has a warning for the still-at-large robbers.
"This kind of thing is not going to continue," he told KTNV. "The police are saying that, and others are saying it. And they're not going to tolerate this constant jumping all over each other."