A Chicago Antifa group named "Haymaker" recently crowdfunded a startup for a "self-defense" training gym and this week, the group got their gym on its feet.
Sort of.
The Indiegogo fundraiser asked for a "flexible" amount of donations totaling $50k, but ultimately fell about $44k short of their ambitious goal.
The "gym's" description reads:
"In the wake of the election of Donald Trump and the emboldened far right, Haymaker: Popular Fitness & Self-Defense is bringing free martial arts training to Chicago for anyone who wants to learn self-defense. We are a new type of fitness center, based upon the principles of autonomy, strength, and solidarity."
The site also notes that the gym is "a space where people, regardless of ability, can learn the skills they need to stay safe in Trump's America."
Considering they didn't hit anywhere near their goal of $50k, the gym members are currently working out on the lawn behind the Adler Planetarium on Chicago's Museum Campus.
A video produced by Unicorn Riot — which bills itself as "Your Alternative Media" — features the project's creators and members talking about their goals with the modest startup gym.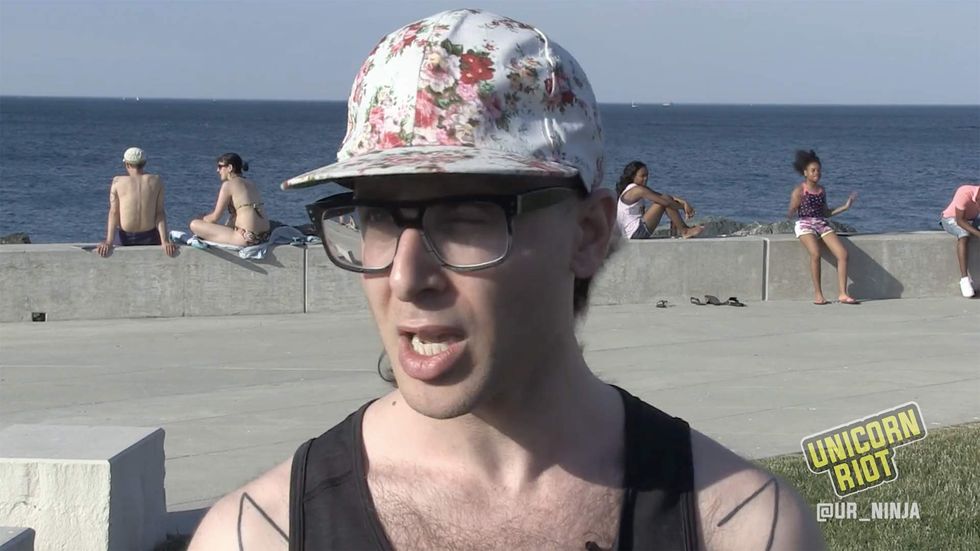 The gym serves two purposes — to train Antifa members to fight "white supremacy" and to combat "hetero-normative, masculine gym culture," creating a safe space for those who feel threatened by "Trump's America" and traditional gyms at large.
"A lot of people think that when you learn how to fight it's all about being aggressive and learning about how to go start fights with people. That's not what we're about at all," one of the Haymaker members says about the "gym" and its goals.
Another adds, "We're really investing into the capacities for our bodies to just be stronger, because at the end of the day stronger people are harder to kill."
One of the members, off camera, notes that "all are welcome" in the organization — except for select groups.
"Except police people that are affiliated with, uh, strong right-wing groups," the man says.
See the video below.