The mainstream media went overboard in their negative coverage of first lady Melania's footwear when she and the president went Tuesday to visit the victims of the terrible natural disaster afflicting Texas. In a second trip Saturday, the first lady snubbed the shoe critics in the most elegant way while doubling down on what triggered the detractors.
The first lady doubled down on her defiant choice of fashion, and wore a pair of snakeskin Manolo Blahnik pumps according to the New York Post.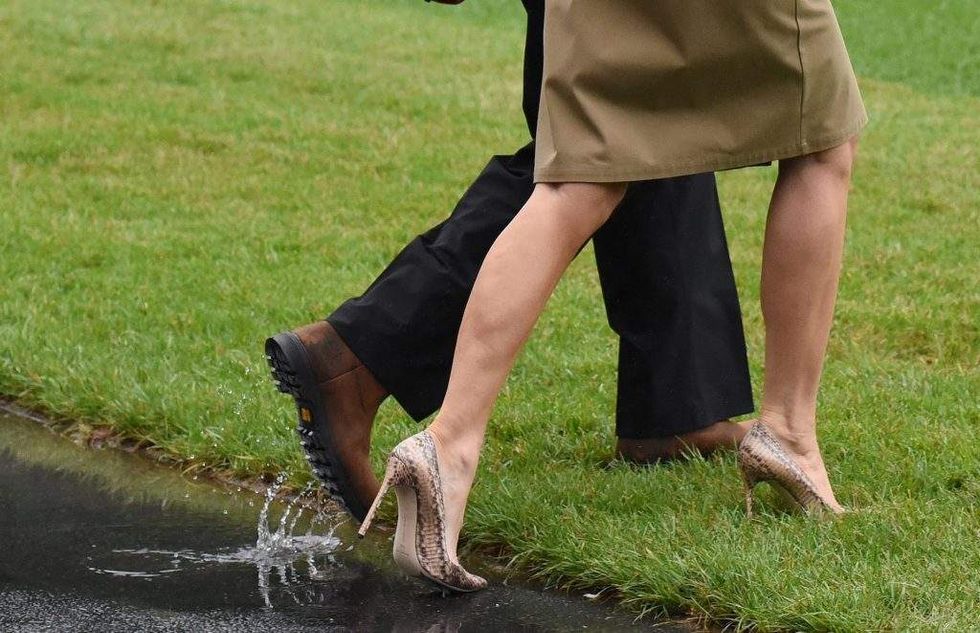 A close-up shot of first lady Melania Trump's pumps on her way to visit Hurricane Harvey victims. (Olivier Douliery-Pool/Getty Images)
The shoes were in full view of the press as she sauntered onto Air Force One for the trip.
Her choice of footwear had become a ridiculous topic of discussion, with mainstream media outlets attempting to paint her as disdainful and distant from the victims of the disaster. Conservative media shot back that it was another example of the media's anti-Trump derangement.
"Spiky pumps are completely appropriate footwear for a hurricane zone, right?" snarked a critic at the Daily Beast under the headline, "Melania Trump Heads to Houston Hurricane Zone in Sky-High Stilettos."
While the first lady refrained from answering her critics directly, her communications director put out a statement saying, "It's sad that we have an active and ongoing natural disaster in Texas, and people are worried about her shoes."
Saturday the controversy was far behind them as the president and the first lady arrived at a hurricane relief center in Houston.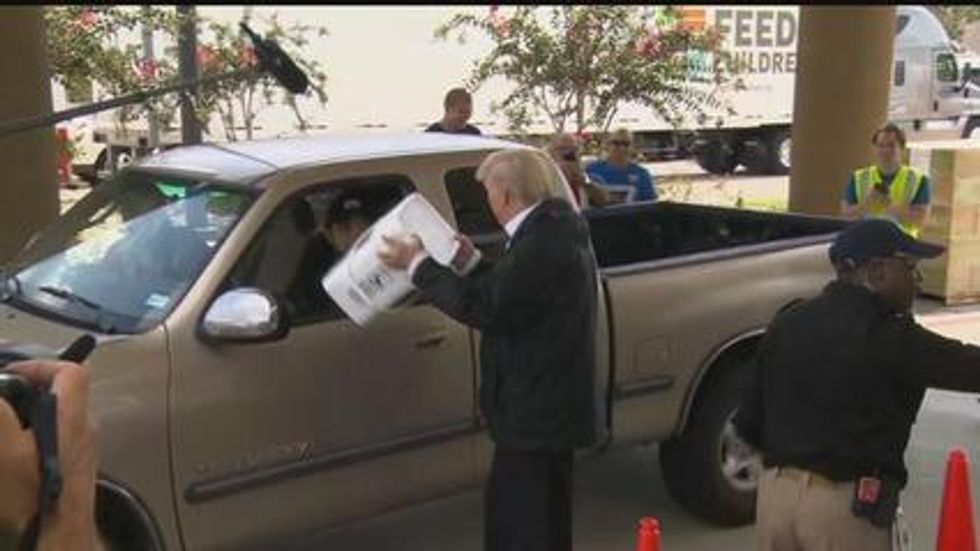 They also visited a church that had been turned into a shelter in Pearland, a suburb south of Houston where Hurricane Harvey caused some of the worst damage.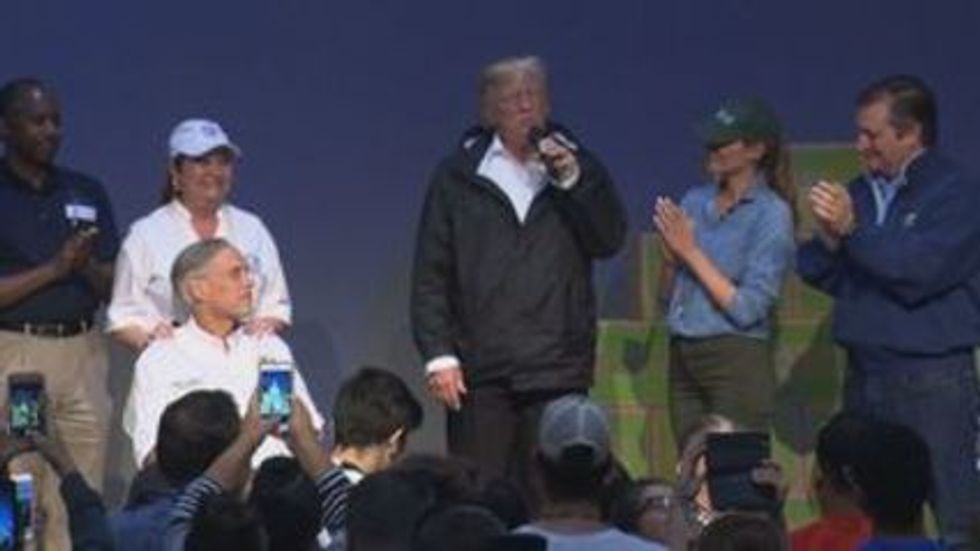 "It's been an incredible 5 days, 6 days," he told the residents in the church. "I want to tell you that tomorrow we have national prayer day, that was an official proclamation."
"So go to your church and pray," he said, "and enjoy the day."