A viral video showed a California sheriff's deputy running away from an enraged suspect after the deputy's stun gun shot failed to subdue him.
What happened?
A driver was blocking the loading area outside a Costco Distribution Center in Mountain House — which is about an hour east of San Francisco — around 7 p.m. Wednesday.

Jewel Armstrong, who was working security at the facility, called the San Joaquin County sheriff's office for help.

Armstrong told KCRA-TV that when the deputy arrived, the man became more combative — then she began recording video of the confrontation.

The clip shows the deputy repeatedly ordering the man to get on the ground.

At one point the man does so.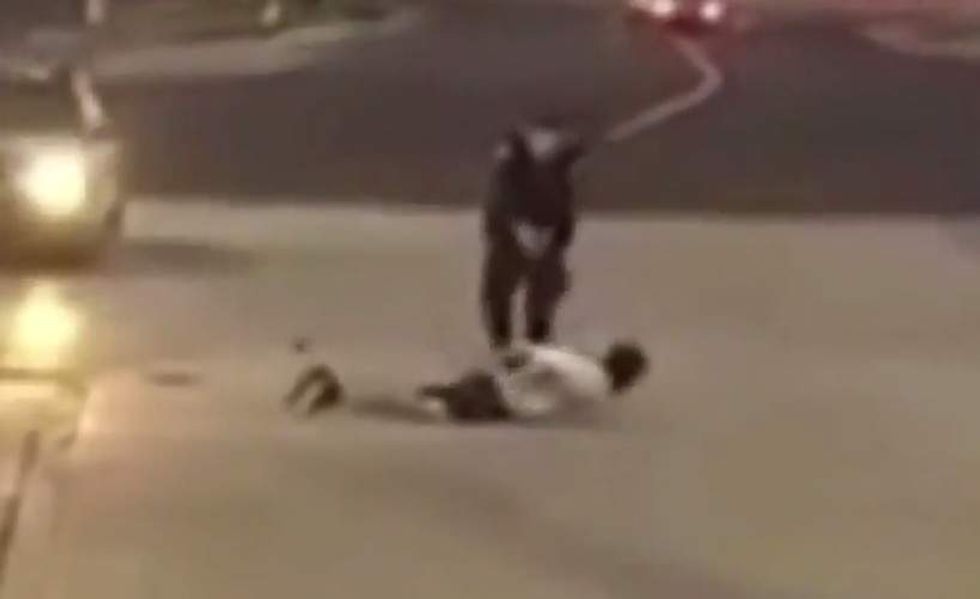 Image source: YouTube screenshot
But then he hops back up, walks toward what's presumably his car, opens the driver's side door.

The man then pushes the approaching deputy with his left hand and the driver's side door with his right hand, and the deputy stumbles backward.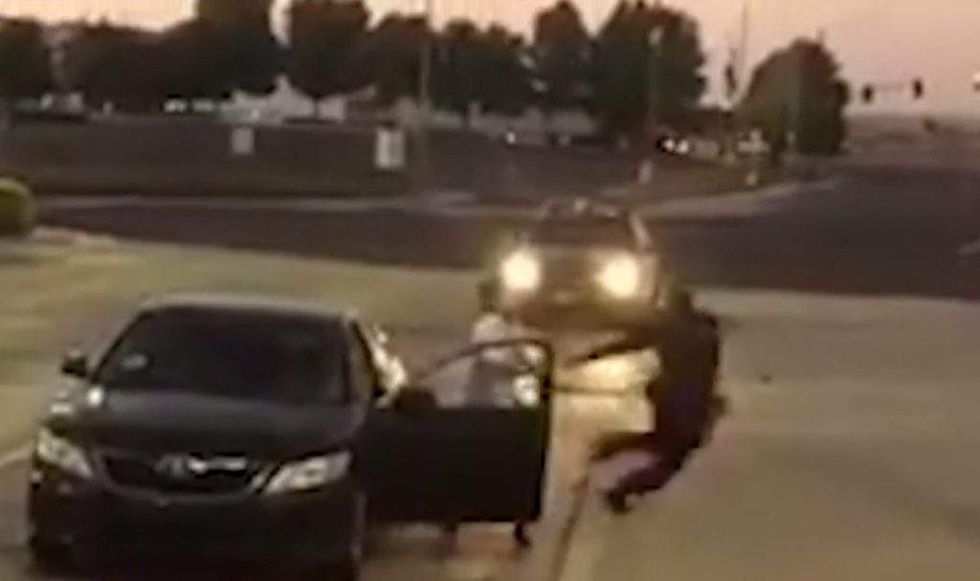 Image source: YouTube screenshot
But as the deputy falls to the ground, he fires his stun gun at the man.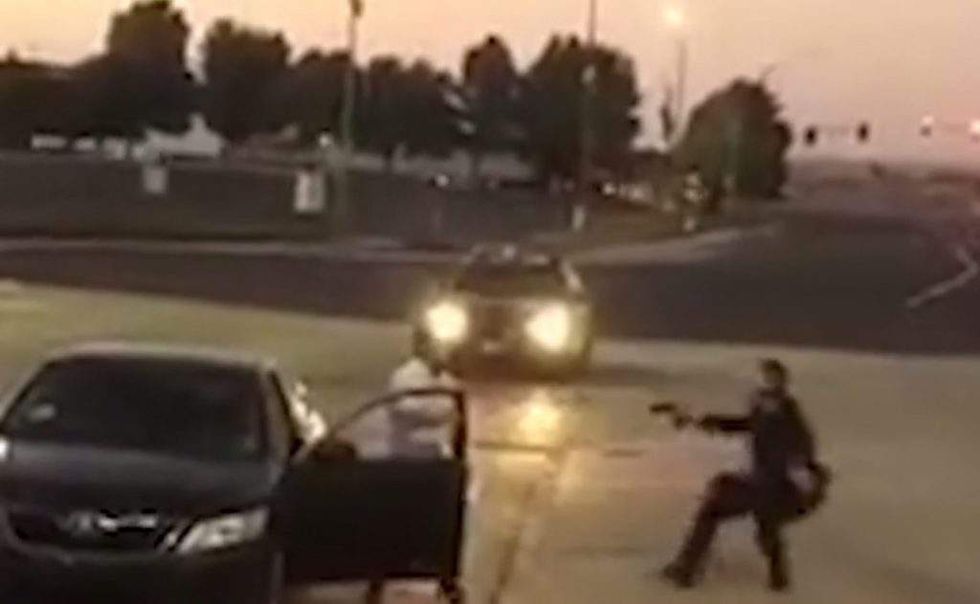 Image source: YouTube screenshot
The man pulls the probes out, KCRA said — and then screams and charges at the deputy.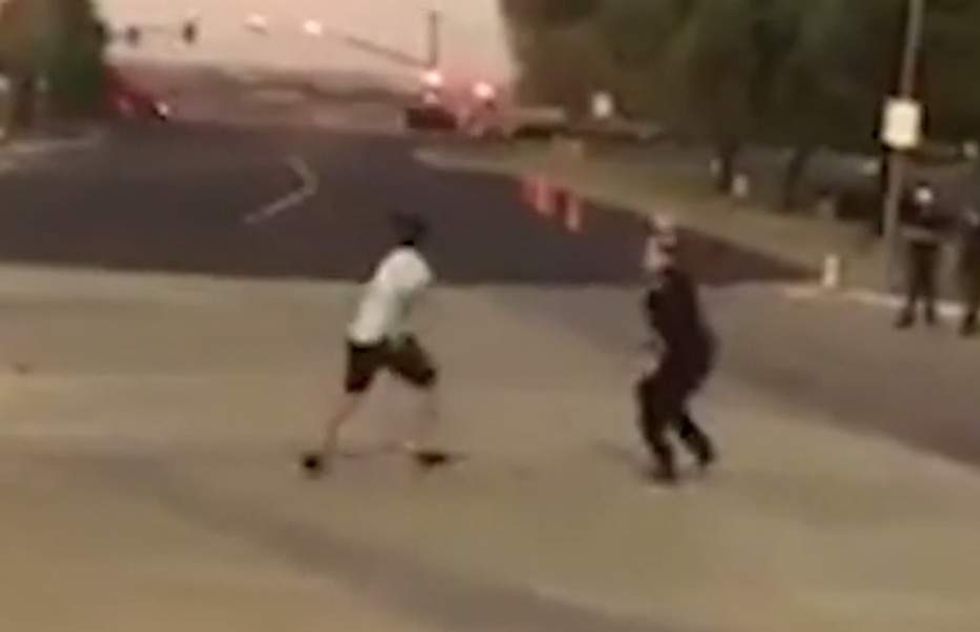 Image source: YouTube screenshot
The deputy drops the stun gun and runs away from the man. The suspect also hits the retreating deputy, the station said.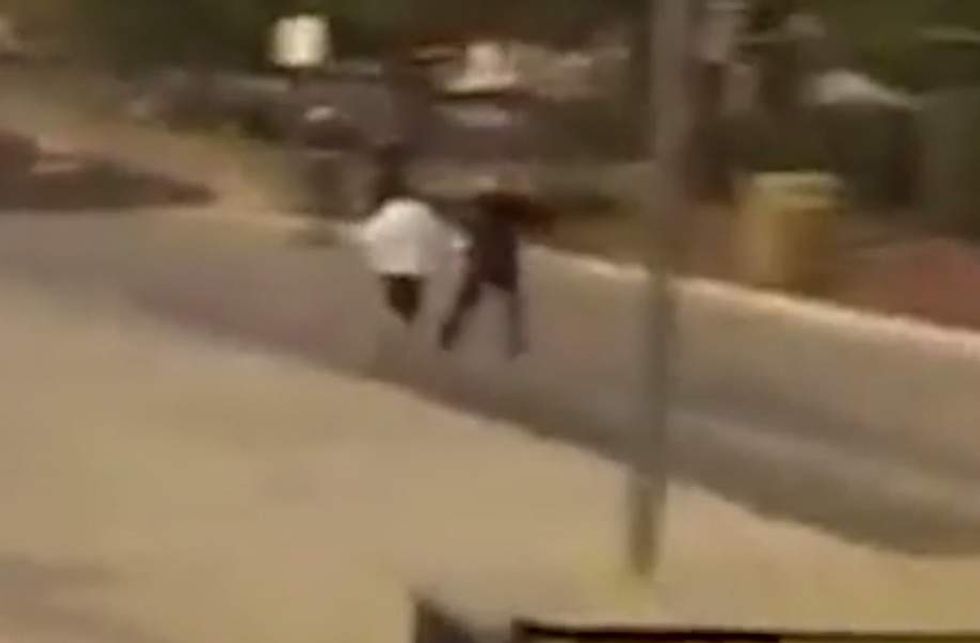 Image source: YouTube screenshot
The clip then shows the suspect entering the deputy's patrol vehicle through the driver's side door.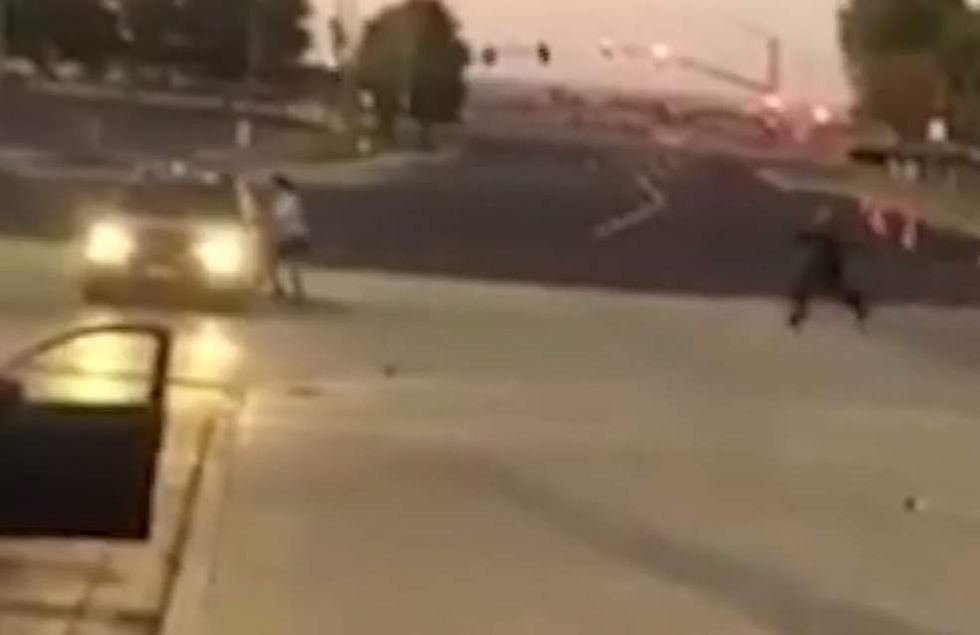 Image source: YouTube screenshot
The deputy opens the door, orders the man out and then the video fades to another shot showing the man re-entering what's presumably his own car.

The deputy orders the man to exit, but the suspect instead peels out in reverse.

The suspect then rams the deputy's patrol car, exits the vehicle and begins running off.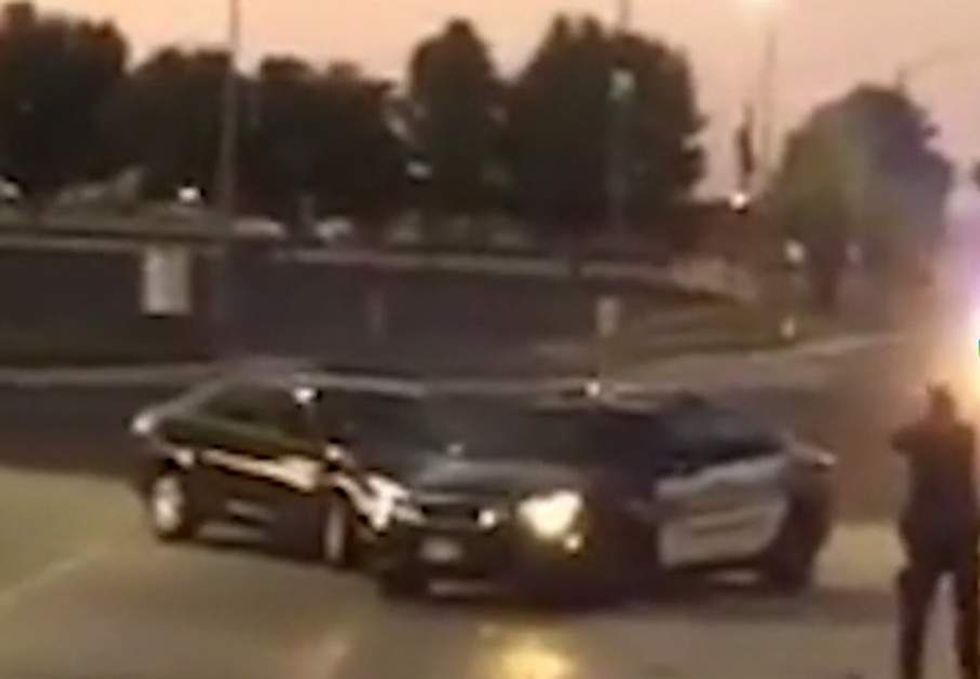 Image source: YouTube screenshot
Here's the clip. (Content warning: Some rough language):
What happened to the suspect?
Yaroub Assad, 22, was booked into the San Joaquin County Jail on charges of vandalism, disorderly conduct and resisting an officer, KCRA said.

His bail is set at $173,000, the station said, and his arraignment scheduled for Friday afternoon.
What are authorities saying?
Officials released the following statement, KCRA said: "Upon seeing the video, we are grateful that no one suffered significant injuries in this incident. Our deputies must routinely make split-second decisions on the use of force. In this instance, the deputy made an assessment that it was not required. As in other cases, on-scene video does not necessarily reflect the true story, however, we will look into the matter further. Since the case has been forwarded to the District Attorney's office for review and charges, we must refrain from additional comments on this case as the final outcome is now in the hands of the San Joaquin County District Attorney's Office."