A federal appeals court on Wednesday ruled that a 92-year-old cross commemorating fallen World War I soldiers violates the U.S. Constitution,  The Associated Press reported.
The 4th Circuit U.S. Court of Appeals in Richmond, Virginia, said the 40-foot tall Bladensburg cross — located on a Maryland state highway median just outside Washington — equates to government sponsorship of a particular religion, the AP added.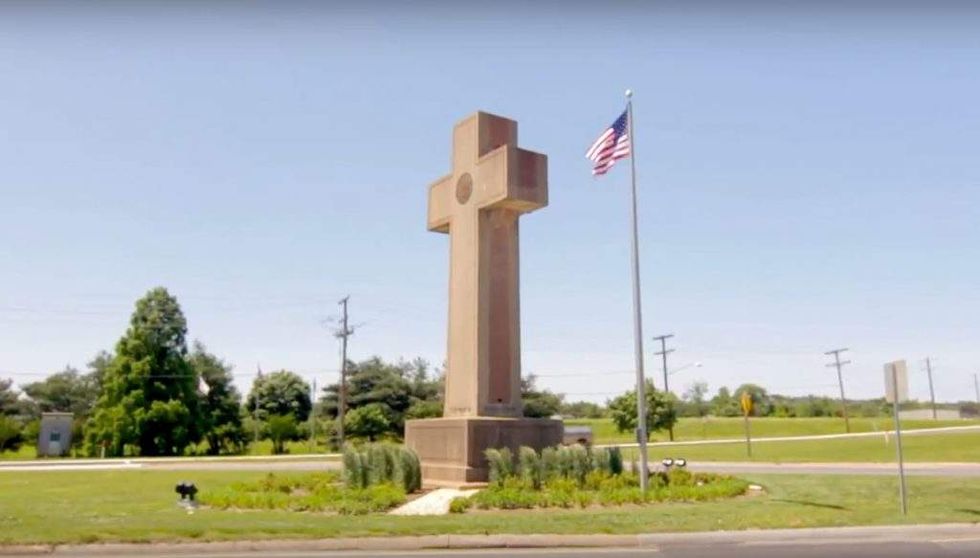 The Bladensburg cross (Image source: YouTube screenshot)
The three-judge panel said the memorial "excessively entangles the government in religion" because the cross is the "core symbol of Christianity" and "breaches" the wall separating church and state, the outlet reported.
Who argued against the cross?
The American Humanist Association argued against the cross.
"The court correctly ruled that the cross unconstitutionally endorses Christianity and favors Christians to the exclusion of all other religious Americans," Monica Miller, senior counsel with the AHA's Appignani Humanist Legal Center, said in a statement.
Roy Speckhardt, AHA executive director, added that "government war memorials should respect all veterans, not just those from one religious group. Religious neutrality is important in a pluralistic society like ours."
What did a previous court ruling say about the cross?
In November 2015, the U.S. District Court for the District of Maryland ruled that despite the monument's cross shape, its purpose isn't primarily religious and therefore is constitutional, the Baltimore Sun reported.
The Maryland-National Capital Park and Planning Commission, a government office that owns and controls the land where the monument sits, has been a co-defendant in the case with the American Legion, which erected the monument in 1925 and uses the site for Memorial Day and Veterans Day celebrations, the Sun added.