Kellogg's offered a speedy apology after a Twitter user pointed out that "the only brown corn pop" on the brand's Corn Pops cereal box is "the janitor" — and that such an image is "teaching kids racism."
hey @KelloggsUS why is literally the only brown corn pop on the whole cereal box the janitor? this is teaching kids… https://t.co/5AKXJ2jgr3

— Saladin Ahmed (@Saladin Ahmed) 1508857335.0
Saladin Ahmed — a writer and novelist who's done work for Marvel Comics — noted in a follow-up tweet that it's "a tiny thing, but when you see your kid staring at this over breakfast and realize millions of other kids are doing the same…"
Amid what appears to be a mall crowded with yellow corn pop shoppers, the lone brown corn pop dressed in janitor garb and pushing a floor scrubber can be seen toward the bottom of the image: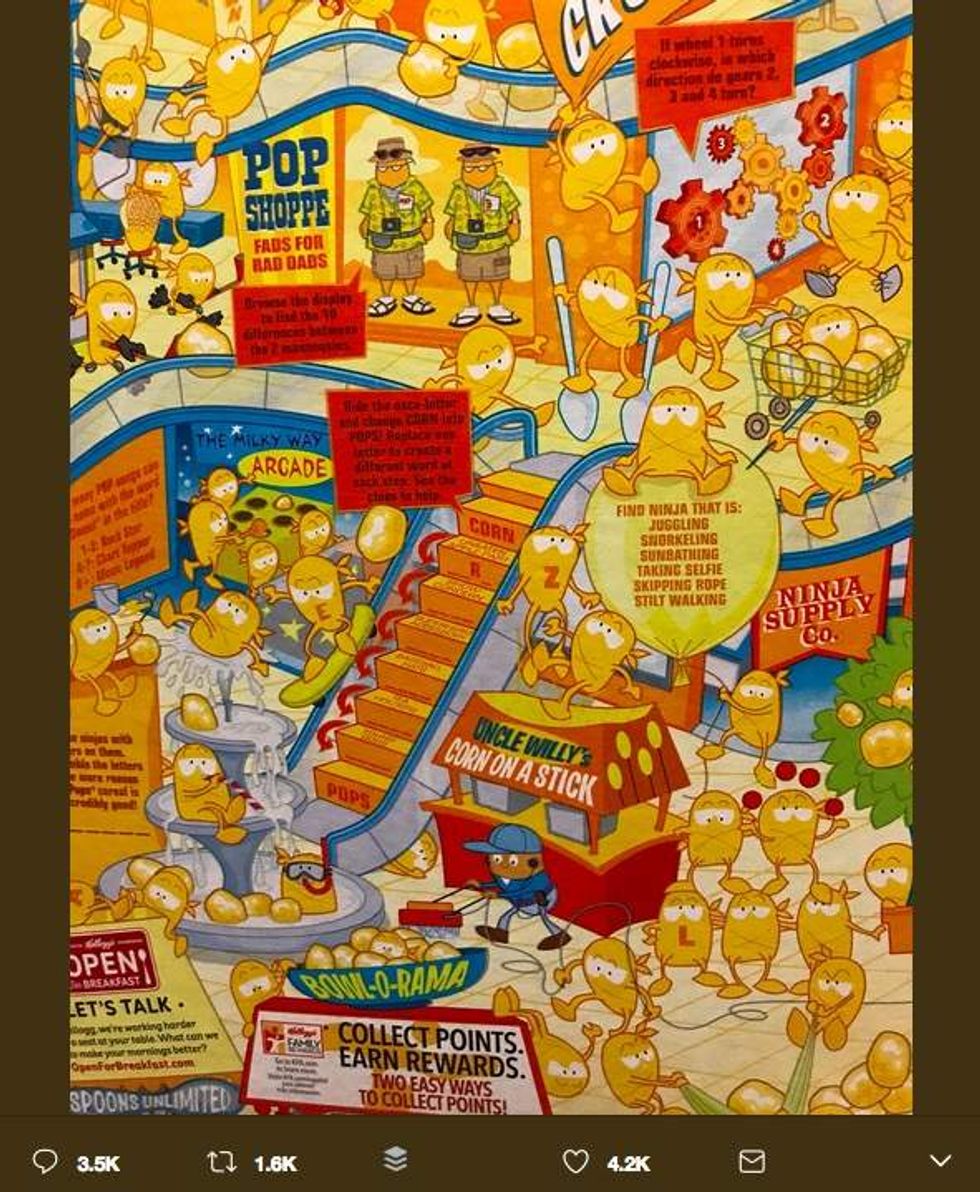 Image source: Twitter
But Kellogg's tweeted Ahmed back just over five hours later and apologized for the imagery and said it would be corrected.
The corporate giant added that it's "committed to diversity & inclusion. We did not intend to offend — we apologize. The artwork is updated & will be in stores soon."
Ahmed answered that he "genuinely appreciate[s] the rapid response." Later that night, he tweeted "today in tiny victories" with an observation that he "used the computer in my pocket to get a cereal company to make their boxes less racist."
Comments on Ahmed's post ranged from those who supported his take on the issue to those who ripped him for it.
One commenter noted "the fact that the one and only dark character is the janitor is implying that only minorities are janitors."
"What's wrong?" another commenter asked. "Is being a janitor a bad thing? Or is it that the dark pop is the only one wearing clothes and with a job?"
Others blasted Kellogg's for apologizing: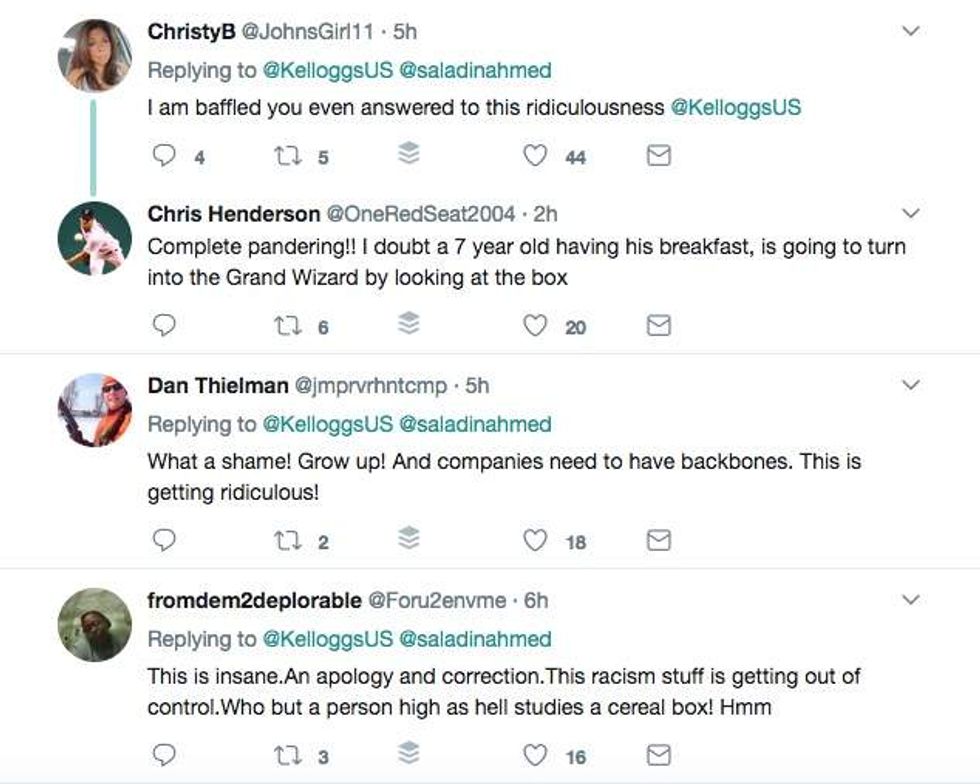 Image source: Twitter
"CBS This Morning" co-host Gayle King noted after a Thursday segment on the issue, "I wonder who was in the room when they make that decision? Because they have many images on that box, and that's the one that they chose."