What went down?
Two hooded men entered a southern California liquor store with their faces partially covered Monday night in what police told the Whittier Daily News was an attempted robbery.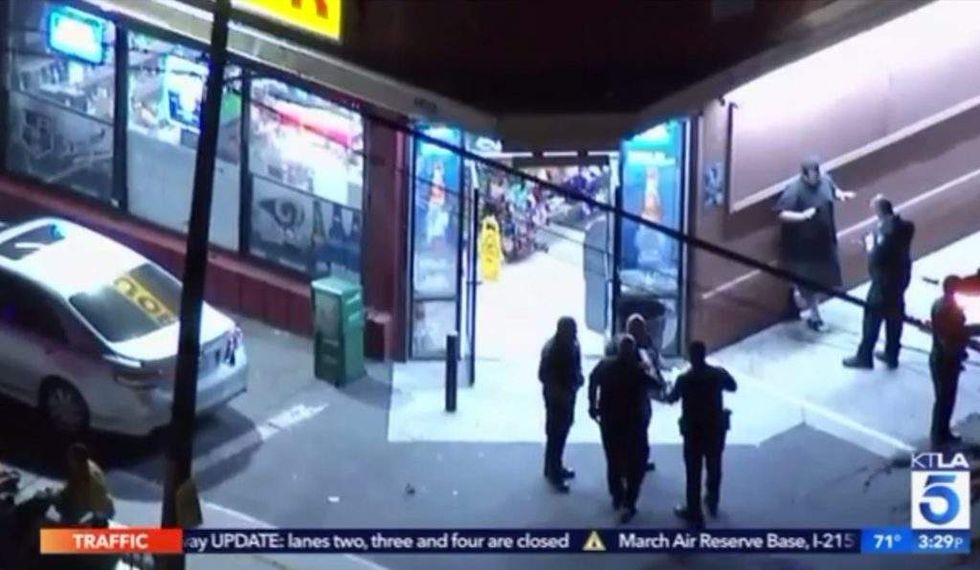 Image source: KTLA-TV video screenshot
The clerk inside the Whittier store told police he saw at least one man armed with a handgun, police added to the paper.
Then the clerk pulled out his own handgun, the Daily News said.
"There was an exchange of gunfire," Whittier police spokesman Officer John Scoggins told the paper, adding he doesn't know if the suspects said anything before the shooting.
The clerk fatally shot one of the hooded men, the Daily News reported. He died in the store, Scoggins told the paper.
The other hooded man ran off, Scoggins added to the Daily News.
The clerk wasn't injured, Whittier police Sgt. Willie Lawson told the paper.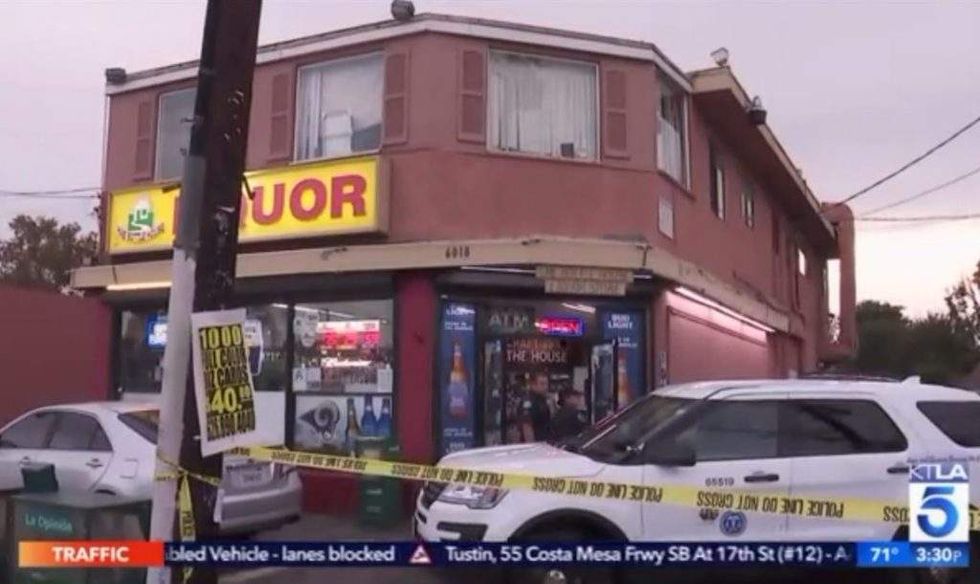 Image source: KTLA-TV video screenshot
Scoggins told the Daily News officers haven't recovered the suspected robbers' gun, but there was evidence they fired a weapon.
The dead man hasn't been identified but was described as a black and between 25 and 35 years old, coroner spokesman Ed Winter told the paper.
Police described the man who fled the scene as a black, about 6 feet tall, weighing between 160 to 180 pounds and wearing a dark-colored hooded sweatshirt with a bandana or other material partially covering his face, the Daily News said.
How did locals react?
"I'm so thankful that [the clerk] reacted as quick as he did, because had he not, who knows? It could have really gone sour," Valerie Villaneda, who lives above the liquor store, told KTLA-TV.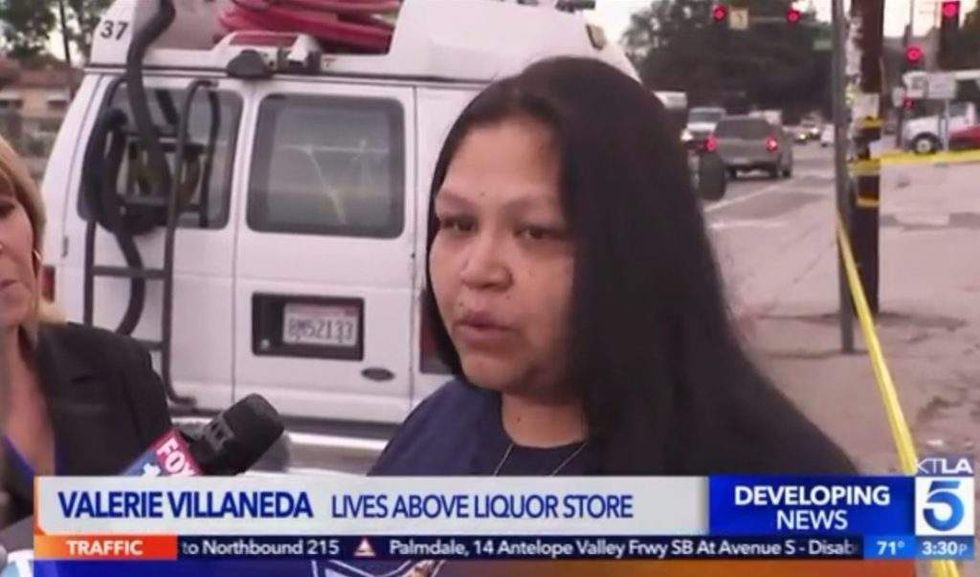 Image source: KTLA-TV video screenshot
"It might deter crime if more store owners carried guns," Jessie Maddox told the station. "They'd think twice about robbing the store."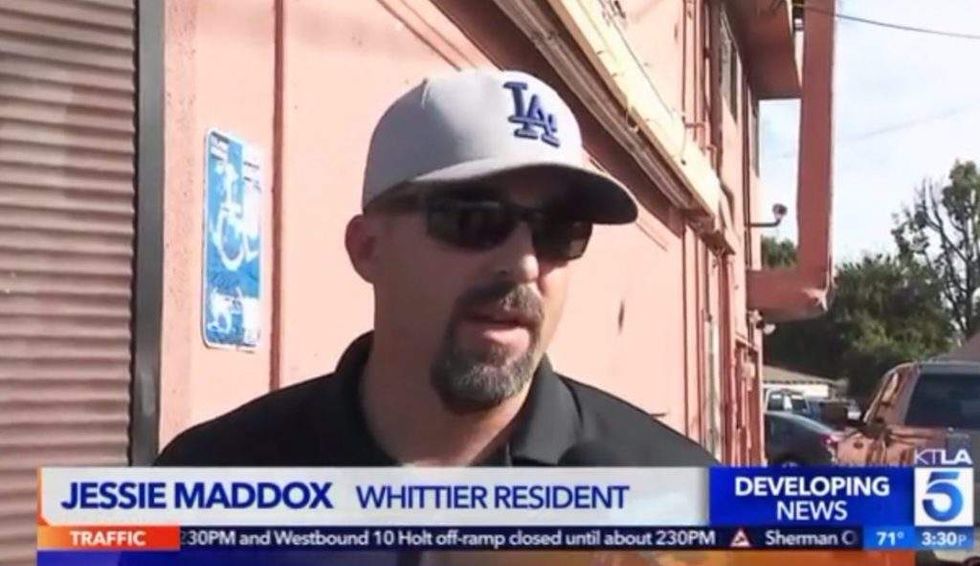 Image source: KTLA-TV video screenshot
The clerk was alone at the time of the incident, KTLA reported, adding that the store is family owned and has been robbed in the past.