What went down?
A mother and father were tucking their three kids into bed just after 7 p.m. Tuesday when they heard a loud bang at the front door, police told KTVT-TV.
The family's home in Fort Worth, Texas, is in a wooded area at the end of a dirt road several hundred yards long, the station said — which made the situation even scarier.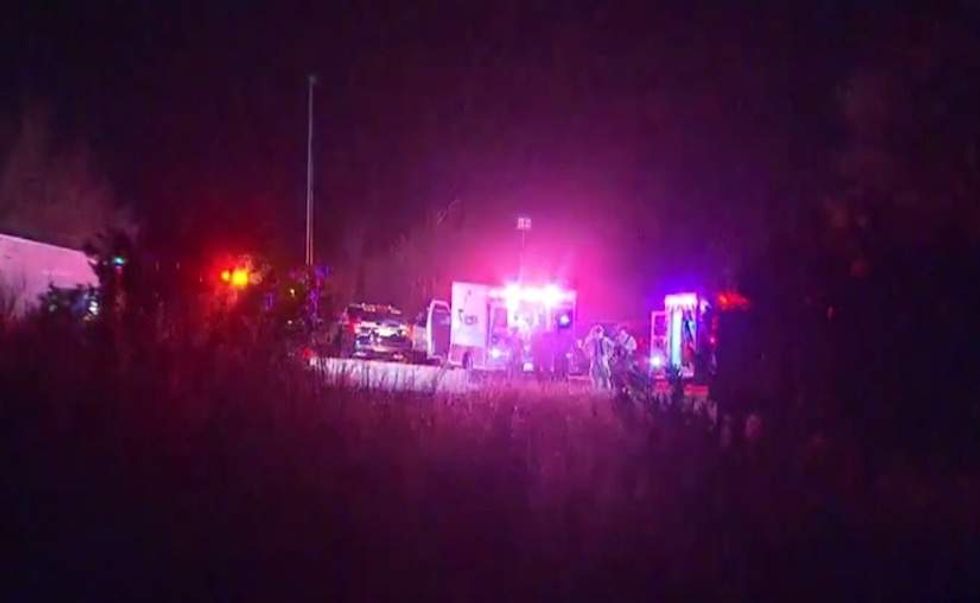 Image source: KTVT-TV video screenshot
Turns out the bang was an intruder kicking in the front door, police said.
Police said the father grabbed a rifle and called 911, the station reported.
While the father was on the phone with a police dispatcher, police told KTVT the knife-wielding intruder made threats against the family, trashed household items and tried running toward a room.
At that point the father fired one round from his rifle, killing the intruder at the scene, the station reported.
The father suffered a stab wound from the intruder, was taken to a hospital and is expected to be OK, KTVT said.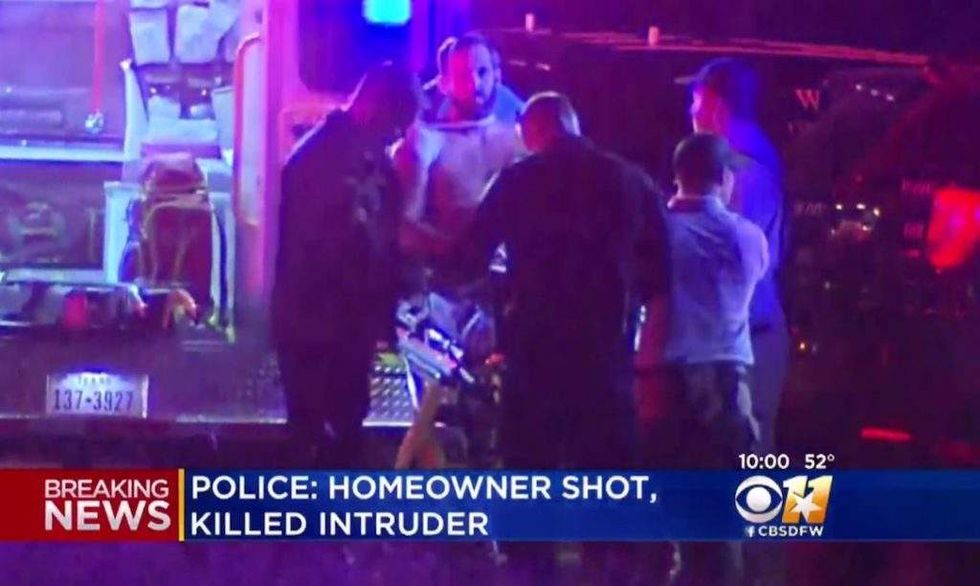 Image source: KTVT-TV video screenshot
The rest of the family members were shaken up but otherwise unharmed, the station said.
Investigators are looking into why the unnamed intruder targeted the home, KTVT reported.
TheBlaze on Wednesday asked police about what type of rifle the homeowner reportedly used — as well as the identity and motive of the suspect — but police told TheBlaze they aren't yet releasing that information.