A popular doughnut shop in Maine came under fire over its holiday charity drive for a needy local family — all because it asked the Salvation Army to connect the shop with children who could use warm clothing and presents.
The Holy Donut in Portland noted on its Facebook page that it asked the Salvation Army to provide kids' ages and sizes. The shop added that it asked customers to contribute in exchange for free doughnuts or a Holy Donut T-shirt and that it figured the whole thing "would be fun and feel great."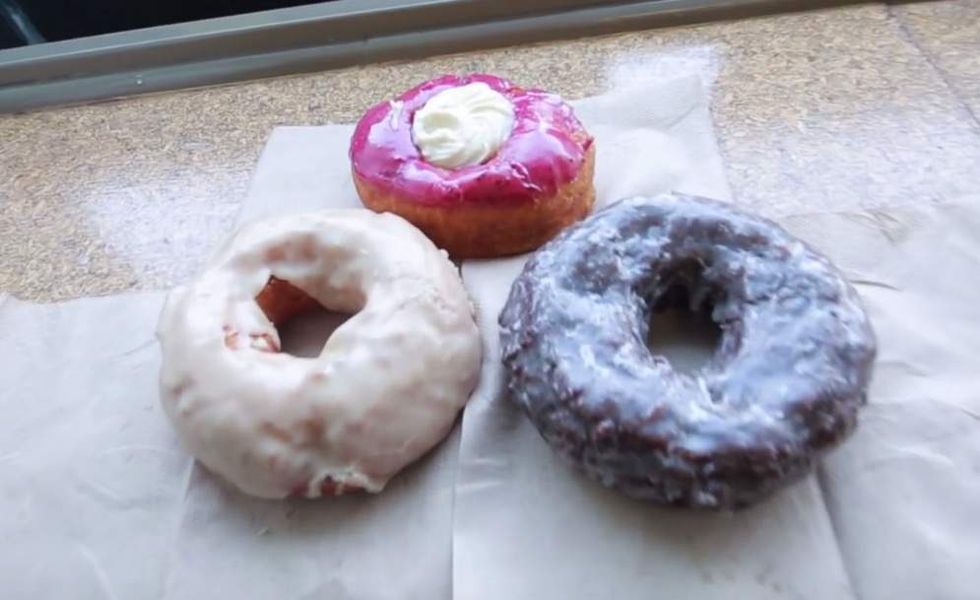 Image source: YouTube screenshot
Not so much.
"When we posted this gift drive on social media, many people alerted us that there are allegations that Salvation Army discriminates against the LGBT community," the post continued.
Indeed, commenters wrote that the Salvation Army has a "history of turning away LGBT people and supporting anti-LGBT laws" and engages in "active homophobia."
But the Salvation Army's website statement says such discrimination allegations are false and that "we do not pick and choose who we serve based on religion, sexual orientation or any other factor."
As it happens, the whole rigmarole was news to the staff at the Holy Dunut, which not surprisingly spends more time on creations like Dark Chocolate Sea Salt, Bacon Cheddar Filled and Allen's Coffee Brandy: "It never would have crossed our mind to even look into that," its Facebook post continued.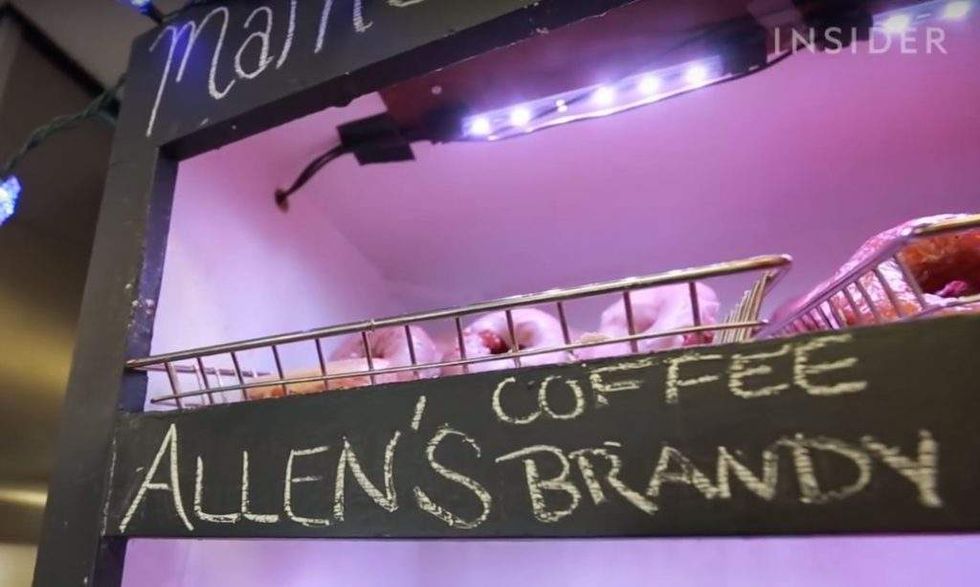 Image source: YouTube screenshot
"We do not support the Salvation Army or consider them our 'partner' for this project, they simply linked us to a needy family," the shop added. "People have suggested that we 'pretend' not to know of the Salvation Army's reputation. We have nothing to gain here, we just wanted to help a family in need. It seems we have offended people which obviously we regret and that was not our intention in a holiday gift drive."
Nevertheless, one commenter accused the Holy Donut of being defensive "instead of just saying, 'okay. i'm listening. i get it. next time i'll do better'" and that it should be "taking responsibility" and recognize that in the future it should "probably choose an organization that cares about ALL of the families that need help."
As back-and-forth comments poured in, the Holy Donut posted a contrite follow-up message Tuesday, saying it "made several oversights and mistakes" and "did a poor job in doing our due diligence in choosing the vehicle to help a needy family and we only made matters worse in the way we handled the aftermath once we were made aware of the polarizing controversy surrounding the Salvation Army."
The Holy Donut also said it would take down its follow-up post should it "turn into another thread filled with hurtful sentiments." And it appears both Facebook posts were removed Wednesday.
This writer's perspective
This controversy isn't so surprising in a culture filled with social justice warriors who converge like sharks in a feeding frenzy after detecting a drop of blood in the water — and this time it's the mere reference to an organization such as the Salvation Army.
It's also a bit disappointing to read the Holy Donut's response, which essentially throws the Salvation Army under the bus to appease a few offended customers. Remember, the Salvation Army didn't approach the doughnut shop about a charity drive — the doughnut shop approached the Salvation Army.
And apparently all the Salvation Army did was provide a few names of kids in need. That's it.
What's next on the left-wing list of offensive actions? You witness a terrible car accident in front of a church, you run inside to ask the staff for help, they come running out with you to rescue the injured — and then later you're criticized because you dared associate with hateful Christians whose biblical beliefs are an affront to decent humans? What were you thinking?
Then you meekly utter, "Okay. I'm listening. I get it. Next time I'll do better."
That might sound far-fetched, but that's essentially what this latest attack amounts to.
And be ye warned yet again: You'd better double- and triple-check every incidental, innocent move you make here in the land of the free and the home of the brave, otherwise you might get sniffed out by the social justice police and forced into penance to save your skin.
This story has been updated.