Despite widespread ridicule over colleges offering salves for their students' frayed nerves — such as eliminating stressful book fines, letting students choose their own grades, Play-doh therapy and therapy dogs — the coddling apparently is continuing apace.
Enter the llamas. Therapy llamas, to be exact.
The Wellness department at the University of South Florida trotted out llamas in late November so students could experience the "beneficial effects" of petting them — one of the upsides being stress management.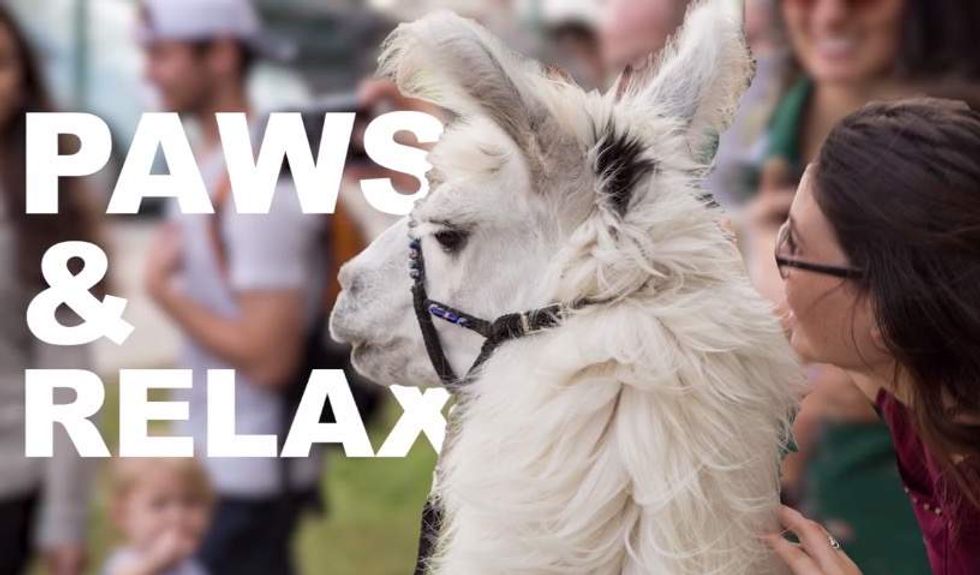 Image source: Facebook video screenshot
The library at Radford University in Virginia hosted a "Stress Buster" day last Wednesday featuring llamas and "bunnies too":
Not content only with providing animal companionship, the day also featured free chair massages, snacks, crafts and button-making:
And that brings us to the University of California, Berkeley, which featured its own "pet a llama" event for students last Monday:
You know, to help "ease finals drama":
This writer's perspective
Beyond the overall silliness, particularly at an elite school like Berkeley, one also has to ask: Where were the black-clad Antifa protesters — and why oh why weren't they railing against such blatant llama exploitation and appropriation?
Those llamas have rights, too, you know.
(H/T: Campus Reform)