New York City police commissioner James O'Neill is depicted as a kneeling prisoner dressed in an orange robe next to a black-clad terrorist in a propaganda poster for the Islamic State.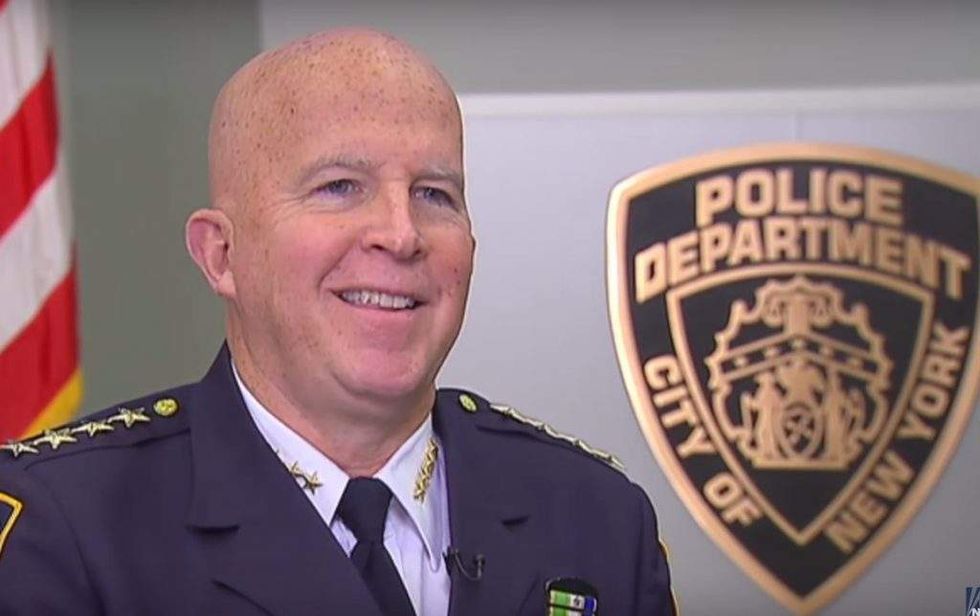 James O'Neill (Image source: YouTube screenshot)
The poster also depicts a New York City background and uses the caption, "A message signed with blood to the nation of [the] cross. We will do more Ops in your land, until the final hour and we will burn you with the flames of war which you started in Iraq, Yemen, Libya, Syria and Afghan. Just you wait, we are waiting too..."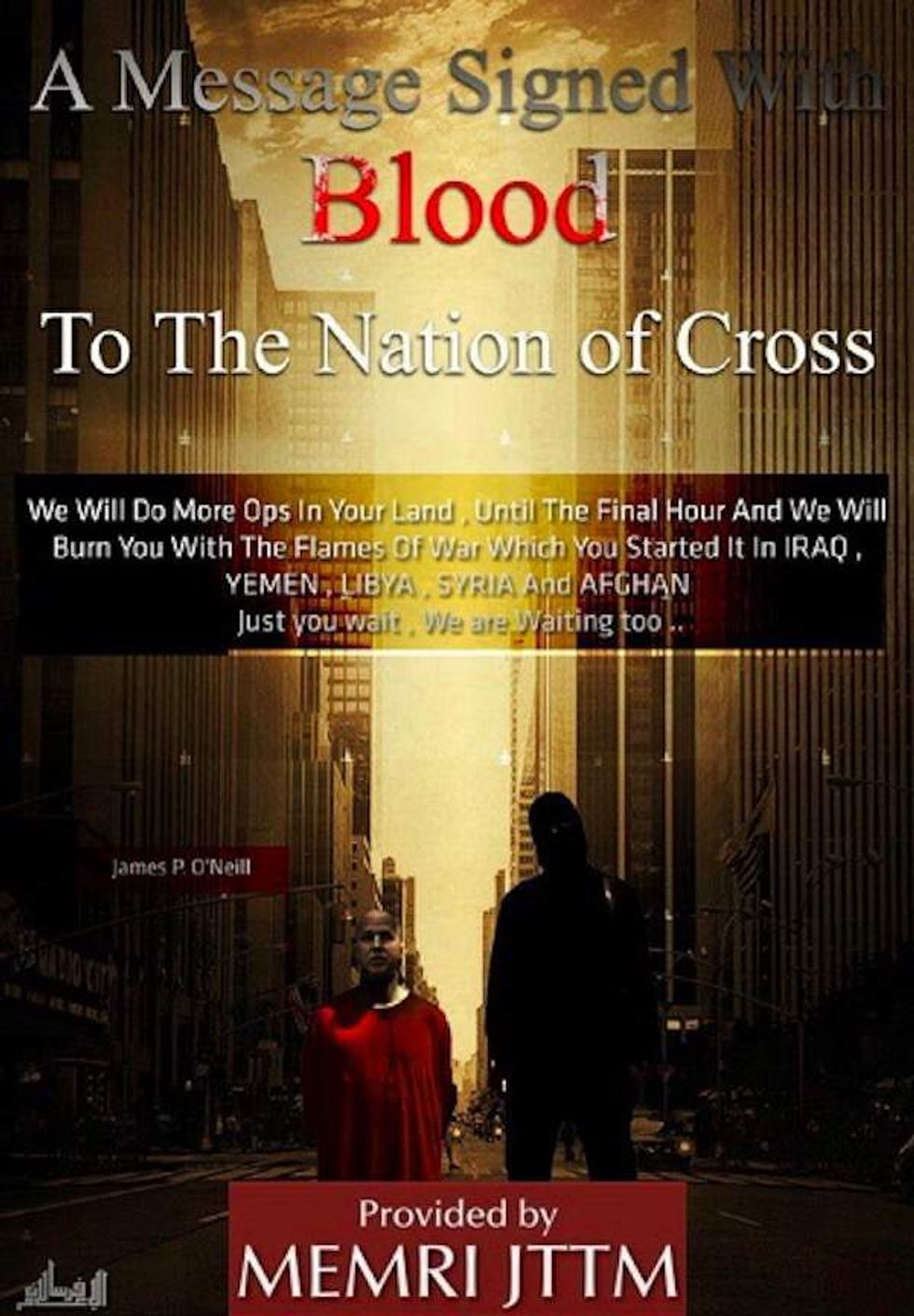 Image source: MEMRI, used by permission
MEMRI — the Middle East Media Research Institute — said pro-ISIS media outlet Fursan released the poster Wednesday. MEMRI added that the black-clad jihadist is armed with a knife.
The depicted image is similar to those posted online of terrorists standing above orange-robed prisoners about to face beheadings.
The NYPD told the New York Daily News on Thursday that they've seen the poster but are "not taking it too seriously."
Deputy Commissioner Stephen Davis, the NYPD's top spokesman, told the paper that the poster is "part of their propaganda which periodically names people as targets."
The image also comes on the heels of recent terror attacks in Manhattan: