R&B singer Ginuwine — a cast member in the TV series "Celebrity Big Brother UK" — was ripped by some on social media after rejecting the advances of a fellow cast member who's a transgender woman.
India Willoughby — a journalist — was sitting next to Ginuwine on a couch and lamenting that "a lot of guys wouldn't go out with somebody like me, even though I'm a woman."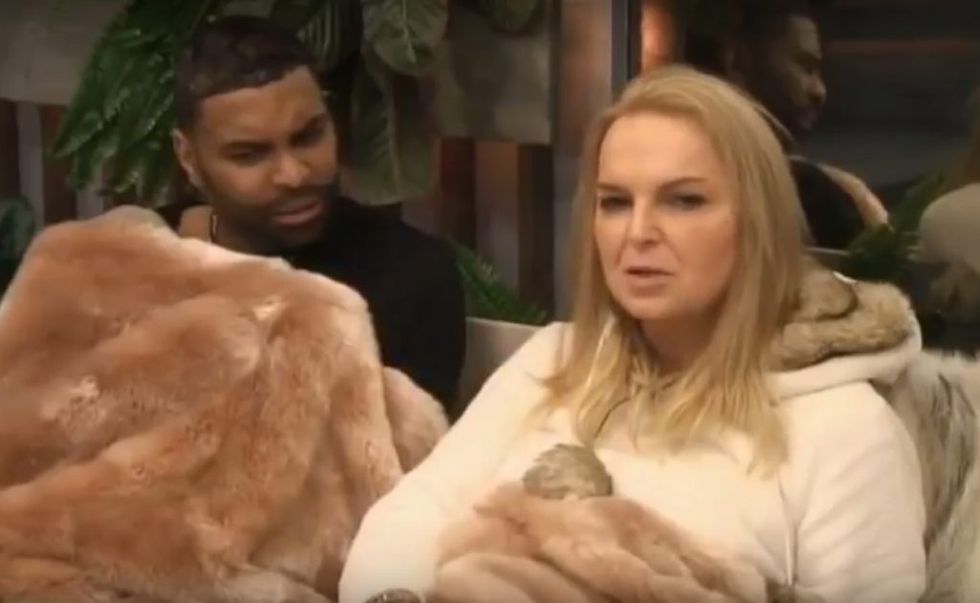 Image source: YouTube screenshot
Another cast member seemed to agree, pointing to "fragile masculinity" as the reason why straight men don't get involved with transgender women.
Ginuwine jumped into the conversation, saying that it's a personal choice and that he "would choose not to" be with transgender women.
Willoughby then called out the singer: "You would go out with a woman?"
"Yes, of course," Ginuwine replied.
"But you wouldn't go out with a transsexual woman," Willoughby pressed.
"No," the singer answered.
Soon Willoughby broke it all down, noting that Ginuwine "wouldn't feel comfortable going out with me" and that "I'm not gay."
"I've tried to date," Willoughby continued, adding that "guys have chatted me up not knowing my past, but then as soon as they find out — whoa."
The transgender journalist then declared to Ginuwine that "I'm a woman, right? Forget about any 'Ts' or anything in front of it. I'm just a woman, OK? So on that score you would date me, wouldn't you?"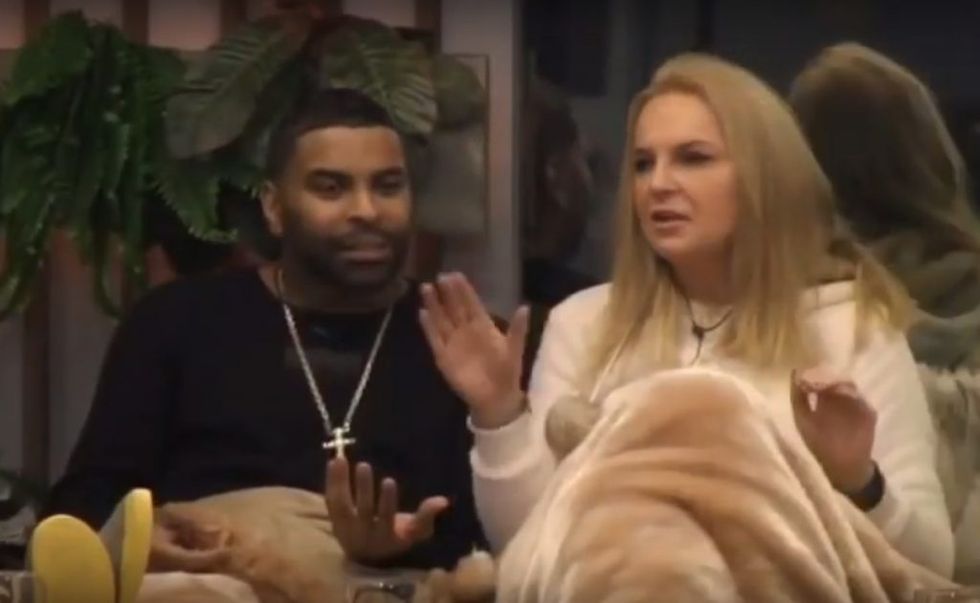 Image source: YouTube screenshot
Ginuwine was clearly growing uncomfortable: "Not if you told me you was trans—"
"No, no," Willoughby replied. "I'm not telling you I'm trans. I'm a woman. So you would date me then?"
The transgender celeb then began hugging Ginuwine's neck and pulling him close before saying, "I just want a kiss."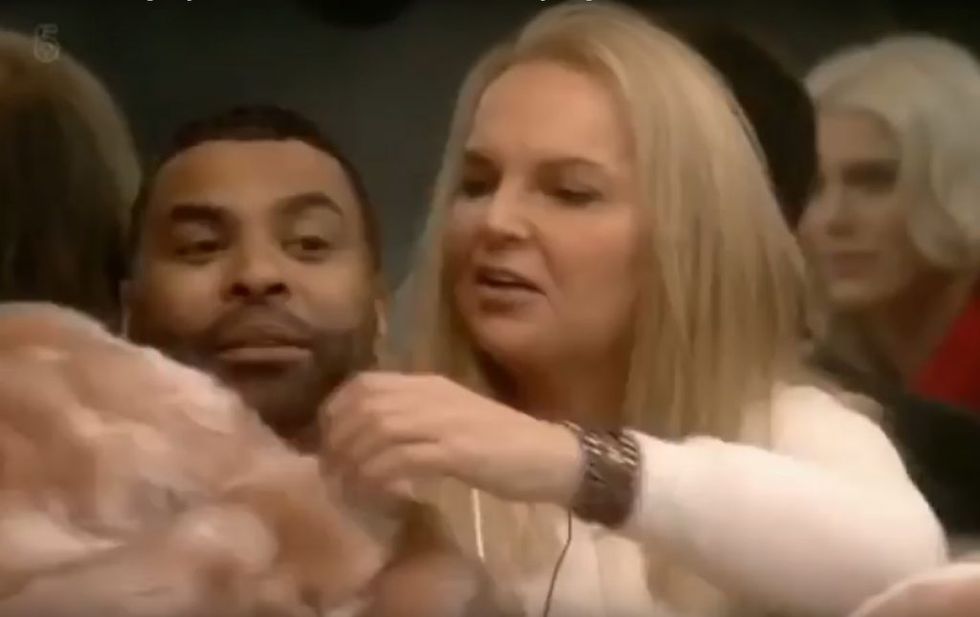 Image source: YouTube screenshot
And that was it. The singer laughed, pulled away, and Willoughby looked thoroughly frustrated.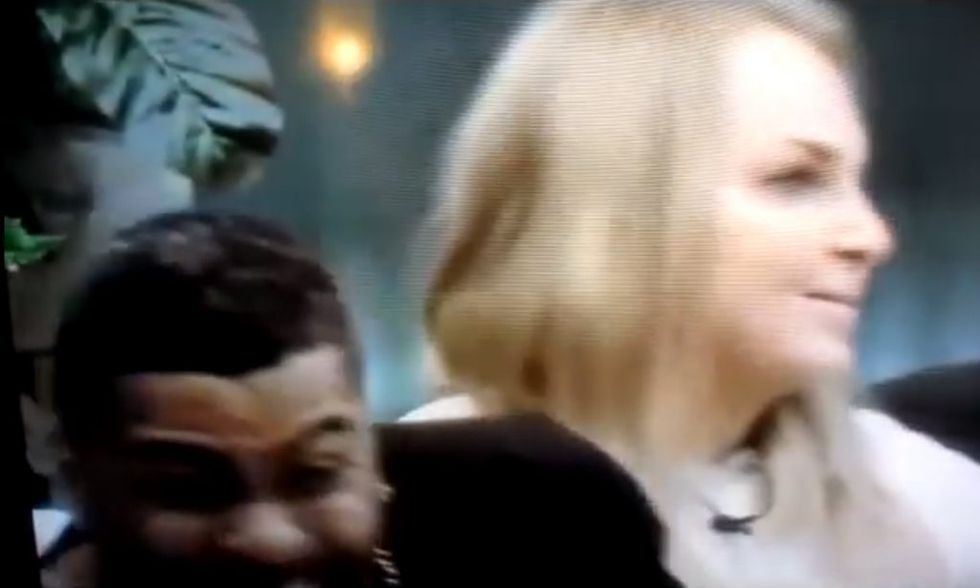 Image source: YouTube screenshot
"I think all the unspoken things that you can read into both of those responses there illustrate my case one hundred percent," Willoughby said.
Here's the clip:
How did people react on social media?
While it appears the vast majority of folks who weighed in on this incident defended Ginuwine's freedom of choice, others weren't so accepting of his preference.
One apparent activist on Twitter called Ginuwine "transphobic," adding that the singer "has an irrational fear of transgender women" and that "this is not rocket science."
Another Twitter user noted that "TRANSWOMEN ARE WOMEN TOO. Ginuwine was asked if he would date a woman. That should apply to transwomen too. They're are women. PERIOD. Can't believe people are so close minded."
Yet another called Ginuwine's actions "transphobia" and "I'm tired of them saying that it isn't. If you say you won't date someone because they're trans but you would date them if you didn't know, IT IS TRANSPHOBIA."
This writer's perspective
Transgender activists have been pushing an agenda for quite some time that says men can live as women, and women can live as men — that is, if you're still tethered to that whole outmoded, outdated "binary" supposition about gender. Society, in turn, has been commanded to accept that agenda or else.
But lately — Willoughby is certainly not the first example — there has been another transgender push which says non-transgender people should be willing to get involved romantically with transgender people. And if they aren't willing, they're chastised as "transphobic" and worse.
It's one thing to live and let live. It's quite another to criticize a non-transgender, straight man like Ginuwine for rebuffing the sexual advances of a transgender woman.
And if those in the transgender community who persist with such demands and criticisms believe the objects of their desires will soon be shamed into their way of thinking, they're likely in for a long wait.
(H/T: Louder With Crowder)