Attendees of a San Diego public viewing party for Republican President Donald Trump's State of the Union address were encouraged to throw shoes at the TV screen "whenever you feel Trump disses you or your community," KNBC-TV reported.
And the wait wasn't long at the gathering in Barrio Logan, the station said — the shoes and sandals were being hurled at Trump's image as soon as he walked in the room.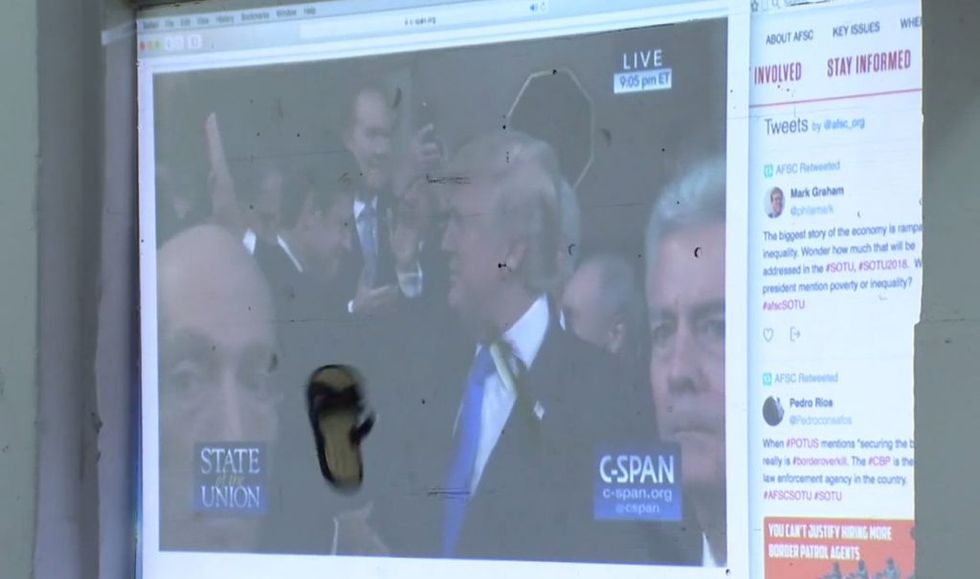 Image source: KNBC-TV video screenshot
Called Noche de Chanclazos — or night of flip-flops — the act of footwear tossing is a sign of disagreement or anger, KNBC reported. The American Friends Service Committee U.S.-Mexico Border Program in San Diego — an immigrants' rights group — organized the event.
"I feel the current discrimination has been disrespectful to the community that I work in, to the community I live in," Hilltop High School teacher Louise Williamson told the station. "I just feel insulted by what's happened, and I felt I needed the therapy of coming here tonight."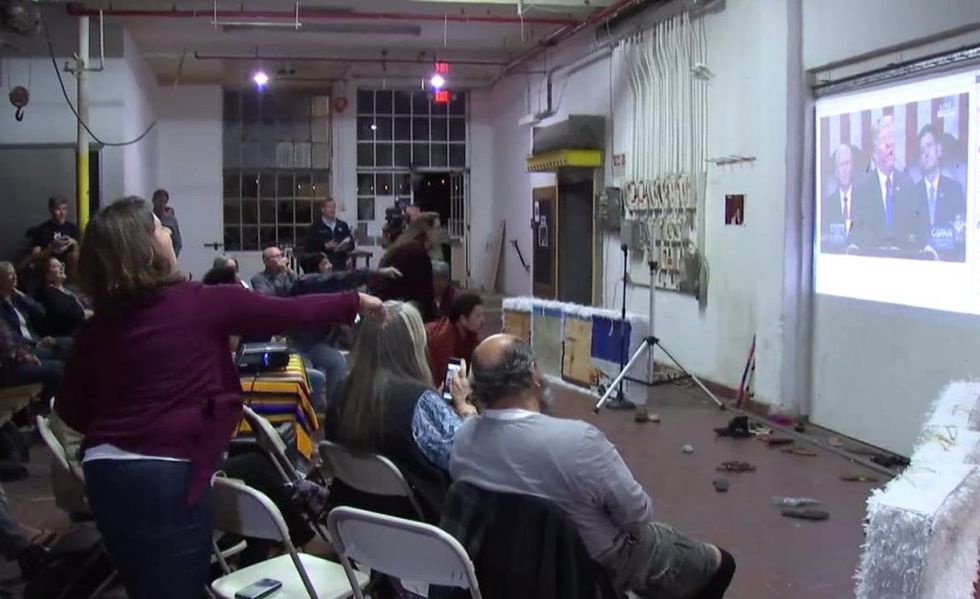 Image source: KNBC-TV video screenshot
Pedro Rios, director of the American Friends Service Committee, added to KNBC that "we wanted to do an event that was comedic in nature but at the same time responded to the serious questions that were being presented in the address."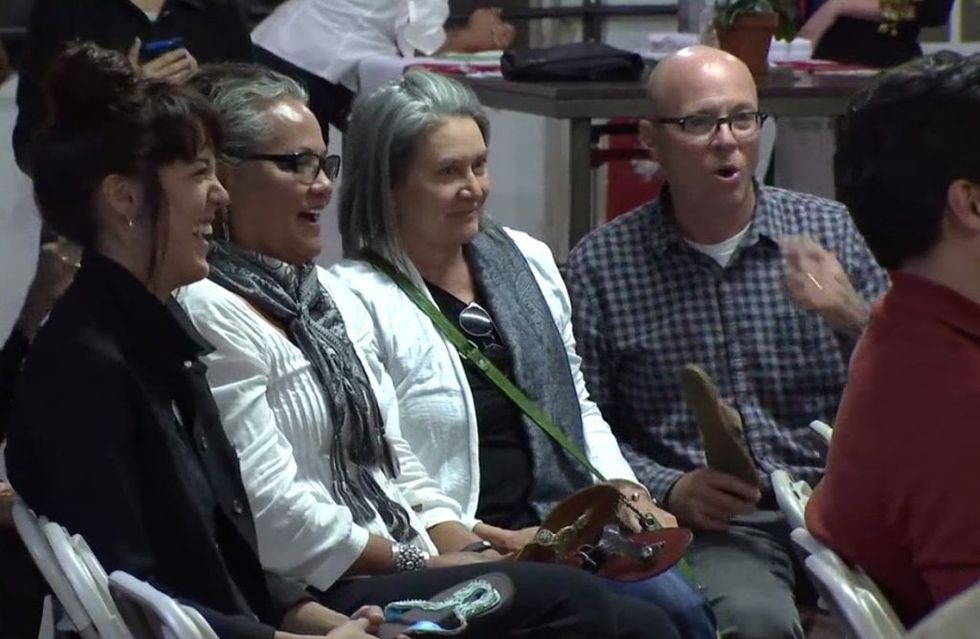 Image source: KNBC-TV video screenshot
Rios told the station that the group also planned to break eight pinatas to symbolize the eight border wall prototypes built along the U.S.-Mexico border south of San Diego: "It's a cathartic experience."
This was in San Diego, right by the border.

I wonder if any of these shoe throwing Trump haters are illegals @ICEgov pic.twitter.com/LzZiBO0TW9

— Andrew Meyer (@TheAndrewMeyer) January 31, 2018
(H/T: Truth Revolt)