The Florida House overwhelmingly passed a bill Wednesday requiring all public schools to post "In God We Trust" in a "conspicuous place," the Tampa Bay Times reported.
The bill's sponsor, Rep. Kimberly Daniels (D), runs a ministry and said displaying the phrase — the state motto — is needed in the wake of last week's deadly mass shooting at Marjory Stoneman Douglas High School in Parkland, the paper reported.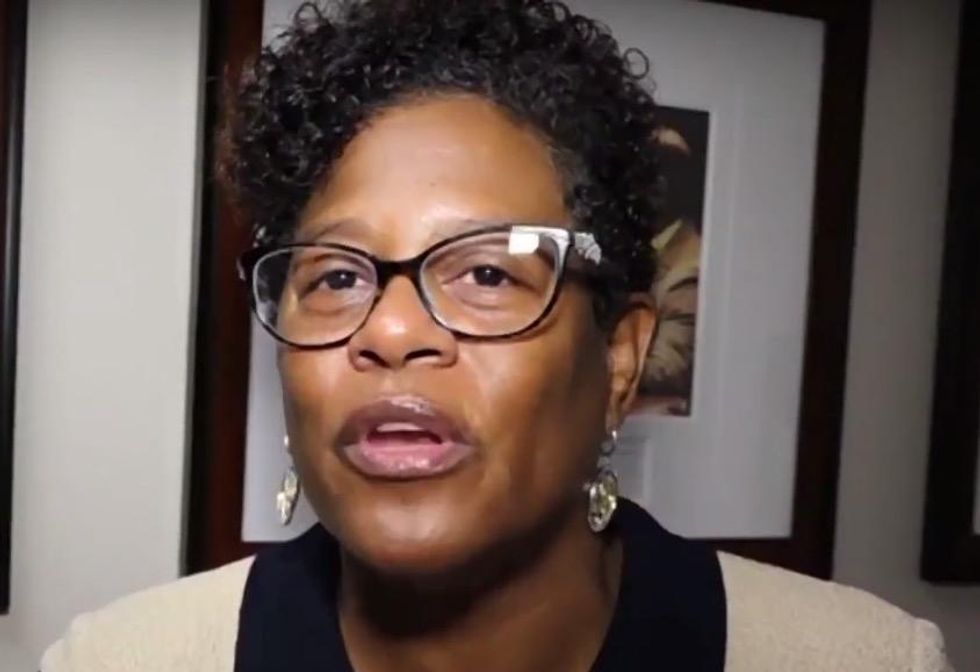 Florida state Rep. Kimberly Daniels (Image source: YouTube screenshot)
"He is not a Republican or a Democrat. He is not black or white," Daniels said, according to the Times. "He is the light, and our schools need light in them like never before."
What issues besides guns does Daniels believe needs attention?
While she said Florida still needs to deal with "gun issues," Daniels added that "the real thing that needs to be addressed are issues of the heart," the paper said.
Daniels noted video games that encourage kids to play the part of virtual assassins, the Times reported, and said our troubled world must look for answers beyond politics.
"We cannot put God in a closet when the issues we face are bigger than us," she added to her colleagues, urging them to support her measure, the paper said.
What happened after the bill passed the House?
The bill passed 97-10, the Times reported, adding that a standing ovation followed.
But WKMG-TV said it's not clear if the bill will pass the state Legislature, as the Florida Senate has not heard the bill this session.