UPDATE 3:13 p.m. ET: Texas Wesleyan University on Thursday fired head baseball coach Mike Jeffcoat over his email to a Colorado high school player saying the college team wasn't recruiting players from his state because they've "had trouble passing our drug test," the Dallas Morning News reported.
Original story below
Texas Wesleyan University's head baseball coach emailed a Colorado high school player saying the college team doesn't recruit prospects from his state because they've "had trouble passing our drug test."
Coach Mike Jeffcoat — a former major league pitcher — sent the email to Gavin Bell, a senior at Cherokee Trail High School in Aurora, KCNC-TV reported. Bell initially emailed Jeffcoat for insight on Texas Wesleyan's recruitment process, the station said.
"Thanks for the interest in our program," Jeffcoat wrote back. "Unfortunately, we are not recruiting players from the state of Colorado. In the past, players have had trouble passing our drug test. We have made a decision to not take a chance on student-athletes from your state. You can thank your liberal politicians. Best of luck wherever you decide to play."
Lol THIS really happened. Smh. https://t.co/bF9ywQw15d

— Darren McKee (@Darren McKee) 1519856825.0
Jeffcoat's response presumably was in reference to Colorado allowing recreational marijuana use — a law that's been in effect since 2014.
Texas Wesleyan Vice President John Veilleux said the Fort Worth, Texas, school was "definitely aware" of Jeffcoat's email, ESPN reported.
"The comments he made are in no way a reflection of Texas Wesleyan University, its values or its recruiting practices," Veilleux noted, the outlet said. "This is a personnel matter and it is currently under investigation. We follow due process here. It is our university policy to not discuss personnel matters."
What did the player who received the email have to say?
"That's not what I'm about," Bell told KCNC regarding to the email's drug references. "I'm about playing baseball and getting good grades in school."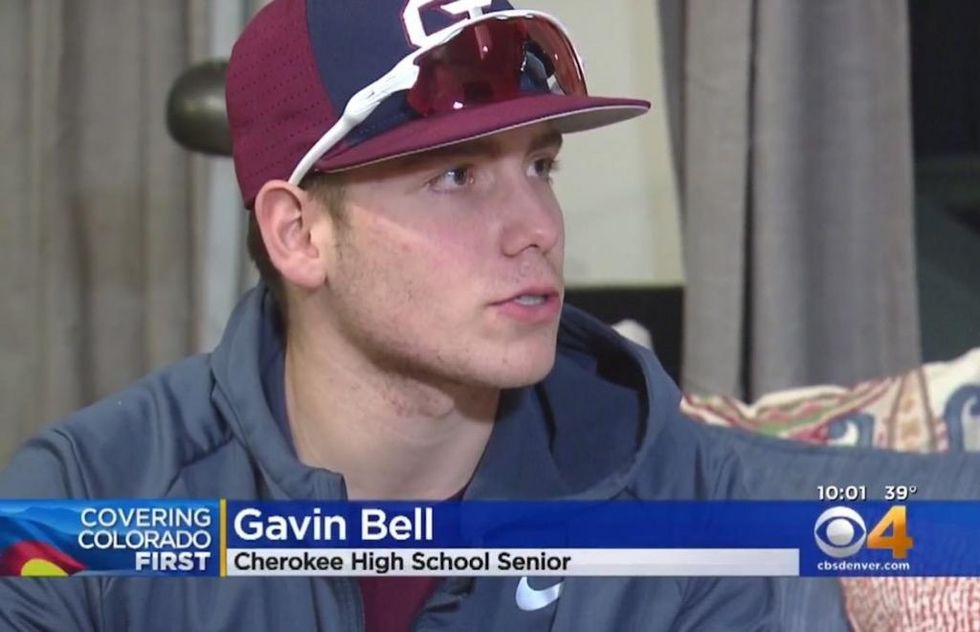 Image source: KCNC-TV video screenshot
After Bell received Jeffcoat's email, he shared it with his teacher and coaches — and one of them shared it publicly, the station said.
"My intention really wasn't to do anything to hurt anybody or get anybody fired," Bell added to KCNC. "It was just me talking to my coaches and my loved ones like, 'What do I do with it?'"
As for Colorado's marijuana law, Bell told the station, "Back then, I wasn't even 18 to have any say in this, and now it's being brought upon me."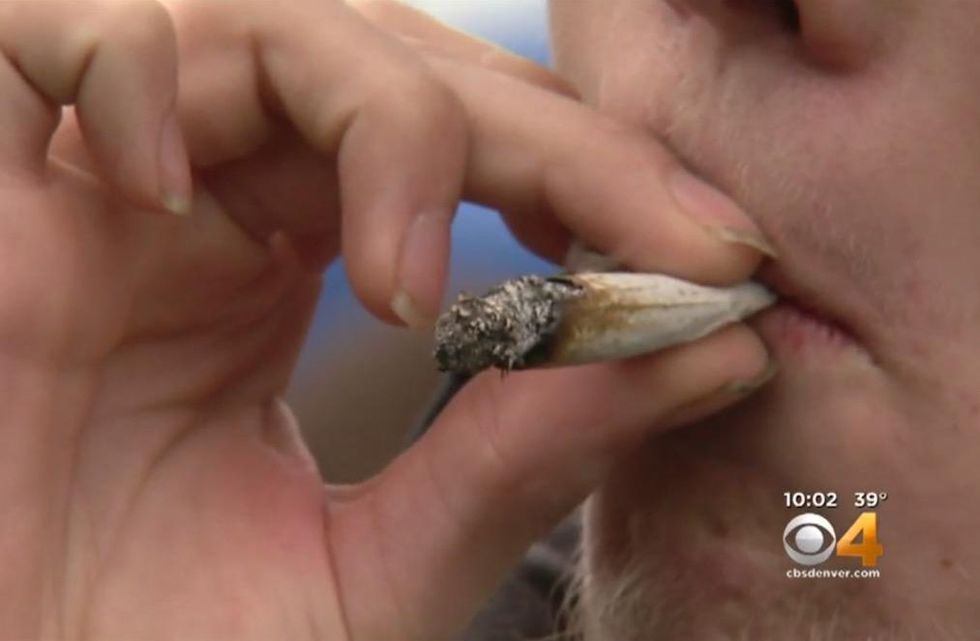 Image source: KCNC-TV video screenshot
What do we know about the Texas Wesleyan coach?
Jeffcoat was hired by Texas Wesleyan in 2002 and spent 10 seasons in the majors, including six with the Texas Rangers, before retiring after the 1994 season, ESPN reported. He is the program's all-time leader in wins with a 529-358-1 record. He has led the program to the NAIA National Championship Opening Round tournament eight times.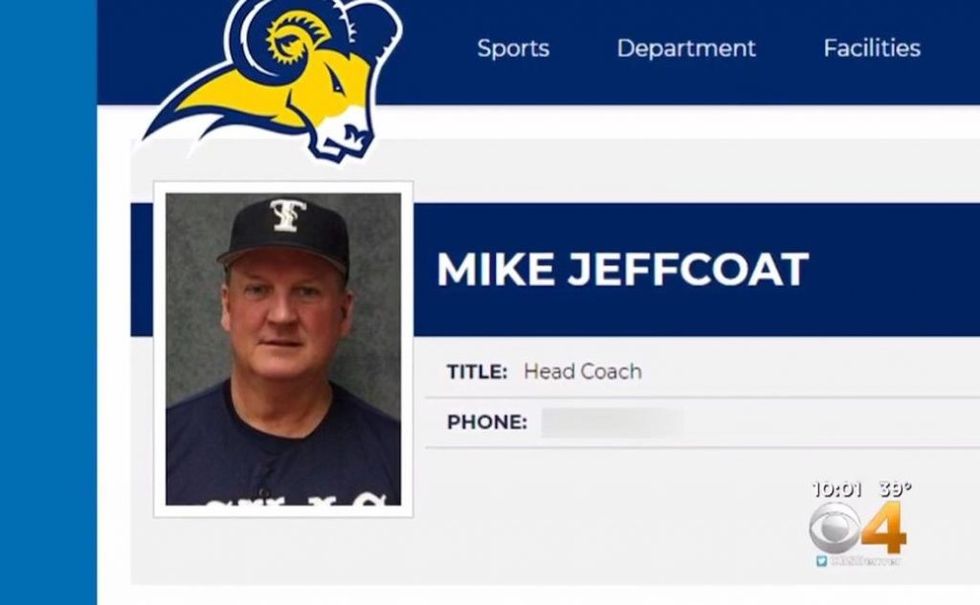 Image source: KCNC-TV video screenshot
What did a former coach of Bell's have to say?
The student's former high school baseball coach Allan Dyer had Jeffcoat's email sent to him, the Houston Chronicle reported, and he said it "shocked" him.
"I've never seen a coach send an email like that to a kid," Dyer told the Chronicle. "I was kind of shocked a coach would connect a political issue to a kid. ... It just made no sense. The student has not been in trouble one time at our school."
How did an ESPN commentator respond?
ESPN's Stephen A. Smith said Jeffcoat "should be suspended immediately, and I would strongly consider relieving him of his duties at Texas Wesleyan for his comments."
This story has been updated.