A homeowner in Jacksonville, Florida, told police a pair of armed men forced their way into his house Monday afternoon, WJAX-TV reported.
Worse still, they stuck a gun in his face and backed him into his living room, the homeowner told the station.
But the tables soon turned on the crooks.
Turns out the homeowner had a .380 in his pocket, WJAX noted in an additional report, and he quickly put his own gun to use: "I shot him once," the homeowner told the station.
And then the homeowner retrieved his Glock, WJAX reported.
"I got my other gun, and said, 'I got a big gun now,'" he told the station.
Apparently the intruders got the message, as the homeowner told WJAX they promptly fled his residence from a second-story window.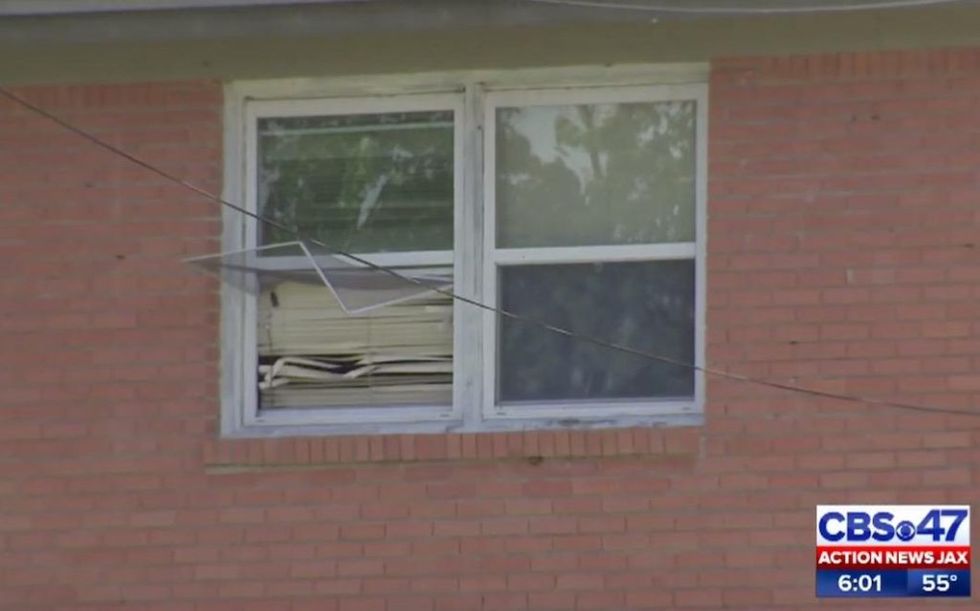 Image source: WJAX-TV video screenshot
"They were motivated to get away," Mike Johnson of the Jacksonville Sheriff's Office added to WJAX.
Matthew Austin told the station he happened upon one of the men but had no idea he was a home invasion suspect: "I was trying to tell him to stay still because of the shrapnel in him, but he didn't listen very well."
The suspect was taken to a hospital, the station reported, adding that the other suspect is still on the run.
How did the homeowner sum up the afternoon's events?
"They messed with the wrong house," he told WJAX.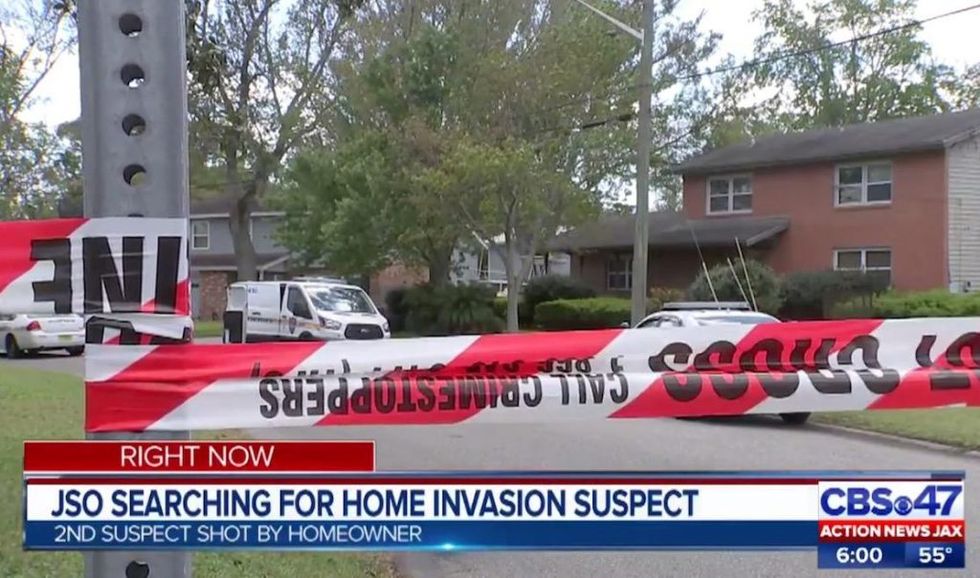 Image source: WJAX-TV video screenshot
Location, location, location...
Perhaps the crooks should have known better when they targeted this particular address.
The station said the armed homeowner lives on Thumper Street.