A whopping 86 percent of college presidents said "perception of liberal political bias" on campus is among several factors "most responsible for declining public support," Inside Higher Ed reported, citing a survey it recently conducted with Gallup.
The outlet added that "the damage is likely greatest among Republican voters, as recent polls have shown that group is most likely to have lost more faith in higher education."
What else did the survey find?
Indeed, the survey found that over 75 percent of college presidents said they're concerned about Republicans' increasing skepticism, despite 71 percent who disagreed that "Republican doubts about higher education are justified."

In response to the statement "classrooms on my campus are as welcoming to conservative students as they are to liberal students," 62 percent of college presidents strongly agreed (30 percent) or agreed (32 percent), the survey found.

In contrast, 16 percent of respondents disagreed with the statement and 22 percent were neutral.

As to the notion that colleges are "intolerant of conservative views," 49 percent of college presidents disagreed while a third (32 percent) agreed.

Slightly more than half of college presidents agreed that the 2016 election "exposed that academe is disconnected from much of American society," the survey found.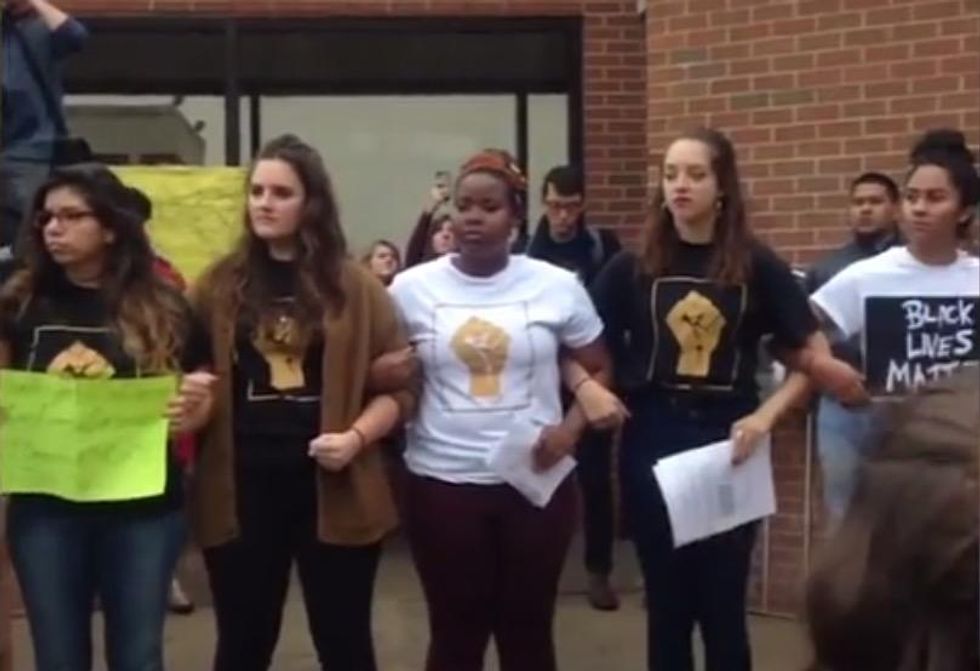 Image source: YouTube screenshot
What did respondents say about President Donald Trump?
"More presidents this year than last (84 percent this year to 76 percent in 2017) say Trump 'does not accept scientific consensus on many issues, such as climate change,' and (by 77 percent to 69 percent in 2017) they believe that 'anti-intellectual sentiment is growing in the United States,'" the survey said.
More from Inside Higher Ed:
Where 58 percent of campus chief executives agreed last year that "international students may be less likely to enroll at American colleges" because of Candidate Trump's anti-immigration language, 69 percent said in this year's survey that "President Trump's rhetoric has made it more difficult for my college to recruit international students."
In the end, while college presidents "recognize that public support is slipping" in regard to their institutions, they also "believe the image hit to be generally unfair," the outlet noted.
(H/T: Washington Times)