Donna Dunbar said she's held Bible studies in her Port Charlotte, Florida, condominium complex every Monday for almost a year, WFTX-TV reported.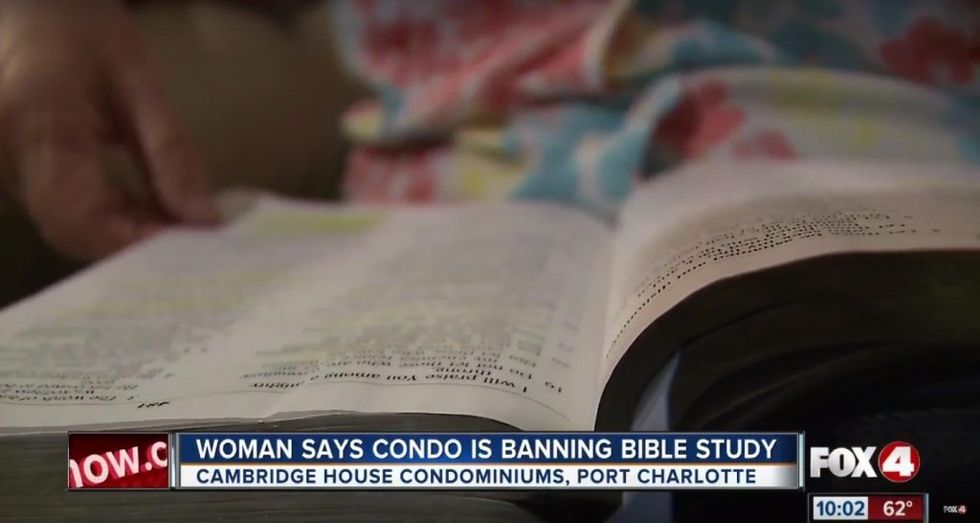 Image source: YouTube screenshot
But Dunbar told the station that since the unit she lives in — 919 square feet of space — isn't large enough for the nine-person group, she's used the common area of the Cambridge House Condominiums for Bible studies.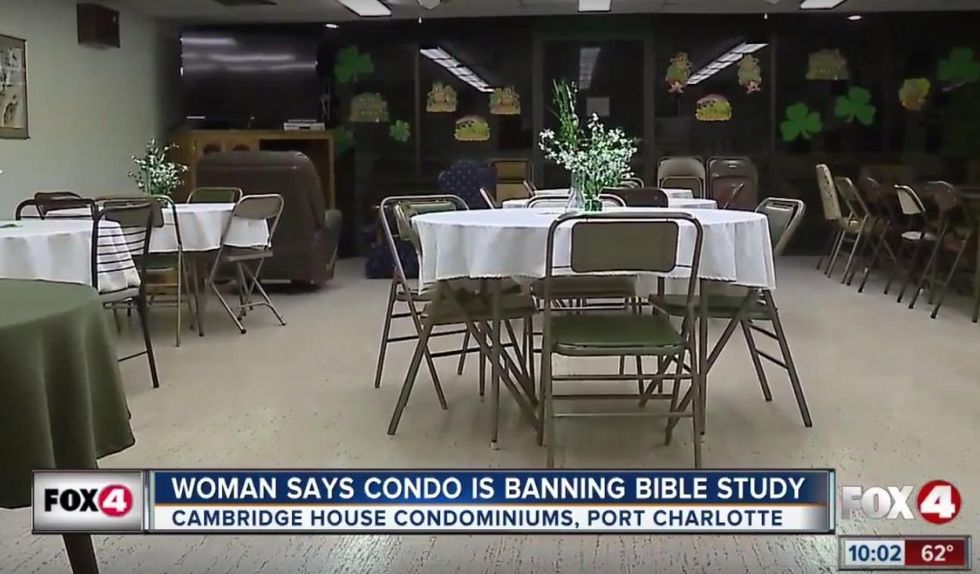 Image source: YouTube screenshot
And apparently that's been no problem until Feb. 6 when the HOA board decided Bible studies — and all religious activity — were no longer permitted, Dunbar told WFTX.
The board adopted a resolution saying "prayers and other religious services, observations, or meetings of any nature shall not occur ... in or upon any of the common elements," she added to the station.
Dunbar told WFTX the decision had her feeling "like I was being rejected. ... This is my home and my community."
She also said that prior to the Bible study ban, the HOA required her to get insurance to continue using the common room, the station said.
What's more she told WFTX someone placed a sign on the community organ reading "any and all Christian music is banned!"
"It made me sad," Dunbar told the station.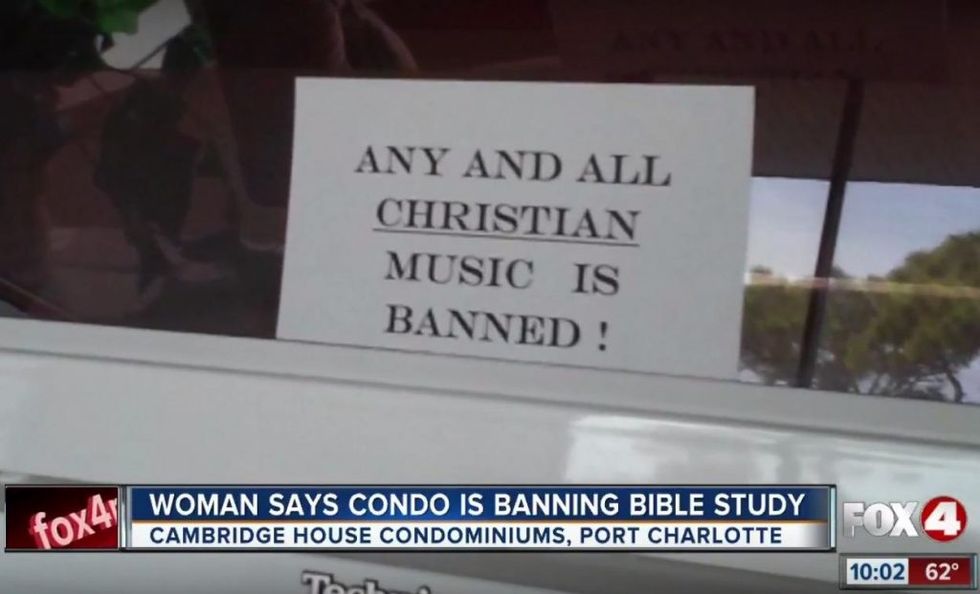 Image source: YouTube screenshot
How did Dunbar battle back?
So she contacted First Liberty Institute, and the legal outfit that stands up for religious freedom filed a complaint with the U.S. Department of Housing and Urban Development, the station said.
Deputy General Counsel Jeremy Dys told WFTX there's "evidence of some discrimination we were concerned about," adding that since other groups of the same size are allowed to hold game nights and movie nights in the condos' common area, Dunbar should be able to hold Bible study.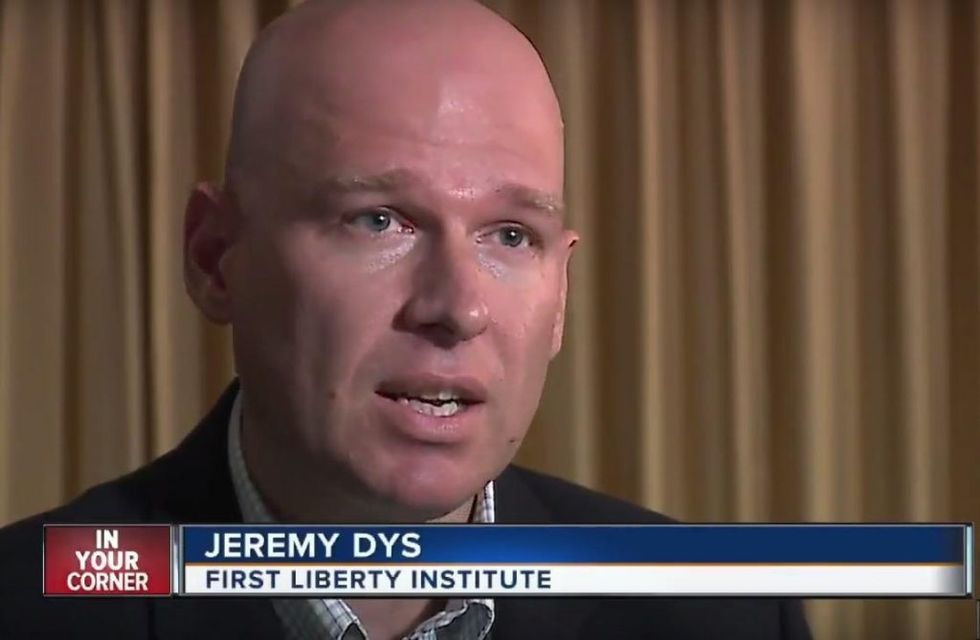 Image source: YouTube screenshot
He told the station that the federal Fair Housing Act doesn't let condo associations like Cambridge House prohibit groups from running religious activities while permitting groups to run secular activities.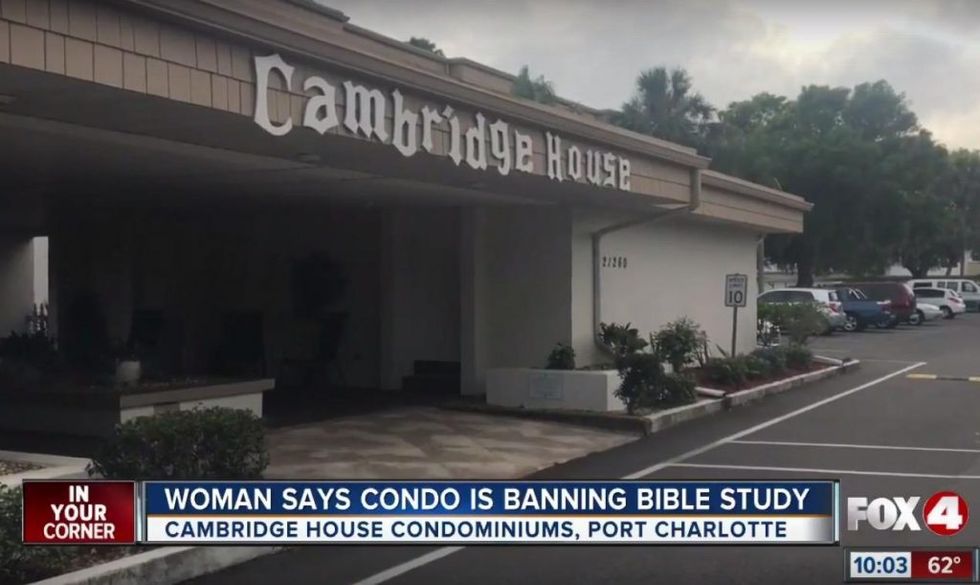 Image source: YouTube screenshot
Dunbar told WFTX that she views her Bible study as a refuge and haven for others.
"We want to be there for those in this building, as well as those on the outside," she told the station. "Just be there for them, support them. It's like a support group."
As to how the chips will fall in this case, Dunbar told WFTX she's leaning on only one source for strength: "I rely on God for everything."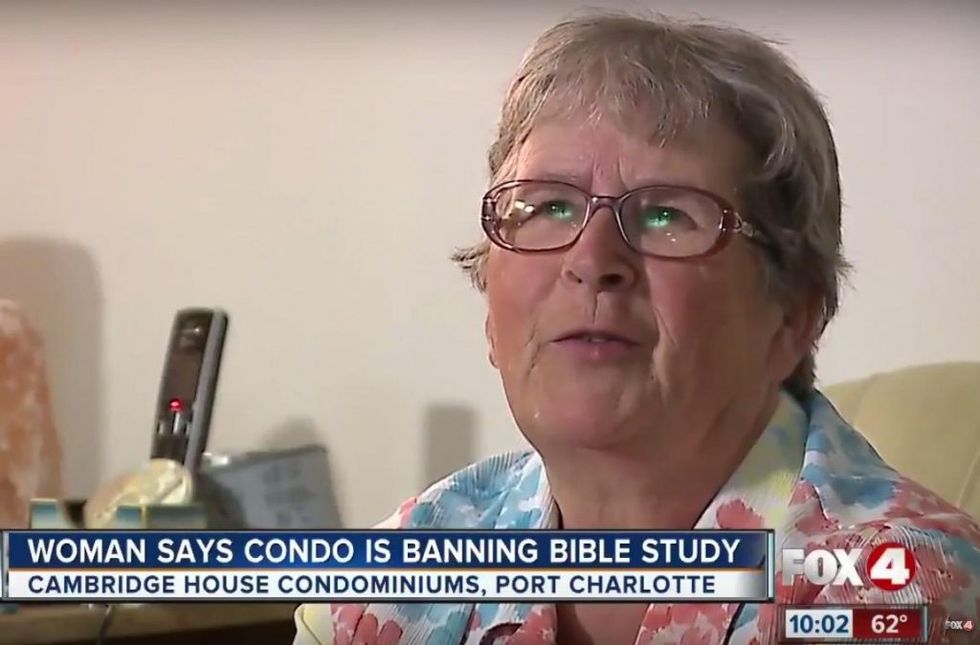 Donna Dunbar (Image source: YouTube screenshot)
How did the powers that be respond?
The Gateway Group, which manages Cambridge House, told the station they act according to the direction of the HOA and had no comment.