The Southern California teacher who was caught in a January viral video making extremely disparaging comments about the U.S. military has been fired over his remarks.
What are the details?
Former El Rancho High School history teacher Gregory Salcido — also an elected Pico Rivera city councilman — was filmed telling one of his classes that members of the U.S. military are "the lowest of our low."
During his anti-military diatribe, Salcido also compared soldiers to the 9/11 victims who jumped from the windows of the World Trade Center because they had no other choice.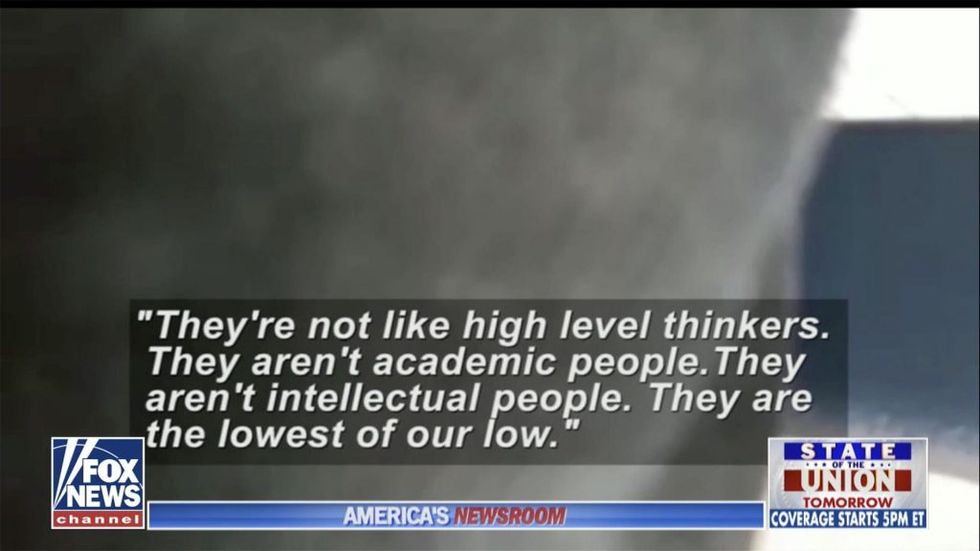 (Image source: Fox News video screenshot)
"If you join the military, it's because you had no other option because you didn't take care of business academically, because your parents didn't love you enough to push and because you didn't love yourself enough," the former teacher said in the video.
"They're dumbs**ts," he added. "They're not high-level bankers. They're not academic people. They're not intellectual people. They're the freakin' lowest of our low."
What about his teaching job?
The Los Angeles Times reported Tuesday that Salcido was terminated from his position at El Rancho High School.
Aurora Villon, president of the Board of Education, said that the school district unanimously decided to fire Salcido.
"His comments do not reflect what we stand for, who we are," Villon said, according to the Times, and noted that the classroom should "never be a place where students feel that they are picked at, bullied, intimidated."
Villon also admitted that as a result of Salcido's commentary in the viral video, the district faced a deluge of complaints from all over the world.
The Times reported that Salcido apologized during a February city council meeting and attempted to explain his remarks.
"I don't think it's all a revelation to anybody that those who aren't stellar students usually find the military a better option," Salcido said, according to the outlet. "That's not a criticism of anybody. Anything I said had nothing to do with their moral character."
Salcido, according to the Times, has 30 days to appeal the decision of his firing.