There was a knock on the door at a South Carolina home around 3:30 a.m. Friday, and witnesses told authorities a man armed with a shotgun forced his way inside the Gaffney residence after the door was opened, Cherokee County Coroner Dennis Fowler told WYFF-TV.
The intruder — identified as Charles Shannon Alley, 41 — allegedly began fighting with a resident and threatened to harm two others at the home, Fowler told WSPA-TV.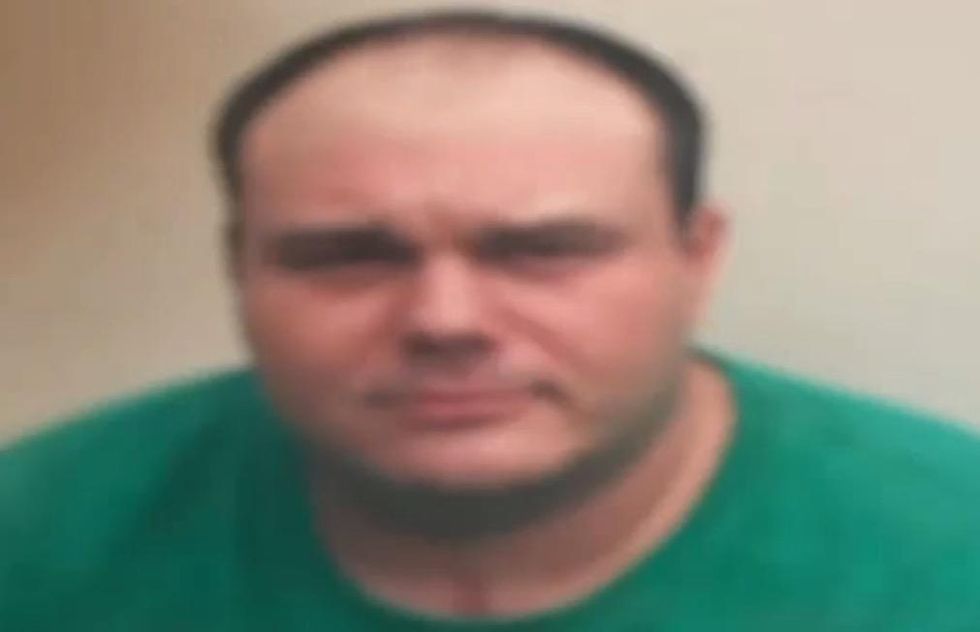 Charles Shannon Alley (Image source: WHNS-TV video screenshot)
Then a woman in the home armed herself...
"While engaged in the altercation, Alley was allegedly shot in the head by the female resident," Fowler added to WSPA. "Another unidentified male subject who was with Alley is said to have fled after the shooting, according to witness accounts."
Alley died at the scene, WSPA said.
What did the homeowner who fought with Alley have to say?
Tim Anthony and his girlfriend live in the home in question, and Anthony told WSPA that Alley earlier Friday made angry threats about a car he bought from him a few years ago.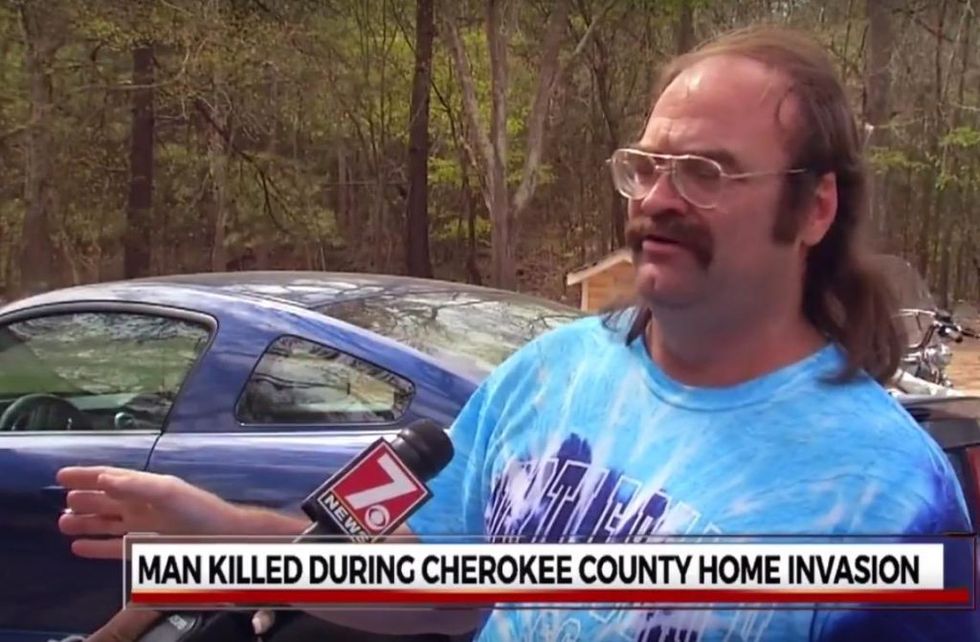 Tim Anthony (Image source: YouTube screenshot)
Anthony added to WSPA that he answered the door armed with a pistol.
Cherokee County Sheriff Steve Mueller told WSPA that when Anthony opened the door, two armed men barged into the home. They both were wearing masks, the station said.
"I went to crack the door open and they barged, at least two of them, barged through the door and knocked me through the wall," Anthony told WHNS-TV.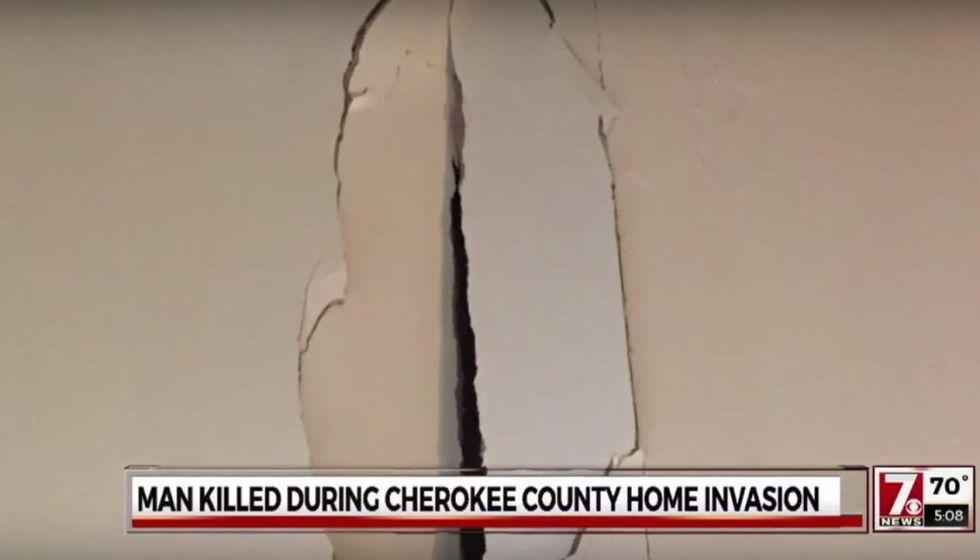 Image source: YouTube screenshot
'It was either him or me'
And with that, Mueller said Anthony's girlfriend got another gun — WSPA described it as a 9 mm — and fatally shot Alley as the second intruder ran off and is still at large, the station said.
Anthony said his girlfriend fired two shots at Alley while they were struggling in the living room, WHNS reported.
"If it wasn't for her doing what she did, I wouldn't be standing here right now," Anthony said of his girlfriend, WSPA noted.
He added to WHNS, "It was either him or me."
(H/T: Blue Lives Matter)