Michigan restaurant owner Johnny Brann has adopted the practice of hanging flags outside his Grand Rapids establishment in honor of police officers and military personnel killed in the line of duty, WZZM-TV reported.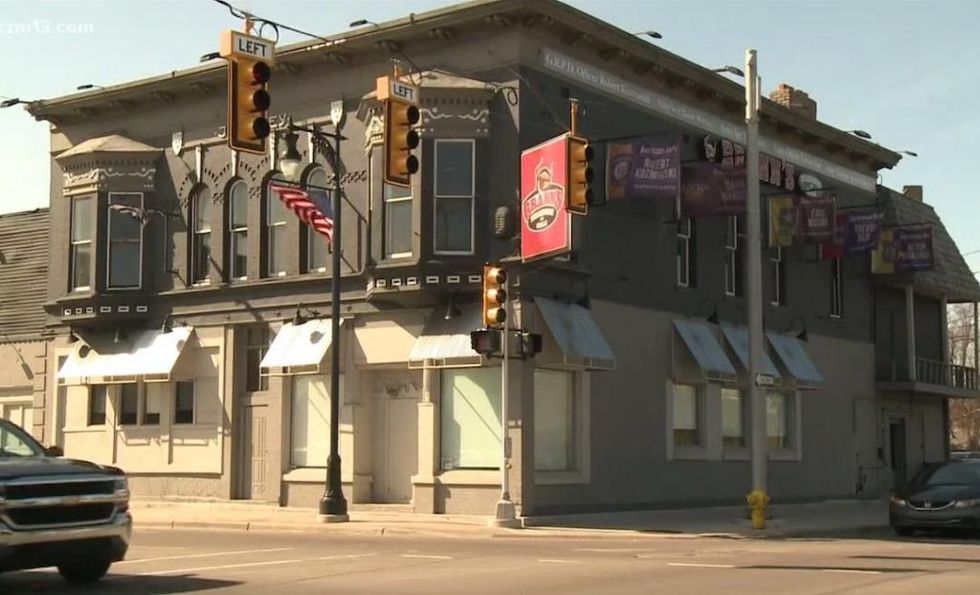 Image source: WZZM-TV video screenshot
But city leaders have said the display outside Brann's Steakhouse violates zoning ordinances, the station noted, adding that officials have no problem with what the flags say — just how many are being displayed.
Well, Brann has a message for those questioning the legality of his flags.
"The flags and the names of the fallen heroes on the building are not coming down," he told WZZM.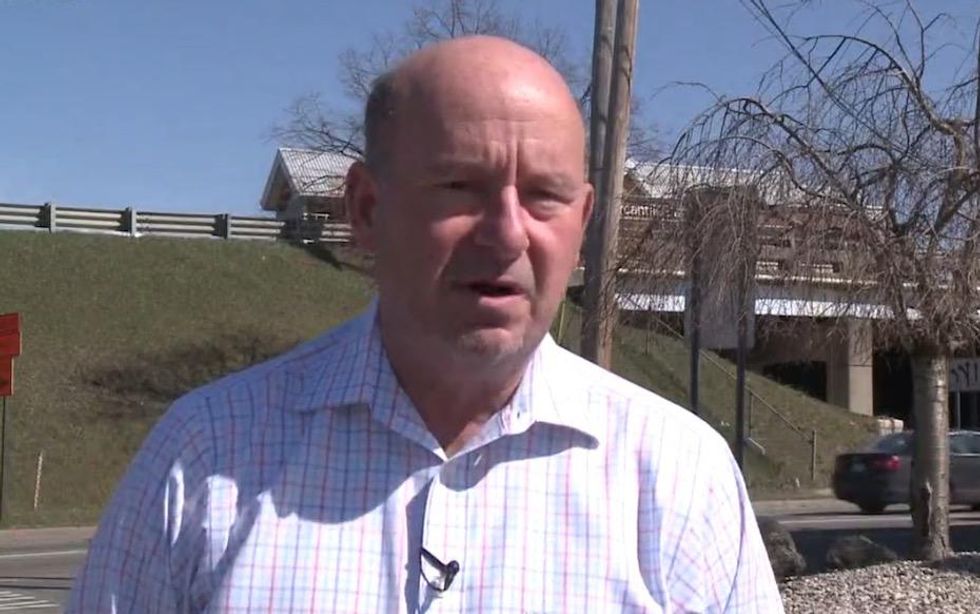 Restaurant owner Johnny Brann (Image source: WZZM-TV video screenshot)
Is there an alternative?
Brann told the station he'll apply for a zoning variance — but he insisted his flags will stay put even if his application is denied.
"I'm going to go through the process, but regardless of the result I'm not taking the flags down," he added to WZZM. "These people gave their lives for us, and they deserve to be honored and remembered. I'm going to continue to make sure they are."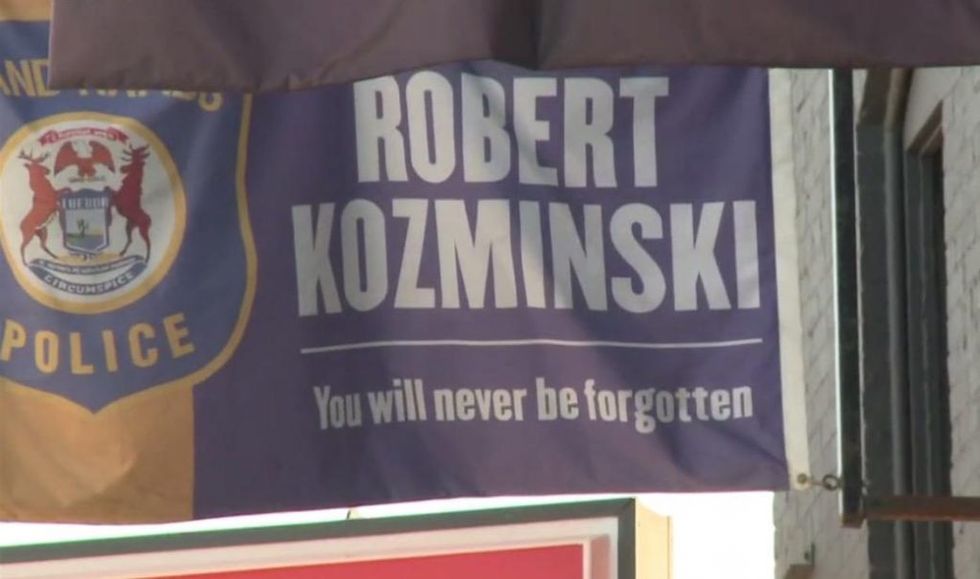 Image source: WZZM-TV video screenshot
The city of Grand Rapids website indicates that zoning variance applicants must first pay a $1,349 fee, the station reported, adding that following a hearing, the Zoning Appeals Board makes a recommendation to the City Commission, which makes the final decision.
What else do we know about Brann?
Brann did take down a pair of banners after complaints the message was political and offensive to some, WZZM reported.
The top banner read, in reference to police officers, "They're damned if they do / They could die if they don't."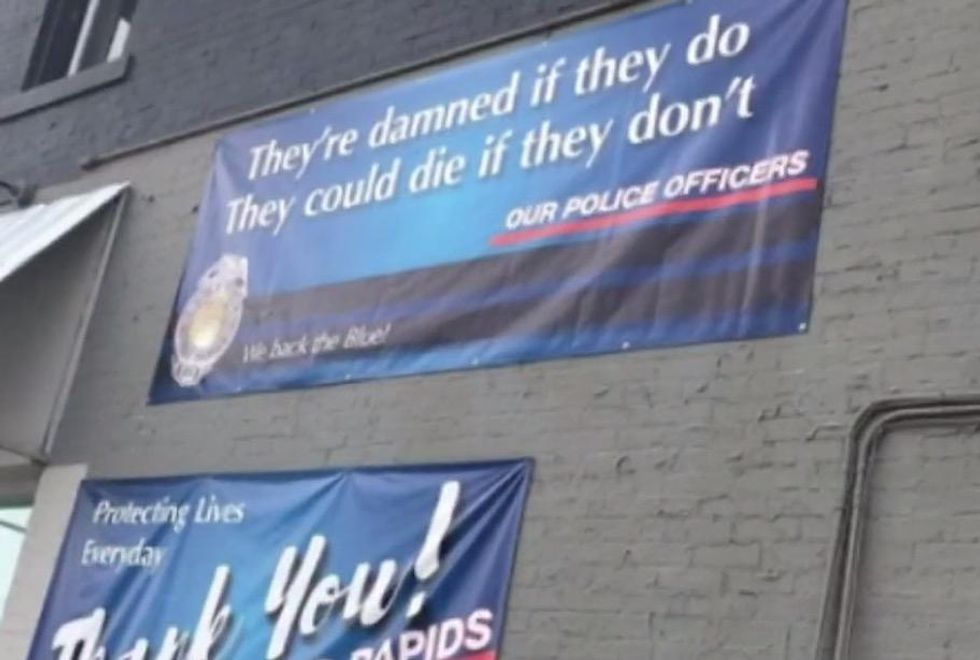 Image source: WZZM-TV video screenshot
"There were apparently some people who didn't like it and out of respect I took it down," he added to the station before repeating that he won't take down the flags honoring fallen police and military personnel.
Now for the good news...
A GoFundMe page has been set up for Brann to cover the application fee for the zoning variance, WZZM reported in a follow-up story.
The goal was $1,349, the station said, but it's raised more than $1,700.
Here's a video report that aired prior to the news about the GoFundMe page:
Didn't a Florida business just go through something similar?
Yes, but the situation was downright volatile.
A Jacksonville code inspector was placed on leave last week after she warned a store to remove U.S. military flags from its roof — but most notably after video surfaced showing the inspector getting in a customer's face who was upset about her warning.
The city's mayor also said he "will not allow any citation of those who demonstrate their support for the armed forces" and was working with other officials to clarify relevant legal language.
(H/T: Blue Lives Matter)