Capt. Jay Schwartz of Florida's Polk County Fire Rescue was off duty — and dressed in jeans and a T-shirt — when he jumped in to help other firefighters put out a Lakeland house fire earlier this month.
And now Schwartz is under investigation in connection with his actions, WFLA-TV reported.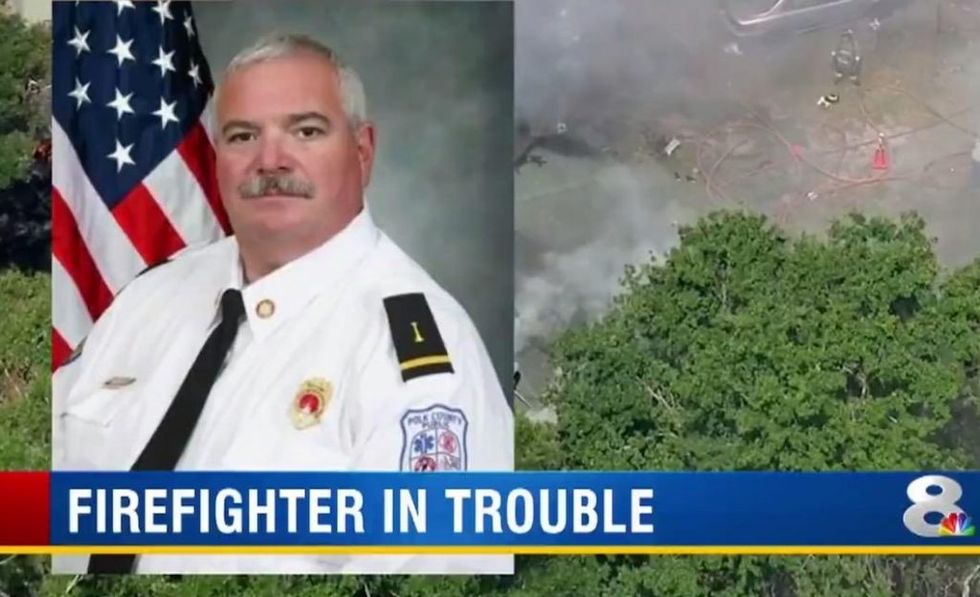 Captain Jay Schwartz (Image source: YouTube screenshot)
Why, you ask?
Well, a complaint was filed against Schwartz because — wait for it — he wasn't dressed in his protective equipment, the station said.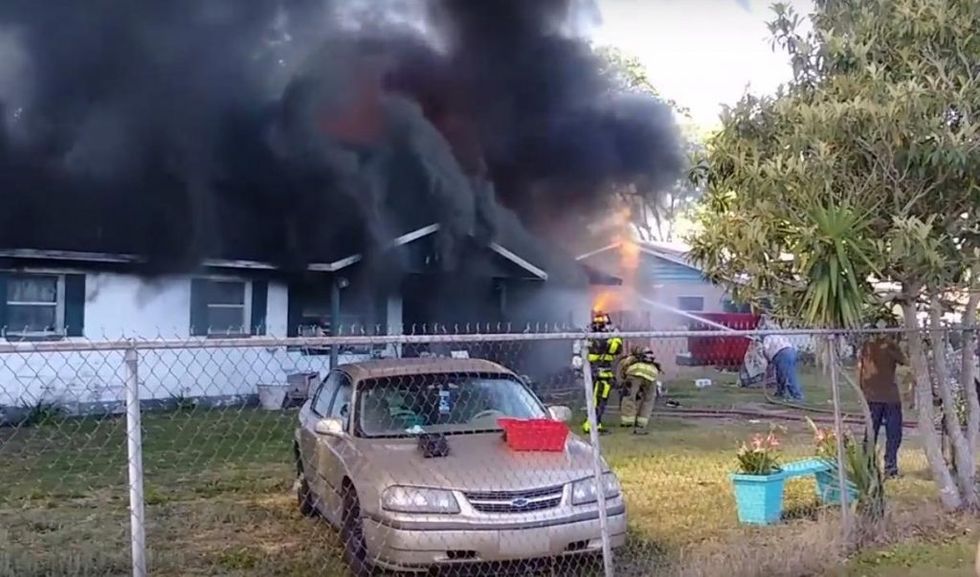 Image source: YouTube screenshot
"Whenever there is a complaint filed we have to look into it. We have to gather the facts, and that's what we're doing right now," Polk County Deputy Manager Joe Halman Jr. told WFLA. "But I commend him for his actions. Ideally, he should have his protective equipment on, but he saved someone's life."
Oh, he saved someone's life, too?
Yep. Halman told the station that Schwartz rescued a man stuck near the side of the home.
"I commend him for saving a life," Halman told WFLA.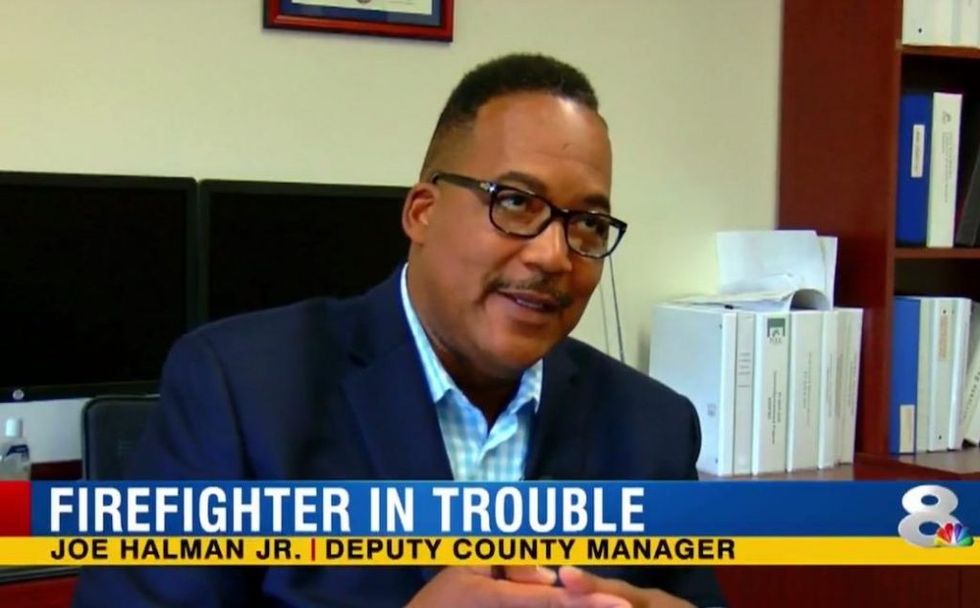 Image source: YouTube screenshot
So...who filed the complaint?
As you might imagine, WFLA said its request for a copy of the complaint was denied.
What did victims of the fire have to say?
A tearful Linda Humphries who said she "lost everything" — including crucial documents — told the station she felt terrible that Schwartz was under investigation.
"Whether they're on duty or off duty, that's their job," Humphries added to WFLA. "He should be in no trouble for that at all."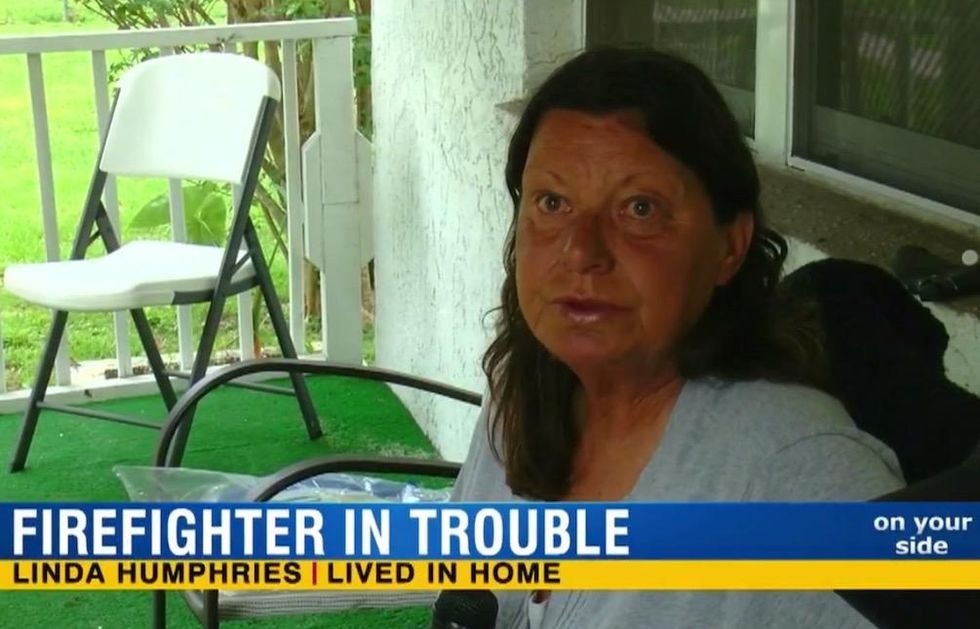 Image source: YouTube screenshot
Neighbor Loretta Deal told the station Schwartz "should be awarded instead of disciplined."
What happens next?
Halman told WFLA he expects the investigation to end by Friday, and Schwartz may get a reprimand letter if officials find any violations.
Despite potential discipline hanging in the balance, Halman added to the station that county commissioners likely will honor Schwartz for his actions.